Authentic and Accessible Music Experiences for Secondary General Music Students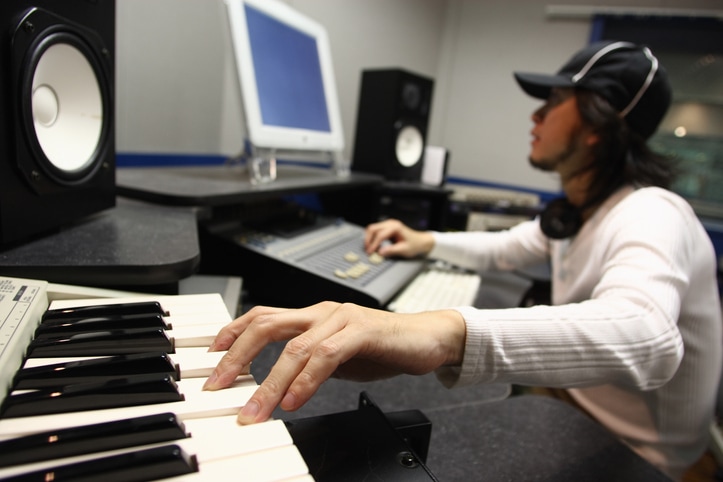 Authentic and Accessible Music Experiences for Secondary General Music Students
By Dr. Adam Beard
Instructional Supervisor, Education Through Music
This blog is sponsored by NAfME Corporate member Education Through Music.
How can we engage students in our secondary general music classes? How do we decide what our students should learn? What do they already know and how do they interact with music in their daily lives? What modes of musical expression are relevant to our students? What resources do we have available as educators? As an Instructional Supervisor for Education Through Music, these questions were racing through my mind as I embarked on the monumental journey of co-creating a curriculum designed to meet the needs and interests of middle and high school students in New York City.
Education Through Music (ETM) is a non-profit organization that repatriates music programs in NYC's under-resourced public schools. By providing dedicated music teachers, curriculum support, professional development, mentorship, and partnerships with school leaders, ETM builds sustainable music programs that make a difference in the lives of underserved NYC students.
As I set forth on designing this curriculum, it was critical to consider key challenges with music education in New York City. While traditional benchmarks provide structure and goals centered on the skills and content students should know, they often fail to accommodate for situations in which students do not have a continuous and sequential music education, as is the case for many NYC secondary students. Because many students enter ETM music classes with inconsistent or little experience with music instruction at school, it was essential to design a teaching resource that was flexible, inclusive, and engaging. These considerations served as the foundation for creating the ETM Secondary Model.
The ETM Secondary Model is designed to guide secondary music teachers in implementing a project-based curriculum that meets students where they are regardless of their level of access to music education prior to entering the classroom. We understand that what makes a music class memorable are the musical experiences that students have in them. Because of this, we center specific "Experiences" as the focal points in the Model. These six Experiences—Studio Engineer, Performer, Composer, Analyst, Critic, and DJ—align with the National Core Arts Standards and reflect the ways in which musicians engage with music in the real world.
In the Model, students create, perform, respond, and connect with music through teacher-designed projects that relate to each Experience. Multiple entry points are provided for teachers to start and progress from with projects suggested for grades 6–12 in each Experience. Teachers may choose to follow the sequence laid out or adapt any of the projects that are suitable for their students regardless of the suggested grade level assigned. Unit descriptions are also provided for each project in order to guide teachers in designing projects with activities that will culminate in the creation of the product and serve the Experience Objective.
So what does this curriculum look like in practice? Last year, ETM held a High School Student Composition Contest where ETM teachers engaged their students in our "Trap Beats for Change" unit, a project that aligns with the Studio Engineer experience of the Model. In this unit students are tasked with creating a trap song that promotes positive change within a social justice topic of their choice.
In this project, students learn about the elements of trap music, create these elements in a digital audio workstation, explore a social justice topic of their choosing, find audio from speeches or marches that reflect a need for change, learn how to sample this audio, and ultimately integrate it into a cohesive song inspired by Lil Baby's "The Bigger Picture." Through this project, students developed musical knowledge and skills as well as demonstrated mastery of various ETM Music Technology Standards that articulate how students apply their musical skills within a software environment. You can hear more about this project as well as excerpts of the songs these students made by listening to Episode 8 of Education Through Music: The Podcast entitled "Inside ETM's Inaugural High School Student Composition Contest."
We are excited by the success and evolution of this curriculum. So far, it has served as an effective resource in ensuring secondary students have access to comprehensive, high-quality music instruction at school that reflects their interests and experiences in the real world. By providing a variety of entry points for students to engage with music, along with the structure to support their continuous learning, the music classroom is being transformed into a place of authentic discovery, growth, and self-expression. To learn more about Education Through Music's work and mission, visit ETMonline.org.
About the author: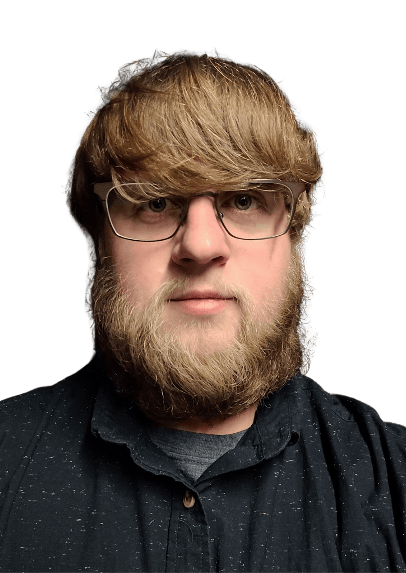 Dr. Adam Beard is a Music Educator, Percussionist, and Composer with more than a decade of experience teaching music to people of all ages. Prior to becoming an Instructional Supervisor, Adam was a Music Teacher for ETM where he taught Music Technology, band, and bucket drumming at multiple schools in NYC. Originally from Houston, Texas, where he worked with marching bands, concert bands, and percussion students, Adam received his BM in Music Education and Composition from the University of Houston. Adam also holds a MM and DMA in percussion performance from Stony Brook University where he assisted in teaching undergraduate courses, instrumental ensembles, and private percussion lessons. As an Instructional Supervisor for ETM, Adam looks forward to offering his breadth of experience to support music educators in providing a high-quality music education to the students of NYC.
Did this blog spur new ideas for your music program? Share them on Amplify! Interested in reprinting this article? Please review the reprint guidelines.
The National Association for Music Education (NAfME) provides a number of forums for the sharing of information and opinion, including blogs and postings on our website, articles and columns in our magazines and journals, and postings to our Amplify member portal. Unless specifically noted, the views expressed in these media do not necessarily represent the policy or views of the Association, its officers, or its employees.
Published Date
October 26, 2023
Category
Culturally Relevant Teaching

Innovation

Social Economic Status

Standards

Technology
Copyright
October 26, 2023. © National Association for Music Education (NAfME.org)