Begin the School Year with Ringing Success
The Benefits of Using Handchimes in the Classroom
By Kathleen Ebling Shaw, sponsored by Malmark, Inc.—Bellcraftsmen
You, like many music teachers, may have a set of Choirchime® Instruments or other handchimes in the instrument cabinet of your classroom that have been sitting for years. Now's the time to open them up and get them into the hands of your students. Read on to learn more about the many uses and advantages of these wonderful instruments. If you don't own handchimes, it may be time to consider a purchase.
Using handchimes in the classroom offers countless benefits in teaching music skills that will bring excitement to your students and satisfaction to you. Handchimes have a beautiful tone and create rich harmonies. Students do not have to master the instrument to create this beauty—no worries about embouchure, fingerings, and being in tune—the beautiful tonal quality is instantaneous using the wrist to ring the handchime and arm motion to sustain it. During these COVID times when we are concerned about the existence of aerosols in the classroom, handchimes are a safe choice. Read more about protocols here.
The music skills that can be taught by ringing are numerous. Students can learn about note duration, rhythm, harmony, melodic line, and music literacy. Through ringing, students will increase their independent thinking, listening skills, attention span, physical coordination, self-discipline, and personal expression. They also gain positive social and emotional skills through collaboration and further their development of self-esteem. Working with a group of peers in ringing teaches tolerance, patience, support, and cooperation, to name a few.
Using handchimes in the classroom does not require all the equipment that goes along with a handchime ensemble—tables, foam, and music, etc. Distribute one handchime to each student and allow them to sit at their desks, sit in a circle on the floor, or stand. With a chime in hand, the students can learn to ring and damp, ring note durations, scales, create chords, and become music literate by ringing melodies and more. Handchimes are perfect for every age K–12 and an appropriate lesson plan can be created using the instruments.
If you desire to start slowly, use your handchimes along with your Orff instruments allowing students to double ostinati on handchimes. If Kodaly is your method, use the handchimes to intone a song by ringing a chord, accompany a modal melody by choosing the pitches of the mode on handchimes, and have them ring randomly throughout the piece. If you have students who are not successful in playing the recorder, have them ring chords on the handchimes to accompany the melody that the students on recorders are playing. For more advanced students, have them build chords in their theory classes. The incorporation of handchimes into your existing lesson plans is easy and will embellish your teaching!
Once you have experienced the positive benefits of using handchimes with your existing lesson plans, expand your curriculum by engaging your students with more ringing. Through the ChimeWorks® Online Resource Community at www.chimeworks.com, you have access to more than a hundred lesson plans using icons, chords, and ostinati. Use these lessons to accompany singing or to teach music literacy. Add in non-pitched percussion for students to improvise rhythms along with the singing and handchime parts so that all your students will have hands-on experience!
It's never too late in the academic year or in a student's education to introduce handchimes. Because of the instant success in creating beauty of tone by ringing a handchime, your students will have the opportunity to jump right into the music!
If you need assistance in deciding what size set would work best for your teaching style, give us a ring at 1-800-HANDBEL (426-3235). Our knowledgeable musicians on staff at Malmark, Inc. will help you build a program that is perfect for you.
Choirchime® is a registered trademark by Malmark, Inc. for its hand-held chime instrument.
ChimeWorks® is a registered trademark by Malmark, Inc. for its online resource for handchimes.
About the author: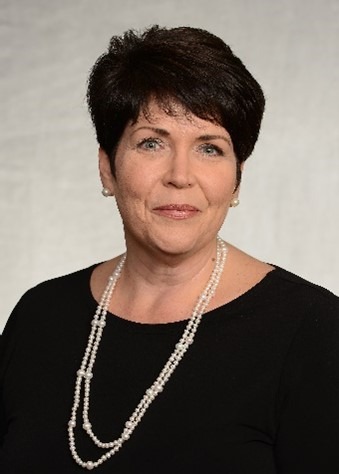 Conductor of the Westminster Concert Bell Choir, Kathleen Ebling Shaw is a member of the sacred music department at Westminster Choir College of Rider University, where she teaches classes in handbell training and conducts a second handbell choir. She is the Director of Sales and Marketing of Malmark, Inc. and serves as the Creative Director of ChimeWorks®—an online resource community for educators who use handchimes. She is a graduate of Westminster Choir College.
Did this blog spur new ideas for your music program? Share them on Amplify! Interested in reprinting this article? Please review the reprint guidelines.
The National Association for Music Education (NAfME) provides a number of forums for the sharing of information and opinion, including blogs and postings on our website, articles and columns in our magazines and journals, and postings to our Amplify member portal. Unless specifically noted, the views expressed in these media do not necessarily represent the policy or views of the Association, its officers, or its employees.
August 31, 2021. © National Association for Music Education (NAfME.org)
Published Date
August 31, 2021
Copyright
August 31, 2021. © National Association for Music Education (NAfME.org)