Connecting Students' Love of Music to Music Class
By Serena Robinett, sponsored by Soundtrap
What music do your students listen to on Spotify, YouTube, and TikTok? Do they listen to wind band music or Dvorak? My students did not. They listened to hip hop, EDM (electronic dance music), Top 40 hits, and music rooted in their cultures. As a teacher who valued my students' voice and interests, I tried to implement their musical tastes in my classroom. We played easy instrumental versions of their favorite songs like Mask Off by Future, but playing violin on a song with hip-hop beats does not feel as cool. My students were practicing and playing these songs, but were often discouraged in their musical abilities because of the disconnect between the music they loved and music class. 
When I brought Soundtrap into my classroom, they were shocked that they could create songs like their favorite artists such as 21 Pilots or Marshmello. A colleague and I taught how to add loops, use fading, and create their own drum beats. I also taught them common musical forms like binary, ternary, and rondo and tasked my students with creating music within those structures. Pretty soon, I had students creating their own original music and enjoying every minute of the composition process. Seeing my students switch headphones to listen to their friends' creations and express positive feedback was a highlight of my teaching career.
Their level of musicianship was also very impressive. What blew me away was how students intuitively knew the conventions of pop, hip hop, and EDM music. They added fading and beat drops, changed the instrumentation for different genres, and made sure to gradually build their songs by adding certain loops later. As someone who didn't already know EDM composition, I couldn't teach them these skills. They relied on their own knowledge, taught their peers, and shared something new with me! 
Students started to express more interest in composing, so we started an after-school digital music club where students would come once a week to compose and collaborate with their friends. Students had access to midi keyboards and advanced composition lessons so they could improve their pieces. We even had student leaders who would lead the introduction to Soundtrap and basic composition lessons.
Next, we knew we needed an authentic audience. We created a Soundcloud page where students could post their music and share it with the world. The students independently composed a piece, downloaded it as an mp3, and uploaded it to the Soundcloud page. One of my students composed a song related to the videogame Overwatch that went viral and was listened to more than 900 times! It was remarkable to see him connecting his love of music with video games and, even more so, there was a deepened appreciation for the music he created.
Soundtrap gave my students the space to compose music and engage in music class in new ways. Without digital tools, students would need to know musical notation, instrumentation, and musical conventions in order to compose music. After all that, it wouldn't even sound similar to the music they enjoy in their free time. Soundtrap allowed my students to learn musical and technological skills while creating music they are proud to share.
Now that I work at Soundtrap, I see similar educators in music classes all over the world. Students are composing remarkable musical pieces and connecting their love of music to their world. They are learning valuable career and technical skills. They are collaborating with their peers, which includes collaborators from other countries and continents. Soundtrap encourages students to be creative, collaborative, and connect their love of music to their music class.
About the author: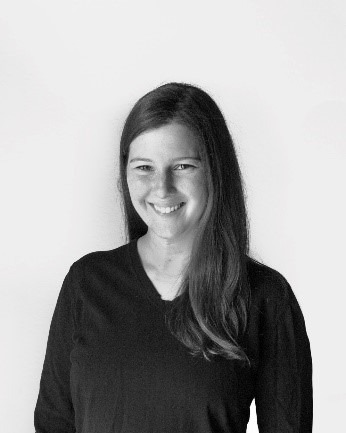 Serena Robinett was an educator for New York City DOE before she became an Education Specialist at Soundtrap. She was the Instrument Music Director at a middle school in Queens where her students learned music literacy, music history, and participated in various ensembles like modern rock band, symphonic orchestra, and digital music. Serena then taught technology at a K–8 school in Harlem for two years. Her students learned to use technological applications to share their voices and knowledge. They also learned to be digital citizens and computational thinkers. Serena is focused on the importance of cultivating and sharing student voices, building trusting relationships, and creating a culturally responsive classroom. 
Did this blog spur new ideas for your music program? Share them on Amplify! Interested in reprinting this article? Please review the reprint guidelines.
The National Association for Music Education (NAfME) provides a number of forums for the sharing of information and opinion, including blogs and postings on our website, articles and columns in our magazines and journals, and postings to our Amplify member portal. Unless specifically noted, the views expressed in these media do not necessarily represent the policy or views of the Association, its officers, or its employees.
September 16, 2021. © National Association for Music Education (NAfME.org)
Published Date
September 16, 2021
Copyright
September 16, 2021. © National Association for Music Education (NAfME.org)