Developing a New "3 Rs" Approach to
Education in a Post-COVID-19 World
Refine, Re-Focus, Re-Ignite
By NAfME Member David Knott
This article first appeared on David Knott's "Radical Music Education" blog.
I am blessed with a nice circle of colleagues and a group of friends who inspire me to endeavor to be better at all I do. They inspire me to find the best ways to #elevate myself, my family, and my students. Earlier this year, I would have never thought of hosting a ZOOM trumpet or percussion lesson, and now I am rebuilding my private music studio. Maybe my music colleague and cousin will send me some lessons from our hometown!
With all the emotion and energy about the re-opening of schools across the United States and how music programs will be impacted, taking the time to prepare your personal game plan will help you be ready. I think Cypress Hill wrote a song about this . . . something about "you gotta be ready . . . " I digress.
We are all hearing speculations on next year and maybe some "drive by" theories on how our year will start. Hearing and reading various theories will surely create an emotional reaction in almost everyone. I suggest, plan to take massive action and prepare now by beginning anew in your classroom program. Take time now to Refine, Re-FOCUS, and RE-IGNITE your music program to be ready for the new year.
I do not know what will be. Some may say doing anything now wastes time and energy. For me and some of my friends and colleagues, we are planners, and taking time now before we are hurried allows us a chance to know some plans of attack for our programs. Understanding strength of the collective brain trust mentality, we are looking to each other for support. My colleagues and I know a time will come when we are asked to meet on short notice and justify our programs or develop a completely revamped version. Two ways I look to embrace the Refine, Re-FOCUS, and RE-IGNITE approach are through the Pareto Principle and Minimum Effective Dosing.
The Pareto Principle, or 80/20 Rule, can be defined as: for many events, roughly 80% of the effects come from 20% of the causes. This concept has been used in many places as a tool to get to the core of what we need to deliver in terms of content. Similarly, Minimum Effective Dose (MED) was created by fitness expert Arthur Jones in the 1970s. MED is simply defined as the smallest dose that will produce the desired outcome. I look at these concepts and see some interesting similarities and have found them highly valuable when making curricular decisions in the past. I know the mindset will come in handy again now. So let's start looking into our new three R's.
Every program will be unique based on more factors than I can think of. I do not need to even describe examples of our differences. Where we are similar will be in the potential of smaller delivery groups. The one-to-one or small lesson groups may not be impacted at first thought, and then they too may soon be groups of 20. We have to refine our mental thoughts to eliminate what was and refine to create what will be. Both 80/20 and MED can assist in this path. For me personally, I am looking into how I can reduce my groups to 20 percent size. A colleague in my brain trust describes his move to chamber ensembles, and another has revisited her chamber music method book from a few years ago. I can see moving to similar models.
How can you deliver your content but restructure your kids to a 20 percent size group? The next step will utilize the MED and describe what is the MED for meeting in this new format. We have battled this for years as far as having enough time. This thought process takes time to be meaningful for me, and hence it is why I am starting early.
For me, MED works well for this, and I have used it before. Looking at any standard lesson book and deciding which "etudes" do we deep dive, and which are short term, and which do we just read and move on . . . ? Taking the time to "Minimum Effective Dose" the curriculum can go a long way when we do not have a lot of time or the time looks different. Look into your curriculum and ask yourself: What things can I get rid of? Do I need all 15 major scales? If yes, do I need to deliver them in the same way, or can I find a smarter way to build the skill set? What are the minimums needed to make the students achieve their maximum and elevate their musical ability? Take some time and streamline the content and delivery. Take the word focus and break it down to the phrase . . . fulfill one concept until successful. What are your core concepts? Make them lean and mean!
The students are going to need strong leadership from the podium and classroom to know they are in the right place. A long time off can make many a student decide they do not need to continue the tuba. If we return to our conducting duties with a lot of "I don't know," and "We will have to wait and see" phrases, the trust of our ensembles will diminish. Now the reality may very well be:
"I don't know if we will have a concert this year. I DO KNOW we are going to have a professional recording studio experience and bring in our new best friend Tracy who runs this amazing rock and hip-hop studio to record us. It will be AMAZING!"
My mission at the end of the day involves one task: #Elevate my students to see themselves at the next step of excellence and be proud of the work they accomplished. This comes from finding ways to be confident in what we are doing in the next stage of our musical lives. We are constantly climbing a mountain of musical growth, and everyday can be a step forward on this journey!
We do not know today what the rest of the year will look like in our schools. We do know we have the ability to plan for scenarios, and we do know there are colleagues who will be helpful to team with. We do know we can use the strategies of 80/20 and Minimum Effective Dose in planning. We do know the concepts of Refine, Re-FOCUS, and RE-IGNITE can give us a model to target our planning as we move ahead. Finally, we all know music and arts education provides valuable learning to all involved, and we will be the leaders to ensure our students can #ELEVATE to the next level of excellence!
About the author: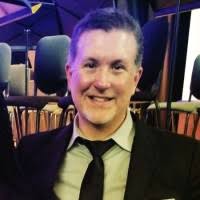 NAfME member David Knott is a conductor, percussionist, and music education specialist. He has been the Instrumental Music Educator and Conductor of the Catherine Hall Bands at the Milton Hershey School in Hershey, Pennsylvania, for the past 14 years. He oversees the Catherine Hall Wind Symphony, Concert Band, and Middle Division Jazz Band. Knott received his Bachelor's of Music Education the Indiana University of Pennsylvania and his Master's in Percussion Performance at Michigan State University.
Did this blog spur new ideas for your music program? Share them on Amplify! Interested in reprinting this article? Please review the reprint guidelines.
The National Association for Music Education (NAfME) provides a number of forums for the sharing of information and opinion, including blogs and postings on our website, articles and columns in our magazines and journals, and postings to our Amplify member portal. Unless specifically noted, the views expressed in these media do not necessarily represent the policy or views of the Association, its officers, or its employees.
October 15, 2020. © National Association for Music Education (NAfME.org)
Published Date
October 15, 2020
Copyright
October 15, 2020. © National Association for Music Education (NAfME.org)