Exponential Potential
All Ensemble Members Are Important!
By NAfME Member Jonathan Sindler with contributions
by NAfME Members David Matchim and Lori Schwartz Reichl
Many band, chorus, and orchestra programs are growing exponentially, necessitating the need to create more than one performing ensemble. While this growth can be viewed as a positive result of effective instruction, student engagement, and community support for music education, it may not always be the most positive situation for students or directors. As virtual learning has recently impacted instruction and challenged programs, this seems like a good time to reflect on and examine the topics of recruitment and retention in regards to how we address the differentiated ability levels of our various ensembles. 
Conductors often manage multiple ensembles in their music programs. Some schools organize ensembles by ability and some by age. While the purpose of this article is not to focus on the advantages of ability-based versus age-based ensembles, it should be noted that ability-based ensembles are designed to meet the needs of the ranging musical levels of the students within the ensembles where age-based ensembles may not effectively be able to do so. We would not place a student in Algebra II simply because they are in eighth grade, but rather because they have successfully completed Algebra I. Performing ensembles should be no different. 
There are three concert bands at my school in which students can participate. I have the luxury of grouping students by ability level regardless of grade level. I direct the advanced and intermediate bands (Symphonic Band and Concert Band II, respectively), and a second teacher directs the entry level band (Concert Band I). Although this article refers to band, the information shared can be applicable to orchestral and choral ensembles.
Wind Ensemble, Symphonic Band, Concert Band, etc.—we call our ensembles by many different names, but they may not all perform the same level of repertoire. I choose to assess achievement on the quality of the performance coupled with the student's attitude and effort, rather than the difficulty level of the repertoire or by a student's ability. An ensemble that performs level 2 music can be as successful as an ensemble that performs level 6 music. All three bands in my program consistently perform at high levels, and I perceive that the students' attitudes and efforts often match the performance level. 
Many directors have a PREMIERE ensemble that students aspire to join. But do the students want to be a member of that ensemble because their skill level is appropriate for the demands of the repertoire? Or, is it because it is "cool" to be a member of that ensemble, and anything less is not desirable in their eyes? Let us explore the latter. 
Due to space limitations, instrumentation, and scheduling, it is not possible for all of my students to participate in Symphonic Band, so inevitably there will be students assigned to Concert Band I or II. It is essential that they have a rewarding experience in any one of the ensembles. I attempt not to promote Symphonic Band as an incentive or a better ensemble. I make it a point to express to the students and their families that each child will be assigned to the ensemble where they will experience the highest achievement based on their individual ability. I attempt to praise and encourage all of my students similarly, while providing constructive feedback. For those programs that are fortunate enough to have a second director, it is essential that the lines of communication remain open between the two directors, and although teaching styles and strategies may differ, the approach to motivating students should be like-minded.
How do we treat the members of our developing ensembles? Do we make them feel equally important or do we make them feel lesser because they cannot immediately handle the more challenging repertoire?
As an active adjudicator and clinician, I have had the opportunity to adjudicate and work with two or more ensembles from the same school. There is often a noticeable disparity among the ensembles. I have observed students in the developing ensembles who are not as focused, motivated, engaged, or well-managed. It is essential that we, as educators, do the best we can to motivate and inspire all students. 
While working with a school's developing or entry-level ensemble, I have heard some of the following student comments:
"I'm only in this <ensemble> because I'm not good enough to be in the <top ensemble>."
"<Our director> doesn't like us."
"We get yelled at a lot more than the <more advanced ensemble(s)>."
"If I cannot be in the <more advanced ensemble(s)> next year, I'm going to quit."
I have also heard directors say some of the following comments to their own students, or to me:
"I hate teaching <the middle/bottom ensemble>."
"Thankfully I have this top group because the other group(s) drive(s) me crazy."
"This group is challenging."
"This group will be lucky to get a III at <festival>."
How do we treat the members of our developing ensembles? Do we make them feel equally important or do we make them feel lesser because they cannot immediately handle the more challenging repertoire? Do we highlight growth and the opportunity to proceed to an advanced ensemble? Do we take into consideration the fact that children do not all learn at the same pace or may not have started learning their instrument or to sing at the same age?
I make it a priority to ensure that my students are safe, both physically and emotionally, as well as to make them aware that they are equally valuable contributors. I do not want any of my students to feel less than their peers regardless of ensemble placement. This can be a challenge because our three bands have very different ability levels and perform music ranging from level 2 to level 6. I strive to capitalize on their daily accomplishments in order to affirm their value as musicians and contributing members of the ensemble. I compliment and encourage them, respect them, praise their growth, deliver feedback in a positive and constructive manner, and consistently tell them how they are valued and appreciated. In addition, I also encourage them to deliver similar messages to their peers which fosters more cohesiveness as well as improved cooperative learning. This often inspires the older students in the developing ensembles to step up as mentors to the younger students, adding even more to their sense of value and belonging. This is paramount to producing a nurturing atmosphere which leads to motivation and growth.
We need to understand and respect that the developing ensembles are not only the heart of a program, but they comprise our most important feeder system. All students should be held to high performance standards and should be celebrated and inspired so that they never feel less important than the members of a more advanced ensemble. We should speak well of our students not only to their faces, but in their absence. We also need to make sure that the students in the advanced ensemble respect and support the developing ensemble(s) because they should know first-hand how hard the members of those ensembles work and how they themselves progressed in the program.
Bottom line, students should be proud to be a part of a music program regardless of ensemble placement. If we operate with the knowledge that ensemble skills can and should be taught to everyone, and that all students are valuable, then we are setting up all current and future members of our program for perpetual success through an atmosphere of commitment, respect, and an opportunity for growth. 
Lori reminds us: 
When envisioning our music programs, do we attempt to recruit all students, regardless of ability or available resources? Are we asking all students (from every corner of the school) if they'd like to learn to read music, learn to play an instrument or sing, or participate in a performing ensemble? Do the musicians in our ensembles accurately represent the entire school population? Are we considering the tone, language, and descriptors we use to identify these ensembles and the committed musicians? If not, then as we continue to recruit and retain students to participate in our music ensembles, we must reflect on our affirmative vocabulary, our inclusive efforts, our time-honored traditions, and our comprehensive vision for each child, each performing ensemble, and the overall program. The potential for our programs IS truly exponential if we envision them filled with all students, stakeholders, and support.
How are you making key changes to exponentially enhance your program's potential? Are you including any interested student? Is every member important? How do you show it? Our students can feel it and know it. Embrace their potential. 
About the author: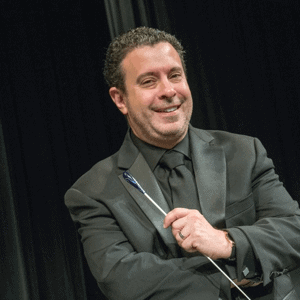 Jonathan Sindler is the Director of Bands at Mount View Middle School in Marriottsville, Maryland. He holds a Bachelors Degree in music education from Towson University and a Masters Degree in music education with an emphasis in wind conducting from the Peabody Institute of The Johns Hopkins University. Jon has been teaching music in Maryland for 26 years and is an active guest conductor, adjudicator, and clinician. His ensembles have been invited to perform at the Maryland Music Educators Association Conference, the National Foundation of Urban and Suburban School Districts Conference, and the National Association for Music Education Eastern Division Conference. In 2003, he was nominated for the Baltimore County Chamber of Commerce "Excellence In Education" award; in 2008 he was named "Secondary Educator of the Year" by the Baltimore County PTA Council; and in 2019, he was given an Educator Recognition Award from the Howard County Public School System's Gifted and Talented Advisory Committee. He can be contacted at jonathan_sindler@hcpss.org.
Special thank you to David Matchim and Lori Schwartz Reichl for their invaluable contributions to this article and dedication to their students and the field of music education.
About the contributors: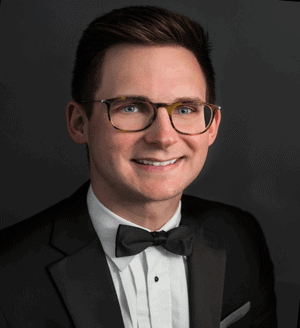 David Matchim is the Co-Director of Bands at Centennial High School in Ellicott City, Maryland. During his tenure, the program has doubled in size, performed at The Midwest Clinic, and earned numerous local, state, and national accolades. He is the recipient of the 2016 Howard County Parents for School Music Educator of the Year Award, 2018 Howard County Arts Council Outstanding Arts Educator of the Year Award, 2018 Maryland Music Educators Association Outstanding Music Educator Award, and the 2018 Music & Arts National Music Teacher of the Year Award. Recently, he was recognized as one of Yamaha's "40 under 40" music educators. He received a Bachelors Degree in trumpet performance from the Oberlin Conservatory of Music and a Masters Degree in music education from the Peabody Institute of The Johns Hopkins University. He is an alumnus of the Aspen Music Festival and School and the Yale Summer School of Music's Norfolk Chamber Music Festival. He can be contacted at david_matchim@hcpss.org.
Lori Schwartz Reichl is a champion of mentorship and motivation in education. Lori has parlayed her experience of establishing and maintaining music programs in various educational settings into a portfolio career of serving as an active adjudicator, clinician, conductor, instructor, speaker, and writer. Lori is the author of more than 70 articles and interviews for an assortment of education publications and the leader of countless professional development sessions designed to support K–12 educators and inspire students of all levels. She enjoys invitations for conducting, consulting, and speaking and is open to opportunities and collaborations. Learn more about Lori at MakingKeyChanges.com and schedule a professional learning opportunity with her.
Did this blog spur new ideas for your music program? Share them on Amplify! Interested in reprinting this article? Please review the reprint guidelines.
The National Association for Music Education (NAfME) provides a number of forums for the sharing of information and opinion, including blogs and postings on our website, articles and columns in our magazines and journals, and postings to our Amplify member portal. Unless specifically noted, the views expressed in these media do not necessarily represent the policy or views of the Association, its officers, or its employees.
September 13, 2021. © National Association for Music Education (NAfME.org)
Published Date
September 14, 2021
Copyright
September 14, 2021. © National Association for Music Education (NAfME.org)