Four Students Named Winners of NAfME 2019 Student Composers Competition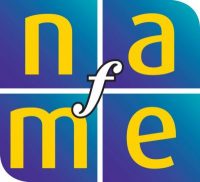 Four Students Named Winners of
NAfME 2019 Student Composers Competition
For Immediate Release
Contact: Catherina Hurlburt at NAfME
catherinah@nafme.org or (703) 860-4000
RESTON, VA (September 23, 2019)—The National Association for Music Education (NAfME) Student Composers Competition spotlights original music written by student composers. Students in elementary school, secondary school, college, and graduate school are eligible to submit compositions, which may also be submitted for specific chamber instrumentation and may be eligible for performance at the Young Composers Concert taking place in Orlando, Florida, on November 8, at the Gaylord Palms Resort and Convention Center during the 2019 NAfME National Conference for music educators.
Selected composers receive cash awards, thanks to the generous support of the European American Musical Alliance (Dr. Philip Lasser, president). All entrants also receive written evaluations of their compositions.
These composers have been selected as the 2019 Student Composers Competition winners:
K-8: "Fugue and Fantasy" by Matthew Cline
Shanghai American School, Shanghai, China
Teacher: Christy Wanamaker
K-8 Honorable Mention: "Brass Fanfare" by Joseph Lim
Edgemont Junior/Senior High School, Hartsdale, New York
Teacher: John Catoliato
High School: "When All Are Singing" by Ryan Jacobs
Blue Valley High School, Stilwell, Kansas
Teacher: Paul Bessetti
High School: "Game for Five" by Jett Felder
Westmont High School, Campbell, California
Teacher: Christiana Smith
High School Honorable Mention: "Balcony" by Sam Parnin
Carroll High School, Fort Wayne, Indiana
Teacher: Doug Hassell
Collegiate: "Achilles" by Matt Arnett
Brigham Young University, Provo, Utah
Collegiate Honorable Mention: "The Zealot's Trial" by Nate Krebs
University of Toledo (Teacher: Lee Heritage), Elmore, Ohio
Collegiate Honorable Mention: "Music Speaks" by Kristen Goldstein
Immaculata University (Teacher: Kathleen Doutt), Malvern, Pennsylvania
Listen to all the winning and honorable mention student compositions here. The 2020 Student Composers Competition will open December 16, 2019, with a deadline to submit by March 27, 2020
###
National Association for Music Education, among the world's largest arts education organizations, is the only association that addresses all aspects of music education. NAfME advocates at the local, state, and national levels; provides resources for teachers, parents, and administrators; hosts professional development events; and offers a variety of opportunities for students and teachers. The Association has supported music educators at all teaching levels for more than a century. With more than 60,000 members teaching millions of students nationwide, the organization is the national voice for music education in the United States.
Follow NAfME on Twitter (twitter.com/nafme) and on Facebook (facebook.com/nafme).
For additional information, contact Catherina Hurlburt at catherinah@nafme.org or 703-860-4000.
Published Date
September 23, 2019
Copyright
September 23, 2019. © National Association for Music Education (NAfME.org)