From the Hood to the White House: One NAfME Member's Inspirational Story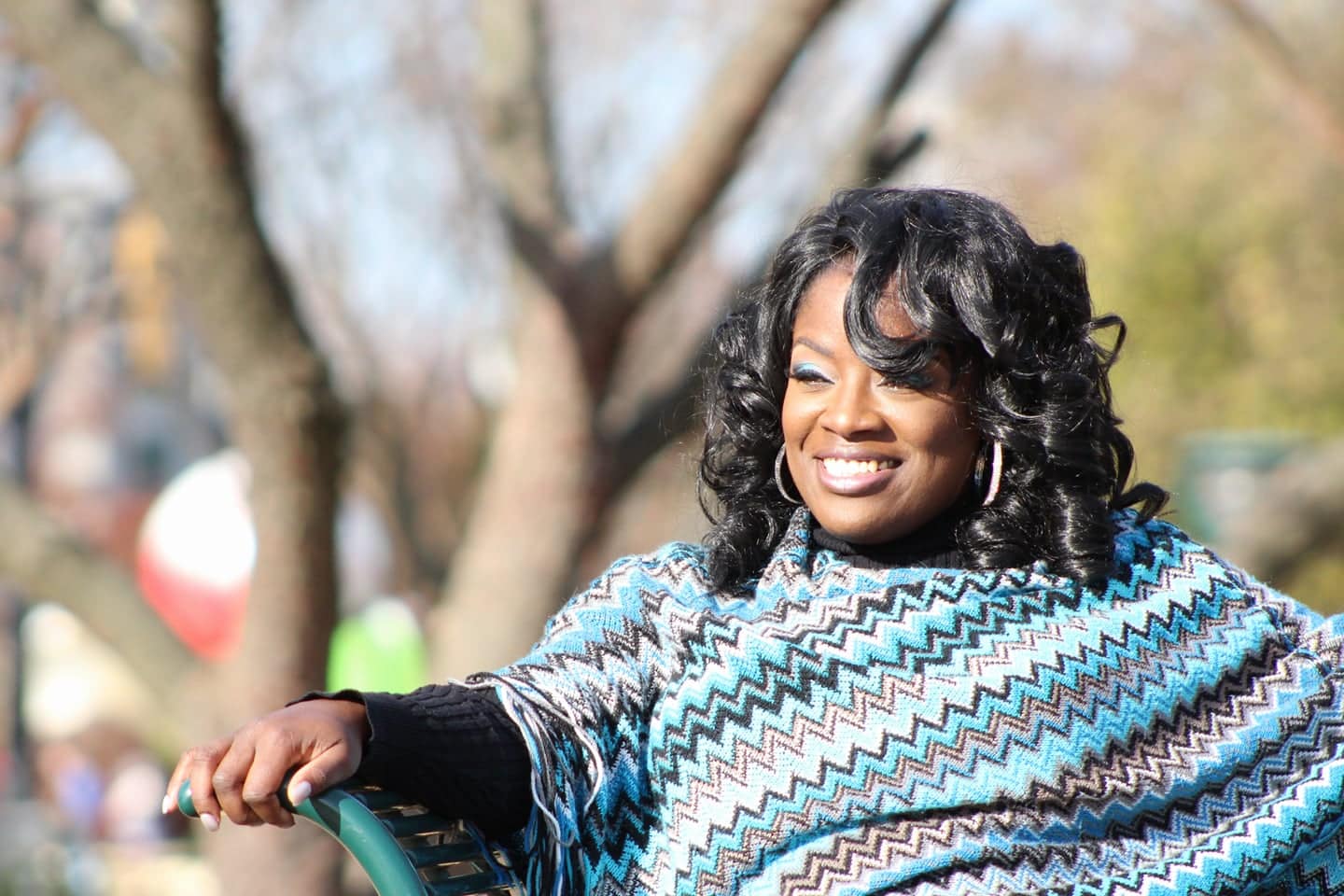 From the Hood to the White House
Chelsea Cook Shares the Details of Her Remarkable Career in
Her Wildly Inspirational Book
By NAfME Member Chelsea Cook
Let me tell you my story.
Last summer, I had the opportunity to present at a seminar in Baltimore City Schools. One of my sessions was entitled "Lemonade: Making the Most of What You Have." Pretty catchy, isn't it? It was a course that was designed for secondary music educators to think of creative ways to build their programs
regardless of their resources.
I began the presentation with a video of a young man who with only four fingers was able to perform a beautiful piece on the piano. This same young man was later invited to appear on "The Steve Harvey Show" and perform at Carnegie Hall. I then showed them a different video of a group out of the slums of Paraguay entitled "Landfill Harmonic." This documentary trailed the life of a music teacher who was faced with the dilemma of living in a society where the cost of purchasing a violin was the same as a house. He too had to find a way to make the most of his resources; in this case, trash.
After watching the presentations, the room was all abuzz as the educators intensely discussed what they had just witnessed and how it impacted their view on their current conditions. As I began to share experiences from my own unique path, it became apparent to me that this was much greater than I imagined. Hence, my debut memoir Lemonade: Making the Most of What You Have was birthed:
As arguably one of the best opera singers at Georgia State, teaching was absolutely the last thing on my mind. Preparing for round two at The Metropolitan Opera National Council Auditions, this would be my second time auditioning, and I was just one step closer to living my dream.
That's when my journey to the Met took a different turn.
The day before the auditions I woke up and immediately knew that something wasn't right. I began to warm up, ahh, ahh, ahh, ahh CRACK! What was that? Maybe there's some excess phlegm on my vocal folds? I cleared my throat. Good. Let's try that one more time. Ah, ah, ah—CRACK! CRACK! That's when the horror hit me that my voice was completely gone.
After losing the competition again, I realized that teaching was going to be my most viable option. With a classroom full of Orff instruments and no experience, I enrolled in the Orff-Schulwerk training. It was a decision that would change my life forever, leading me on a path of a stream of successes from the White House all the way to the Midwest International Band and Orchestra Clinic . . . the largest music education conference in the world. However, these successes did not come without their own set of challenges . . . From being rushed from my classroom to the emergency room, to dealing with the boss from you know where, to almost losing my JOB . . . my career has truly seen its highs and lows. Nevertheless, I never allowed my circumstances to make me settle for the lemons. I made lemonade.
"Lemonade: Making the Most of What You Have is an inspirational story that's sure to touch the hearts of adults and children alike. It serves as a guide for music educators who might be struggling with the lack of funding, resources, and administrative support."—The New York Weekly
About the author:
NAfME member Chelsea L. Cook holds bachelor's and master's degrees in vocal performance from Clayton State University and Georgia State University, respectively. Shortly before finishing her graduate studies, Cook burned with a passion for teaching music. So she entered the field of elementary music education, where she struggled to gain footing. However, after years of adjustments and keeping hold of her passion, she managed to get through. Her "out of the box" arrangements have given her advanced Orff ensembles a distinct style that has garnered much praise within their community. Cook's work was so lauded that it became one of DeKalb County's premier elementary to middle school music programs. Her credits include performances at the White House, the Midwest International Band and Orchestra Clinic, The Georgia Music Educators Association Conference (GMEA), four National Championships, and the William P. Foster's Program of Distinction Award Recipient. Atlanta Journal-Constitution listed her as one of the Top 10 Educators of the 2018 Celebrating Teachers Awards. Cook is also the 2020–2021 Teacher of the Year of Dunaire Elementary.
Did this blog spur new ideas for your music program? Share them on Amplify! Interested in reprinting this article? Please review the reprint guidelines.
The National Association for Music Education (NAfME) provides a number of forums for the sharing of information and opinion, including blogs and postings on our website, articles and columns in our magazines and journals, and postings to our Amplify member portal. Unless specifically noted, the views expressed in these media do not necessarily represent the policy or views of the Association, its officers, or its employees.
August 13, 2020. © National Association for Music Education (NAfME.org)
Published Date
August 13, 2020
Copyright
August 13, 2020. © National Association for Music Education (NAfME.org)