Inspire Your Students to Compose Anthems and Share Their Talent with Musical Icons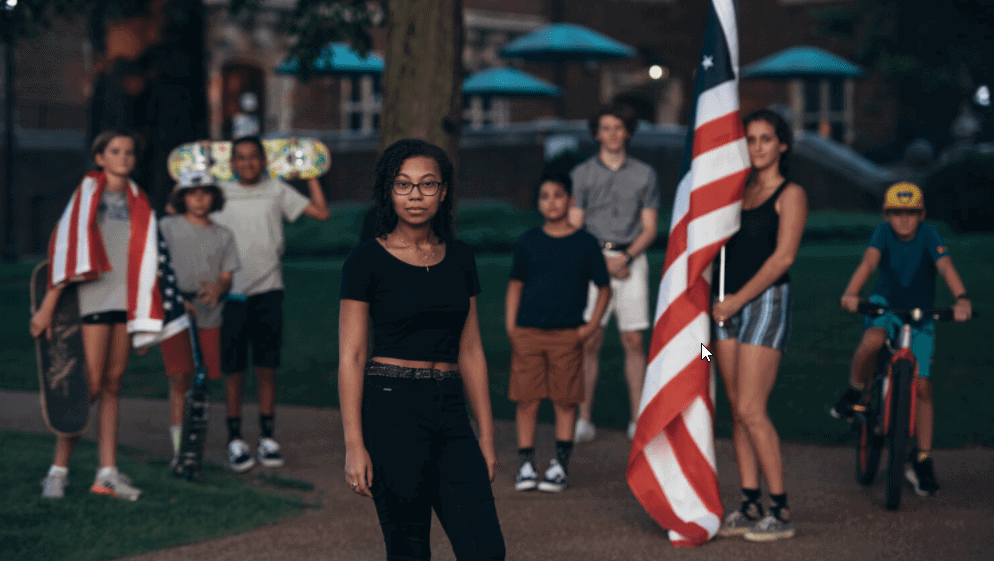 Inspire Your Students to Compose Anthems
and Share Their Talent with Musical Icons
By Sarah Baer and Amanda Little, sponsored by NAfME Corporate Member Kidizenship
What is the first thing that comes to mind when you think about the national anthem? Do you see the crowd standing at the presidential inauguration and Lady Gaga hitting the high notes on the White House balcony?
Do you think of "rockets' red glare" and the flag waving "o'er the land of the free and the home of the brave?"
If you could ask your students to write their own anthem,

what would it sound like? What would it say?
As you head back into the classrooms, many of you have more on your mind than simply teaching music. There's a lot going on in the world that is affecting the core of what we do. Music educators have an incredible opportunity to engage kids to express themselves through music. There's no better inspiration than creating a song.
With that, we want to tell you about Kidizenship and SING Your Anthem.
Kidizenship is a non-partisan media platform for young citizens that merges civics education with creative self-expression, art, music, and community action. 
SING Your Anthem is our current contest that invites young people to write and perform their own national anthems, giving voice to THEIR values and vision for THEIR America. There's an all-star lineup of musicians judging this contest: Folk-rock guitarist and four-time Grammy winner Jason Isbell; Americana multi-instrumentalist and Grammy winner Rhiannon Giddens; country icon and three-time Grammy winner Darius Rucker; and hip-hop artist and activist Genesis Be.
This is an opportunity for your music students to share their talent with great musicians and create something that celebrates what they have to say about their country!
This contest will be judged in two age categories (8-12; 13-18). And there's money to be won! 1st prize in each category: $1000, 2nd: $750, 3rd: $500. Kidizenship is accepting submissions now through October 12, 2021.
In a moment when many of you are returning to classrooms with uncertainty and concern, let this be something you and your students can rally around. Give them something to engage in that feeds their creative and musical minds! They are looking for songs that describe what is beautiful about your communities and our shared nation—songs that inspire and unite people across divisions.
Draw inspiration from the work of our judges and of your favorite musicians, and take a moment to listen to this incredible anthem performed and written by 18-year-old Nashvillian Alora Young, a member of the Kidizenship team and the Youth Poet Laureate of the Southern United States.
Songs can be submitted by one person and up to three collaborators per song. You might have a student who wants to do this solo with his or her guitar. Or you have a group of students where one loves to sing, one thrives in composition, and one plays instruments.
Our hope is that you will have a handful of students who immediately jump to mind for this contest. As your students return, we hope that you share this with them and use this contest to welcome them back. Incorporate this opportunity into your September/October curriculum and help guide a group as they write and perform their anthems.
Some tips you can share with your students:
Your song can be written and/or performed by just one person or by up to three people—all within your age group—working together on it.
It can be a solo, duet, or group performance. 
It can be just a vocal performance (a cappella), or it can include instrumental accompaniment.
It can be written from the perspective of a group ("our flag was still there!" to quote the "Star-Spangled Banner"); or an individual ("I was born this way," to quote Lady Gaga); or it can be addressed to others ("You are young, gifted, and Black"). 
Find more tips and guidelines for writing a personal anthem on this page.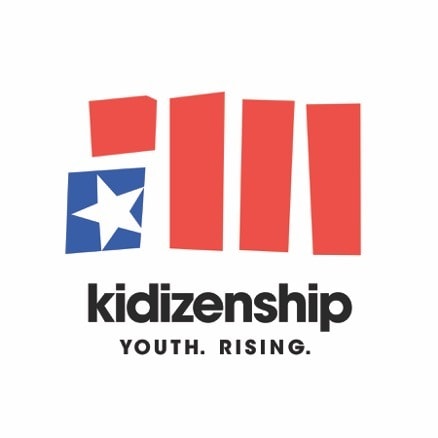 And to view the winning submissions of previous contests, which have been judged by leading lights across the political spectrum, from Julia Louis-Dreyfus, Jon Favreau, and Andrew Yang to Representatives Susan Molinari and Will Hurd, see: Kidizenship.com/contest-winners.
Kidizenship Social Media:
About the author:
Amanda Little is the founder of Kidizenship and a professor of journalism and science writing at Vanderbilt University; she wrote The Fate of Food: What We'll Eat in a Bigger, Hotter, Smarter World.
Did this blog spur new ideas for your music program? Share them on Amplify! Interested in reprinting this article? Please review the reprint guidelines.
The National Association for Music Education (NAfME) provides a number of forums for the sharing of information and opinion, including blogs and postings on our website, articles and columns in our magazines and journals, and postings to our Amplify member portal. Unless specifically noted, the views expressed in these media do not necessarily represent the policy or views of the Association, its officers, or its employees.
September 21, 2021. © National Association for Music Education (NAfME.org)
Published Date
September 21, 2021
Copyright
September 21, 2021. © National Association for Music Education (NAfME.org)