Intercultural Understanding in the Music Classroom
By Nisha Feik, sponsored by Sound Infusion by Cultural Infusion
The past two years have presented enormous challenges to families. We have endured separation from loved ones, lockdowns, sickness, death, fear of infection, the curbing of personal freedoms, not to mention remote learning and all the changes that teachers and students have endured. Navigating the pandemic and its effect upon our communities, it is important to include culturally diverse content in music programs. Understanding about people and traditions from different backgrounds helps students to engage with the wider world, and it is part of our role as educators to prepare them to do this.
A blended learning approach to teaching using technology alongside traditional methods can help us to deliver a stimulating and engaging program. Many music educators are familiar with software such as GarageBand and Soundtrap, which are wonderful ways for students to create and share music. Whilst there are some traditional virtual instruments featured within GarageBand, the program Sound Infusion offers thousands of quality instrumental samples from diverse cultures and includes lesson plans for teachers. It is free to try and can be found here.
In my classroom, I like to start with a traditional song or dance, include some information about its place in the culture and then use Sound Infusion to explore further. An example of one of my lessons is outlined below.
Date: October 2021
Location: remote learning
Year level: Year 3
I began the class singing a traditional Liberian song Banuwa with the students. We had learnt it at school as a stick passing game earlier in the year and discussed its origin. Instructions for the game are below. The class sit in a circle to begin.
| | |
| --- | --- |
| Lyrics | Action |
| Banuwa, banuwa, banuwa | Tap 2 sticks in front of you |
| Yo | Pass stick to right while grabbing stick from left |
| Banuwa, banuwa, banuwa | Tap 2 sticks in front of you |
| Yo | Pass stick to right while grabbing stick from left |
| Ne ni a la no | Wave both sticks above head |
| Ne ni a la no | Wave both sticks above head |
| Ne ni a la no | Wave both sticks above head |
| Banuwa a la no a la no | Wave both sticks above head |
Translation: don't cry pretty little girl
This a great fun game, which starts with finding a tree in the school yard and collecting sticks. If there are no trees, claves or rolled up pieces of paper can be used. The hardest part is where students pass a stick to the right while grabbing the other stick from left. It's good to put the sticks in the middle of the circle to begin, explaining that they are to be shared. I have some hand sanitiser handy to use after the game. Next, I explain the passing pattern and include a rule that if someone has too many or no sticks, they put their hand up and the game stops. This works well when establishing the group passing pattern, and students usually cooperate to learn it after 4 or 5 tries.
Now back to the remote lesson. To follow up from singing (with students muted at home so there was no lag!), we then logged on to Sound Infusion. Whilst they could have used their own login to work on an arrangement, on this particular day we were going on a virtual treasure hunt together. Part of the website is a world map with instrument symbols and sounds.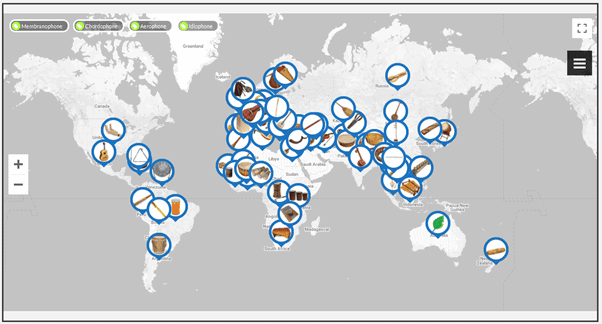 The task was to find:
Instruments from neighbouring countries within Africa
Two string instruments
Two instruments they had never seen before
An instrument that looked unusual
I could see one student getting excited, and she put her hand up. She said, "I was playing that instrument last night!" and was excited to share some details about her background with her classmates.
This kind of exchange, and in depth understanding of each other's culture, is far easier to facilitate when we have thousands of sounds from around the world to share, and many images and information about where they come from.
Now that we are back in the classroom, students are responding well to traditional singing, playing, dancing, reading, and writing tasks in the music classroom. They do also appreciate a continued use of technology alongside these methods to add interest and detail to their lessons.
Including culturally diverse music in school curricula is vital to help students to adapt to our world opening up again. Because of the global pandemic, younger students may never have met or seen someone who is not from their own neighbourhood. The value of ethnomusicology in the classroom using Sound Infusion is undeniable. Students enjoy the process of discovery as they navigate a plethora of quality recorded instrument sounds and read about their cultural origins. Add some traditional songs and dances that we can source from cultures around the world and share some culturally diverse performances, and we are well on the way to providing a quality music education for our students. Music teachers are an important part of helping children and communities to develop intercultural understanding.
About the author: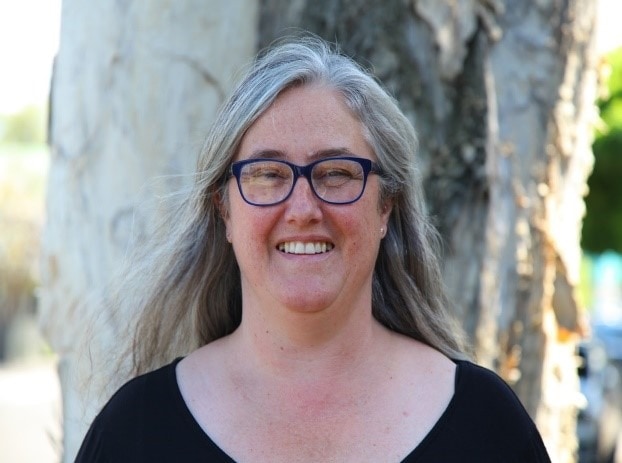 Nisha Feik is Cultural Infusion's Education Strategist. She holds a Master of Education and has taught performing arts from kindergarten to university level since 1991. She works closely with the Sound Infusion online resource and has trialled it with primary school classes. Nisha runs blended learning workshops for teachers, demonstrating how to use technology alongside traditional percussion, singing and dancing techniques and performances. 
Did this blog spur new ideas for your music program? Share them on Amplify! Interested in reprinting this article? Please review the reprint guidelines.
The National Association for Music Education (NAfME) provides a number of forums for the sharing of information and opinion, including blogs and postings on our website, articles and columns in our magazines and journals, and postings to our Amplify member portal. Unless specifically noted, the views expressed in these media do not necessarily represent the policy or views of the Association, its officers, or its employees.
March 10, 2022. © National Association for Music Education (NAfME.org)
Published Date
March 10, 2022
Category
Diversity, Equity, Inclusion, and Access (DEIA)

Social Emotional Learning
Copyright
March 10, 2022. © National Association for Music Education (NAfME.org)