The Process of Becoming a Composer
Learn How Two Established GPG Music Composers Got Started
Sponsored by GPG Music
We recently sat down with two of the dozens of composers on the GPG Music roster—Shaun Salem and CEO Steve Martin, DMA (ASCAP), both former and present music educators, conductors, and composers—to discuss the process of becoming a composer.
Both started in their teens. Shaun began in earnest at 14 under the tutelage of composer W. Mark Harrell, a French horn player with the Knoxville Symphony Orchestra (KSO), whose compositions are regularly commissioned by the KSO. Steve dabbled at writing a piece at the behest of his high school instructor and lifelong mentor Dr. Gary P. Gilroy, currently Professor of Music and Director of Bands at California State University, Fresno.
First tip: You don't have to start in high school, but you can.
Each had an opportunity as a student to try their hand at composing. Shaun literally wrote his scores and parts by hand. High school band directors John Gallagher and Michael Carter supported Shaun's efforts in understanding concert band. Carter gave Shaun the opportunity to direct the high school band through a reading of the manuscript parts and score he completed by hand over the course of about six months. He called it a trainwreck, saying it was because he was quite clueless about key signatures and transposition. Steve wanted to do an arrangement of a favorite track from a film score. He asked Gilroy if he could play through it with the high school band and Gilroy agreed. Gilroy provided feedback and guidance. Steve looks back on the experience both in awe at remembering the feeling of hearing bandmates play the work and cringing, knowing now about good composition techniques.
Second tip: Realize the first work isn't going to be the greatest, but it will be a great motivator.
Both young composers had a strong sense of self and a desire to play WITH the music. Shaun describes counting multiple measures of rests and considering different ways for percussionists to enjoy the experience more. Steve wanted to do cool things with the trumpet, and frankly, live up to his mentor's expectations. Shaun recounted,
"At my final high school concert, I conducted my first premiere work titled 'Overture'. It was the final piece on the program, and the audience gave us a standing ovation at the end. This was a year or two after 'Mr. Holland's Opus' premiered in theaters, and it was one of those life moments you never forget as a person. I'll always remember Mr. Carter's support during that time in my life. Thank you, Mike!"
Third tip: As you progress, mentor aspiring young composers.
Both composers thought their first forays in composing would be mocked by their peers. On the contrary, whether in high school or college, each found a support network willing to share the musical experience and try something new. Collegiate composing expanded their skills, they were exposed to new music, styles, and experience. Both men have reasons to appreciate Gilroy for his mentorship. Shaun's next move was to boldly ask friend, colleague, and mentor George Hayden, band director at Maryville schools in Tennessee to listen to a composition called Windrider, hoping for Hayden to select it for recording or performance. Hayden did one better and recommended the piece to Gary P. Gilroy, and shortly thereafter GPG Music accepted the piece, and Gilroy performed it with his Wind Symphony and later for a clinic.
Fourth tip: Be bold. Ask.
Shaun's career changed from being a local composer searching for an ensemble to a published composer whose music was being marketed to approximately 14,000 schools across America in 2011. Gilroy knew Steve well from high school and throughout college, which led to a business offer to work together. They did for fifteen years, until Steve bought GPG Music in 2019, continuing to work with Gilroy as a contributing composer—and lifelong mentor!
Fifth tip: Keep writing great music. It matters!
Or . . . as Shaun says, keep writing multi-measure rests for percussion. Either way, you'll probably inspire the next generation.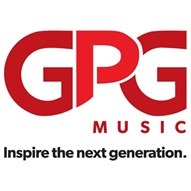 For the list of both composers' music: check out Shaun's compositions for GPG Music or review Steve's collection of pieces.
About the composers:
Shaun Salem
is a music educator, conductor, and composer with a masters degree in music composition from the University of South Florida and a bachelors degree from Middle Tennessee State University. He began composing at the age of 14 under the tutelage of composer W. Mark Harrell, a French horn player with the Knoxville Symphony Orchestra whose compositions are regularly commissioned by the KSO. Shaun studied music composition under composers Michael Linton, Paul Osterfield, David McKay, Paul Reller, Michael Sidney Timpson, and Chi Chun Chi Sun Li. He devotes his music efforts to concert band literature, film scores, classical music, and modern contemporary styles, working diligently to give students a quality educational performance experience in every work.
Additionally, Shaun has been a licensed instrumental music educator since 2011 and has worked closely with area band directors and instrumental instructors for several years, including nationally recognized music educators George Hayden and Roann Romines. Works from Shaun's WindSaga series have been programmed at multiple clinics, honor bands, and by college bands across the United States. Shaun's 2014 work, "Call of the Wild" (for intermediate band) was awarded "Editor's Choice" by J.W. Pepper, and his 2015 work, "Windfall," received special recognition in Bandworld Magazine's Top 100 list of new works. Shaun has also been called upon to arrange band and percussion music for local marching bands including Knoxville Central High School and Alcoa High School.
Shaun lives in Maryville, Tennessee, with his beautiful wife and children. He is a regular participant and occasional guest conductor in community bands including the Tennessee Wind Symphony and the Maryville College Community Band. He teaches percussion at Montgomery Ridge Intermediate School and Maryville Junior High School while also serving as an instructor for George Hayden's world-renowned, elementary grade-level Wind Ensemble, recognized for excellence in 2007 when the ensemble was invited to perform at the Midwest Band Clinic in Chicago, Illinois. If you are a director who enjoys programming works by this composer, find and connect with Shaun Salem on Facebook to share your group's performances of his works (facebook.com/shaun.salem).
Steve Martin
(ASCAP) is the owner and CEO of GPG Music. His role at GPG includes composing and arranging, as well as administration and management of the company. He has written commissions, arrangements, and drill for nationally acclaimed and award-winning bands for nearly 25 years.
Steve holds a Doctorate of Musical Arts from Arizona State University, a Master of Musical Arts in Conducting from the University of Nevada, Reno, and the Bachelor of Arts in Music Education from California State University, Fresno. Dr. Martin began his career as a high school band director and currently works as a designer and composer for numerous high school and university programs across the United States.
Dr. Martin has arranged and composed works for a wide variety of genres. In 2004, he premiered his first concert band work High Regard. In 2005, he composed and produced the musical score for the full-length, independent motion picture Compadres. He has written for marching, pep, jazz, and concert bands, as well as drum & bugle corps, musical theater, and vocal ensemble.
Steve is a founding member of the Reno Wind Symphony and serves as the Associate Conductor. He is currently active as a trumpet player, conductor, and composer throughout the United States. He is a member of the College Band Director's National Association, National Association for Music Education, Kappa Kappa Psi, and Phi Mu Alpha Sinfonia. He is an associate member of the American Bandmasters Association with GPG Music.
Did this blog spur new ideas for your music program? Share them on Amplify! Interested in reprinting this article? Please review the reprint guidelines.
The National Association for Music Education (NAfME) provides a number of forums for the sharing of information and opinion, including blogs and postings on our website, articles and columns in our magazines and journals, and postings to our Amplify member portal. Unless specifically noted, the views expressed in these media do not necessarily represent the policy or views of the Association, its officers, or its employees.
February 24, 2022. © National Association for Music Education (NAfME.org)
Published Date
February 24, 2022
Category
Lifelong Learning

Professional development
Copyright
February 24, 2022. © National Association for Music Education (NAfME.org)