Lessons Learned from the Space Shuttle Challenger's Explosion 
Listen to Employees
By NAfME Member Lori Schwartz Reichl
"Most people do not listen with the intent to understand; they listen with the intent to reply." ~ Stephen R. Covey
I was in first grade under the incredible tutelage of my teacher, Mrs. Good, the day the space shuttle Challenger exploded. My young peers and I sat at our desks and watched in awe as the shuttle launched into the sky on January 28, 1986. At some point after take-off, Mrs. Good started crying. This scene replays in my mind, but I can't remember everything that happened immediately after we watched our teacher display such emotion. At that young age, I had no idea what a space shuttle would look like once it launched into the air. I thought the amount of white smoke emitting from the shuttle was normal. I'm fairly certain that my classmates and I were not immediately told that seven brave souls lost their lives that day. I recall thinking that Mrs. Good was crying tears of joy because the first teacher had successfully launched into space. It wasn't until later that day when I truly understood the unfortunate news—the opposite had occurred.
For my husband, an electrical engineer, the lessons learned from the Challenger tragedy have informed his professional decisions. John searches for solutions. He analyzes every possibility. He deciphers facts. He retests circumstances before sharing results to ensure accuracy. He bases decisions on sustainable data. The avoidable explosion of 35 years ago has trained John to research multiple scenarios, listen to the input of others, and weigh consequences. Unlike my husband, I am by no means a scholar of science. But, each time I remember the Challenger, I hear John's words: "No one listened to the engineers."
What has history taught us? 
Through the years, my husband has explained that the O-rings, seals that were used to secure joints of the solid rocket booster on the space shuttle, were not designed to handle the unusually cold temperatures in Florida on that late January morning of the Challenger launch. They had been tested at temperatures 20 degrees warmer. The engineers made this abundantly clear to management prior to the shuttle's launch regarding these technical concerns. After two failed launch dates a few days earlier, NASA made the decision to launch the space shuttle in the cold weather. This decision-making process caused a public disaster as witnessed by millions of Americans when 73 seconds after takeoff the shuttle exploded. The O-rings failed to seal at those extreme temperatures, just as the engineers had expected. Management did not listen to its employees.
NASA's decision to ignore the precautions of the engineers, those most knowledgeable on the subject at hand, proved deadly. It took less than two minutes after the launch for hope to turn to devastation. NASA's mission, a project that was years in the making, ended catastrophically. Seven irreplaceable souls perished on the job that day, families lost loved ones, a school system mourned the death of a teacher, and the space program went on hiatus for almost three years following the explosion. One blatant moment of divisiveness terminated years of education and development. My husband always says, "All NASA had to do was wait a week." Management rushed a mission.
What is the "Challenge" for the future? 
As many school systems are being forced to make decisions to return students and staff to school buildings, decisions appear to be made without feedback being considered from the most valuable stakeholders: the employees. Staff members of all administrations, grade levels, ability levels, and content areas should be invited to engage in discussion. Management should acknowledge their efforts, consider their experiences, and implement their ideas in a way that will enhance the particular needs of all involved. If not, the mission may be rushed.
The explosion of the Challenger is a prime example of leadership not heeding the concerns of its employees. The pandemic has caused all professions to pivot without notice and to do so with positivity, productivity, and promise. Employees are exhausted. If working remotely, they are having difficulty separating work and home life. If working in their routine setting, they have adapted to time-consuming, but necessary safety protocols. Regardless of their profession, setting, skill, and need—everyone has adapted. However, each profession, organization, and institution, continues to make adaptations at its own pace. This pace should be meticulous, methodical, and motivating, especially when the return from remote to routine involves various stakeholders.
How has the pandemic impacted education? 
Remote instruction has been immediate, extreme, and, at times, limiting—as many aspects of creating, performing, responding, and connecting have been diminished. However, many remarkable possibilities have emerged. We've seized the opportunity—and sometimes the necessity—to create, collaborate, and connect not just locally, but globally. Educators and students from across the globe continue to meet virtually to converse, collaborate, connect, and mentor. We've taken advantage of this scenario to explore, experiment, and engage—both professionally and personally. However, is management aware of all that has been practiced and produced?
With this unexpected pivot, some observers may claim that there has been an educational loss. But, the optimistic leader will acknowledge that much has been gained, learned, and even enjoyed. State officials and boards of education should call on their educators to share, assist, and guide the educational plan moving forward. Ultimately, they are the engineers who maneuvered this pandemic "space shuttle" from one galaxy to a virtual one—in nanoseconds.
With almost a year under our belts as digital leaders and learners, has management envisioned a future of new possibilities, opportunities, and growth for all stakeholders in education—administrators, educators, staff, students, families, and communities? How do we want education to look, feel, and sound not only upon a return to institutional buildings, but for the next academic year and beyond? Have we sharpened our vision during this pandemic to focus on permanent growth instead of temporary measures? Have we shared these experiences, reflections, and concerns with management? Has management even asked for them? Has a culture been created that cares about such data?
How will the profession continue to grow?
In moving forward with educational plans, leadership should listen to employees when focusing on these critical objectives:
Resources
Upon return to a building, will staff be supplied the necessary, and possibly life-saving resources, needed to protect them, their loved ones, and students? Will these resources be a one-time supply, or will they be replenished when needed? Will our organization provide both doses of a vaccine? Will testing be available on site? What will help our educators to instruct, our students to learn, our families to support, and all stakeholders to remain safe? How will these considerations allow teaching to be efficient, communication to be clear and precise, performance to be engaging, and connections to be genuine—all while supporting the safety of all invovled, the needs of the whole child, as well as the social and emotional well-being of all stakeholders?
Vision
How has the vision of our school system, program, or classroom evolved during this period of remote instruction? Upon return to our assigned workspaces, do we plan to keep a majority of our pre-pandemic teaching and learning components the same? Or, have new and/or digital lessons, activities, strategies, tools, or software emerged that have enhanced our effectiveness in delivery of instruction, growth in our students' learning, and impact on affirmative behaviors?
Engagement
While some students have demonstrated disengagement during virtual teaching, we must acknowledge that others are thriving. What do students need to remain motivated, engaged, and supported both in face-to-face and virtual teaching spaces? Prior to the pandemic, had we considered alternative options for students to evaluate, complete, or submit assignments, performances, or assessments? Will these alternatives continue?
Connection
How have we connected, networked, and obtained professional development during this global pandemic? How have our students and their families remained connected? Have we experimented with new capabilities that we may not have known, considered, or learned prior to the pandemic? Will we continue to employ any of these tools beyond social-distancing?
Balance
How did we feel and react in the absence of our normal face-to-face activities? Did it feel like a deprivation or perhaps a relief? Did it provide an opportunity to breathe or did it bring on anxiety, stress, and additional responsibilities? Were we able to replace meaningful face-to-face events with an improved balance of selfcare? Did we make memories with people with whom we may not have previously prioritized? Did we focus on additional interests outside of the profession?
NASA's management made a conscious decision not to listen to its trained staff—its educated, talented, and resourceful employees. As the anniversary of the Challenger's launch passes, what can we still learn thirty-five years later from this disaster? The answer is simple: Listen to employees. Don't just ask for their feedback; value their feedback. Include them in the decision-making process. Working relationships will strengthen when employees' concerns and needs are taken into consideration. However, when these necessities are ignored—just like the O-rings—relationships, loyalty, and trust will deteriorate.
It takes employees both in and out of a "space shuttle" to launch it. Don't disregard those engineering the education. Beyond the initial launch and return to brick-and-mortar buildings, educators will be the ones navigating daily instruction. Value them. Listen to them. Thank them. After all, the educator, Christa McAuliffe, was invited to serve on the mission for the Challenger.
"I touch the future. I teach." ~ Christa McAuliffe
About the author: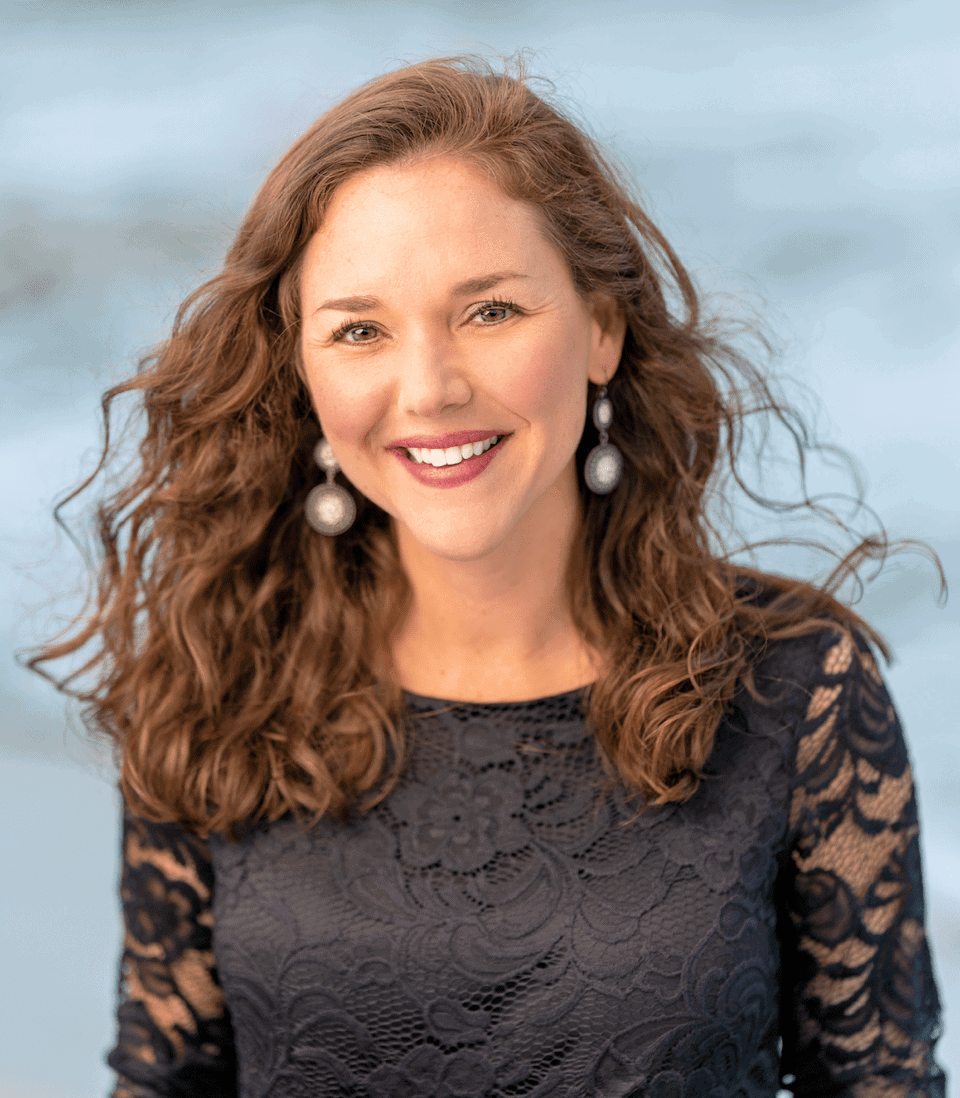 Lori Schwartz Reichl has parlayed her experience of establishing and maintaining music programs in various educational settings into a portfolio career of serving as an active adjudicator, clinician, conductor, instructor, speaker, and writer. Lori is the author of more than 60 articles and interviews for an assortment of education publications. She is well known for supporting the mentorship of educators and motivation of K–12 and collegiate students. Learn more about Lori at MakingKeyChanges.com.
Lori thanks John for providing different perspectives in many areas of life: John V. Reichl earned his Ph.D. in Electrical Engineering from Virginia Polytechnic Institute and State University. He'd prefer to simply be referred to as "husband and engineer." Together John and Lori attempt to instill both analytical and artistic skills in their two young children.
Did this blog spur new ideas for your music program? Share them on Amplify! Interested in reprinting this article? Please review the reprint guidelines.
The National Association for Music Education (NAfME) provides a number of forums for the sharing of information and opinion, including blogs and postings on our website, articles and columns in our magazines and journals, and postings to our Amplify member portal. Unless specifically noted, the views expressed in these media do not necessarily represent the policy or views of the Association, its officers, or its employees.
February 10, 2021. © National Association for Music Education (NAfME.org)
Published Date
February 10, 2021
Copyright
February 10, 2021. © National Association for Music Education (NAfME.org)