Listening to the Diverse Voices of America's Past
Singing and Moving with Primary Sources
By NAfME Members Carolyn Bennett and Jenny L. Neff, Ed.D.
Recently, my students learned from a special guest, Ms. Dalia Soto, during music class. My students listened to her sing, enthralled by a language unfamiliar to their New England ears. They leaned in as they heard the young voices of Ms. Soto's students, not dissimilar to their own, join in the song. Their musical horizons became a bit broader as they, too, learned to join in the Spanish-language song. But Ms. Soto was not just a visitor from another land. She was a time traveler. She sang her song nearly eighty years ago, and her voice came to my classroom through the power of primary sources.
When Pete Seeger worked with MENC on the "Get America Singing . . . Again" project, he observed, "Little by little, we're learning to like each other's songs and getting less enthusiastic about killing each other." Today, music educators continue to celebrate diverse music in the classroom. When music educators share music from other cultures, we're changing the world. When students learn a song, they practice empathy as they personally experience the words, melodies, and cultural heritage of the people who created it. Primary source recordings offer a unique way for students to hear directly from culture-bearers of the past. (Scroll down to continue article.)
In this 1940 recording, Dalia Soto sings with students of the San Carlos Institute. To music educators, it's only natural that children at the San Carlos Institute learned music, language, and social skills through folk songs, dances, and games. Many Spanish-speaking communities have unique versions of "El Raton y El Gato," which offer students opportunities to sing tunefully and enjoy a rambunctious chasing game, cued by the cat-and-mouse lyrical developments. Such pieces give teachers an opportunity to reach musical learning objectives through active, play-based learning while celebrating the diverse musical heritage of Americans.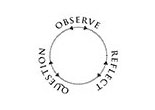 With a little investigation, students can connect their musical experience with broader themes. Key West's San Carlos Institute, partially funded by the Cuban government, was one of America's first bilingual and racially integrated schools. Dalia Soto knew that music was an effective tool for language learning and cultural appreciation – and what worked for her students in the 1940s still works for students today.
What might students observe about Ms. Soto's song? Students may puzzle over the Spanish lyrics; students with more background knowledge may critique the English translation. As they reflect on this recording, students will likely notice the tempo changes in the recording. They might wonder:
Why does the song slow down when the students sing?
What are Ms. Soto's students learning while they sing?
How does it feel to learn at a bilingual school?
How does it feel to be an immersed language-learner, surrounded by people who communicate differently than your own family?
By thinking critically, students will gain a deeper understanding of the historic recording, and a deeper empathy for people in their own learning communities.
At the 2019 NAfME National Conference, we invite you to spend an hour "Singing and Moving with the Library of Congress." In our conference session, we will hear from many more diverse voices from the past: Little Emma, who churned butter and sang while enslaved in Mississippi; Henry Truvillion and his eight-year-old daughter Ruby Lee, who traced the provenance of their lullaby through nearly a century of ancestors; Mary Campbell and Margaret Treat, twelve-year-old Dust Bowl refugees who used songwriting to express what it was like to grow up in a labor camp for migrant farm workers. Each of these pieces of repertoire can broaden students' musical horizons through vocal performance, active movement, and inquiry strategies can reveal new worlds of diverse perspectives.
During the session, we will dig deeper into each piece by modeling inquiry tools designed to draw students into analysis of historic primary sources. Participants will experience how students' curiosity can lead them to synthesize their historical knowledge, musical perceptions, and social awareness. Through primary source analysis, musical performance leads listeners down a path to new discoveries about music, history, culture, and our own diverse communities.
Over the past few years, NAfME has partnered with the Library of Congress to connect music unit plans to primary sources. These unit plans, written by teams of practicing music educators, include high school music theory and composition, chorus, general music, orchestra, and band. The units model how teachers can blend primary-source resources with inquiry strategies, as well as connect to the national music standards. The session will provide accessible ways for you to connect what you are doing in your classroom to these areas of inquiry, primary sources, and standards.
In September, my students connected with Dalia Soto. But they also connected with America's rich tradition of multiculturalism and migration. They connected with the needs and perspectives of language-learners. And they connected with some "unidentified children" who liked to have fun just like them. At the 2019 conference session, "Singing and Moving with Primary Sources," connect with a diverse voices from our American legacy—and learn how to connect your students, too.
"Singing and Moving with Primary Sources" will be presented as a session as part of the "Amplify: Instruction" strand at the 2019 NAfME National Conference on November 9, 2019, at 9:15 AM.
About the authors:
Jenny L. Neff, Ed.D. is Associate Professor and Director of Music Education at The University of the Arts in Philadelphia. She is also the Director of the Master of Music and Summer Music programs. She serves as the Eastern Division Representative for the NAfME Council for Band Education. Dr. Neff was one of the writers for the Band Units for the NAfME/Library of Congress Teaching with Primary Sources project, and is an active presenter, author, guest conductor, clinician and adjudicator. Her complete bio can be found here.
Carolyn Bennett is a music educator at Wheeler Middle/High School in North Stonington, Connecticut. She was the 2018–2019 Teacher-in-Residence at the Library of Congress, where she spent a year digging into the Library's treasure troves of primary sources and sharing them with educators from all disciplines. Ms. Bennett was the Team Chair for the Theory/Composition Units on the NAfME/Library of Congress Teaching with Primary Sources project. Her complete bio can be found here.
Did this blog spur new ideas for your music program? Share them on Amplify! Interested in reprinting this article? Please review the reprint guidelines.
The National Association for Music Education (NAfME) provides a number of forums for the sharing of information and opinion, including blogs and postings on our website, articles and columns in our magazines and journals, and postings to our Amplify member portal. Unless specifically noted, the views expressed in these media do not necessarily represent the policy or views of the Association, its officers, or its employees.
Catherina Hurlburt, Marketing Communications Manager. September 30, 2019. © National Association for Music Education (NAfME.org)
Published Date
September 30, 2019
Copyright
September 30, 2019. © National Association for Music Education (NAfME.org)