Engaging in Meaningful Social Emotional Learning
By NAfME Members and NAfME Council for Orchestral Education Members LaSaundra Booth, Krissi Davis, Elizabeth Fortune, Sarah Gulish, Nathan Rødahl, Tonya N. Suggs, and Alice Tsui
This article refers to the content presented at the 2022 NAfME Professional Development Conference in Washington, DC, and was prepared in collaboration with the NAfME Council for Orchestral Education.
What is social emotional learning (SEL), and why does it matter to the orchestra classroom? With a surface-level Google search, it seems that SEL is a growing educational buzzword. But in actuality, integrating SEL is not only necessary for our music classrooms, it's crucial. The Collaborative for Academic, Social, and Emotional Learning (CASEL) defines SEL as "the process through which all young people and adults acquire and apply the knowledge, skills, and attitudes to develop healthy identities, manage emotions and achieve personal and collective goals, feel and show empathy for others, establish and maintain supportive relationships, and make responsible and caring decisions."
Many music teachers agree that teaching the whole student and engaging kids in acquiring these skills is important. But are our music classrooms built for such work? In this blog post, we offer four considerations for moving beyond "surface-level" SEL in the orchestra classroom. And we'll talk about some roadblocks that keep us from engaging in meaningful SEL.
The Elephant in the Orchestra Classroom
Perhaps more than any ensemble tradition in music education, the Western Classical Orchestra boasts a history that is contrary to many of these SEL tenets. From competitive cultures where technical proficiency is hailed as king, to toxic spaces where the director's opinions are always considered best, it can be hard to imagine how orchestral education can break a vicious cycle of spaces that put product over people. And, as many orchestra directors are entrenched in these cultures, how can they re-imagine spaces where students are given opportunities to grow in agency and emotional regulation? Where do we start?
1. Connect through Creativity. Use creative work (through improvising, creating, arranging, etc.) to help students better connect with what they are experiencing as they express emotions through music. Alice Tsui, one of our council members, has encouraged her students to write their own songs and create works that are meaningful to their experiences as students in Brooklyn, New York. Projects that give students voice and agency can help them better emote through music and develop skills of empathy.
2. Consider Seating.
So many of us are used to traditional ensemble structures where the "best" students populate the front of our ensembles, and struggling students are relegated to the back. What if we made our seating arrangements serve all students? Krissi Davis achieves this by pairing students of differing ability levels within her orchestra. And she creates spaces in her program where beginning students can work with older, more experienced students. This is an excellent way for students to "establish and maintain supportive relationships."
3. Community Building. What if our work went far beyond the classroom walls? How could we engage our communities and stakeholders to build programs that serve the whole child through their neighborhood, family, and more? LaSaundra Booth and Tonya Suggs help augment school-based music education through their work with the Wake Forest Community Youth Orchestra. These school-community partnerships provide opportunities for achieving personal and collective goals.
4. Conscious Repertoire.
How does the repertoire in our orchestra classrooms help students develop healthy identities, express emotions, and connect with community? When much of the music programmed by professional orchestras underrepresents the students we serve, particularly students of color, how are we justifying our selections at the K–12 level? Council members Nathan R
ø
dahl and Elizabeth Fortune have created resources for holistic repertoire selection practices and have hosted regular
events
to encourage conversations in this area.
Moving beyond a surface-level understanding of SEL requires support from our communities of practice. Just as children are complex individuals with unique strengths and challenges, our approach to SEL cannot be a "one size fits all" approach.
And finally, an intentional approach to SEL requires us to also turn our attention toward ourselves. Just as we need to create experiences for students to develop their social and emotional aptitudes, we also need to attend to our own social and emotional needs. This might require setting boundaries and changing cultural norms to manage our emotions better and make responsible and supportive decisions for our children. The end result will be more connected communities of practice that benefit humans, not just the music they make.
About the authors: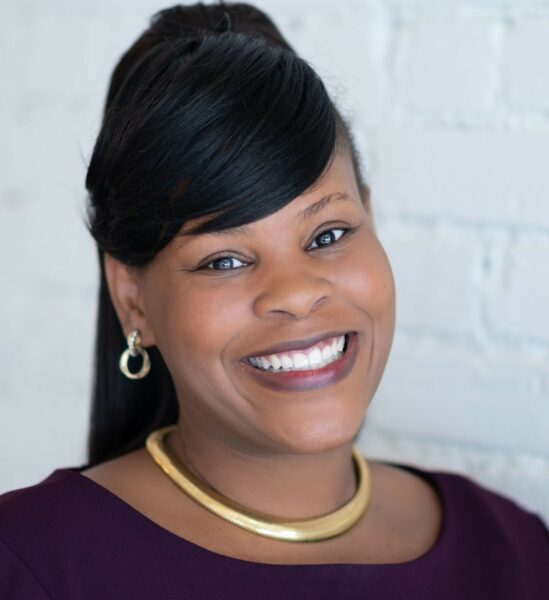 LaSaundra Booth is a National Board Certified teaching artist, inventor, author, conductor, and arts administrator. She has 20 years of experience teaching and conducting orchestra at the elementary, middle, high, and collegiate level.  All of her performing ensembles received superior ratings in adjudicated music festivals and competitions.
Booth is an alumni of  Sphinx LEAD (Leaders in Excellence, Arts & Diversity), who is known for anchoring discussions on how to make public school orchestra programs more equitable, diverse, and inclusive to all students. Her most recent speaking engagements include Manhattan School of Music's Precollege Division, Sphinx Connect, the National Association for Music Education's Town Hall, and the American String Teachers Association (ASTA). Booth's dissertation Factors that Influence the Status of K-12 String Orchestra Programs in North Carolina public schools was the first of its kind to focus specifically on string orchestra programs in North Carolina. Read her full bio here.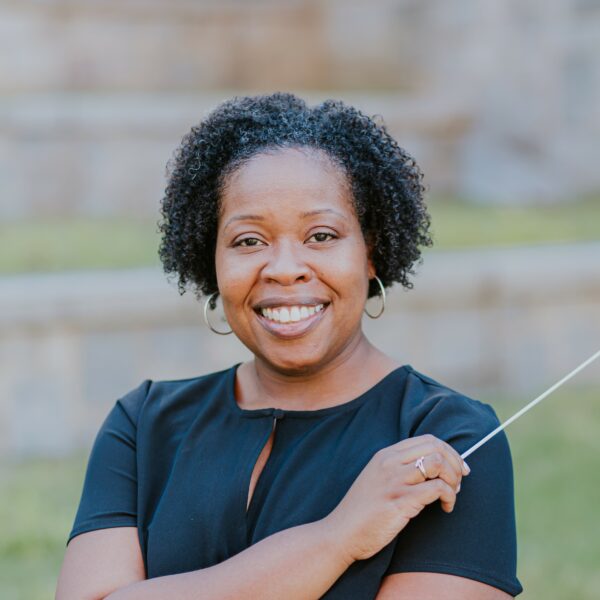 Krissi Davis is in her 18th year in education as the orchestra director at Midtown High School in Atlanta Public Schools, where she was the 2019-21 Atlanta Public Schools Teacher of the Year. She previously taught at the middle and high school levels in Clayton and Fayette County, Georgia. Ms. Davis earned her Bachelor of Music degree from Georgia State University, and Master of Music Education degree from the University of Georgia. She is currently a Doctoral candidate in Music Education at Georgia State University where her research interests center around Culturally Responsive Teaching in the string orchestra curriculum.
Orchestras under her direction consistently earn superior ratings at Georgia Music Educators Association Large Group Performance Evaluation and have presented performances at Carnegie Hall, Chicago Symphony Hall, and the 2018 American String Teachers Association National Orchestra Festival. Ms. Davis has presented sessions at the 2018 and 2020 GMEA In-Service Conference and 2019 Midwest Clinic. Most recently, she had an article published in the February 2021 issue of American String Teacher. Ms. Davis is a member of the American String Teachers Association and Georgia Music Educators Association. As a member of GMEA, she has served as an LGPE adjudicator, District V Orchestra Chair, and beginning Fall 2023 will serve as GMEA State Orchestra Chair.
Elizabeth Fortune is a known change-agent in music education. She is a veteran classroom instrumental music educator with 21 years of experience. She is the Director of Education for Wintergrass, a nonprofit, nationally acclaimed acoustic music festival with award-nominated educational programming. She is the current chairperson for the NAfME Council for Orchestral Education. Additionally, she is the co-host of a popular forward-thinking music education podcast/ Facebook Live show called "The Beth and Kelly Show."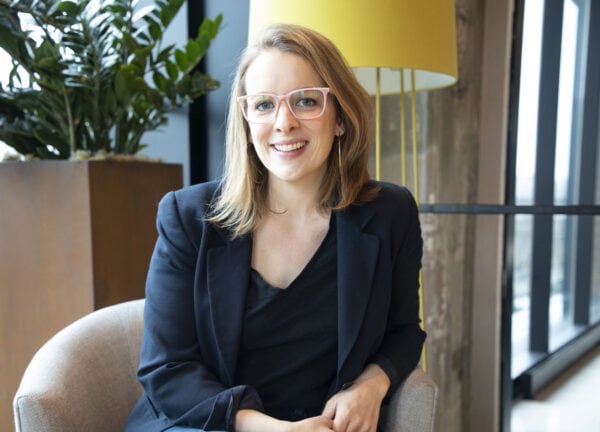 Sarah Gulish is a GRAMMY-nominated music educator and holds a Ph.D. in music education from Temple University. For over a decade, Sarah has taught secondary level music at Lower Moreland High School located in the commonwealth of Pennsylvania. She also has served as Adjunct Professor of Music Education at Buffalo State University and Temple University. Her teaching centers on creativity and improvisation in courses focused on new music learners. Sarah is an active researcher, writer, presenter, and clinician at the state, national, and international levels. She serves as the United States representative for the International Society of Music Education's Popular Music Special Interest Group and is a past member of the National Association for Music Education's Innovations Council. She is the Eastern Division Representative for NAfME's Council for Orchestral Education.
Gulish also regularly tours and records as a rock musician with a variety of groups. Her experience as a popular musician has influenced her curricula and philosophy as a music educator and is detailed in her book, Creativity in the Classroom: An Innovative Approach to Integrate Arts Education. She works to provide authentic learning and performing experiences for adolescents both in and out of the classroom. In 2019, Sarah launched F-flat Books, a music publishing company focused on practical and affordable resources for musicians and music educators. She regularly contributes to the F-flat community blog and publishes her curricula for a variety of teaching settings on that platform. Her research interests include informal learning, creativity, popular music pedagogy, and student autonomy.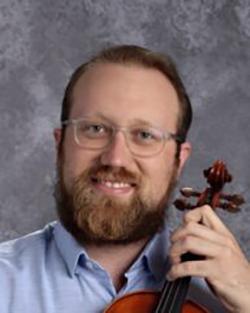 Nathan Rødahl is a forward-thinking pedagogue who presently serves as Director of the prestigious Port Angeles High School Orchestra Program in Port Angeles, Washington, and of the Bainbridge Island Youth Orchestra in Bainbridge Island, Washington. Nathan seeks to challenge stereotypes and outdated norms which prevent orchestra teachers everywhere from engaging with music and from reaching an ever-broadening diversity of needs in contemporary education. Nathan is serving in his second consecutive term on the NAfME National Council Orchestral Education, and is honored to advance the work of advocacy and equity in the orchestra curriculum. 
Outside of the classroom, Nathan is Principal Symphony Conductor for the Seattle Ensign Symphony and Chorus and is a distinguished clinician on the topic of Social Emotional Learning in the Orchestra Classroom and Contemporary Methods in Orchestra Education. Nathan is also a well-respected composer and arranger and feels it is often the duty of the educator to create the materials only they could know their students need. Together with the NAfME National Council for Orchestral Education, Nathan seeks to expand the diversity of repertoire available to orchestra students as well as the diversity of instructional methods—both within and without the western orchestra model. Nathan is a champion for aural folk music traditions, and with the inclusion of improvisatory techniques hopes to reshape the future of music education for all students to engage with music.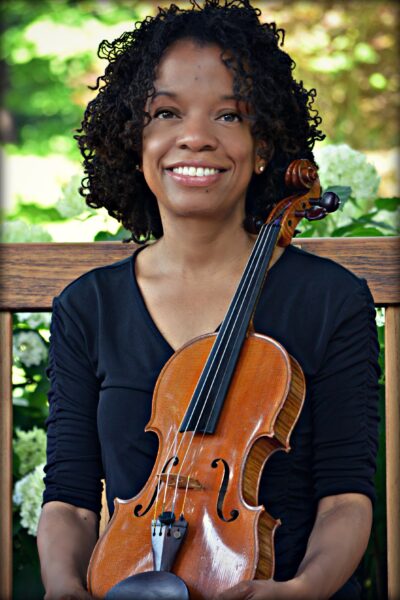 Tonya N. Suggs teaches in the North Carolina public schools. She holds a Masters in Performance/Suzuki Pedagogy and Bachelors in Music from East Carolina University, as well as a Bachelor of Science in Marketing from North Carolina Agricultural and Technical State University. During the course of her music journey, Ms. Suggs has studied with Jesse L. Suggs, Jr., Elaine Campbell, Ara Gregorian and Fritz Gearhart (East Carolina University), and Dr. Rachel Huang at the University of North Carolina at Greensboro.
As a public school teacher, Ms. Suggs has taught in several areas in music including Orchestra, Guitar, Elementary Band, and Chorus. She is certified in Suzuki Books 1-10. Currently, Ms. Suggs is the Artistic Director and instructor of the Wake Forest Community Youth Orchestra. Prior to working with Wake Forest Community Youth Orchestra, she has served as a strings coach for the Raleigh Children's Orchestra in Raleigh, North Carolina, and as a conductor and teacher with Kidznotes organization.
As a musician, Ms. Suggs has performed as an orchestral musician and/or soloist in various states in the United States and abroad, including Prague/Czech Republic, Australia, and Singapore. She is a member of the Durham Symphony and has previous membership in the Raleigh Symphony, the North Carolina Film Orchestra, and the Carolina Cool Jazz Orchestra (South Carolina). She has also performed with Gateways Music Festival in the first few years of its inception in North Carolina. With an early interest in exploring different music in college at East Carolina University, Ms. Suggs played in the University Symphony, String Chamber Ensembles, small jazz combos, and the University Jazz Ensemble.
Ms. Suggs is also involved in freelance music performances at church services/cantatas, weddings, receptions, etc. She is the founder of Ensembles on Cue which provides music services at events.
Ms. Suggs is currently a participant in the Connected Arts Network Project. She has served as the District 3 President of the North Carolina Music Educators Association.
Alice Tsui (pronounced TSOY) is an Asian American/Chinese American pianist, GRAMMY-nominated music educator, scholar, activist, dog mom, and lifelong Brooklyn, New Yorker! Alice is the Founding Music Teacher and Arts Coordinator at PS 532 New Bridges Elementary, an arts-integrated public elementary school in Crown Heights, Brooklyn. She graduated from New York University with a Bachelor of Music in Piano Performance and a Master of Arts in Music Education, and is currently a doctoral candidate (ABD) in music education at Boston University. As a product of the NYC public school system, Alice is passionate about decolonizing, ABAR (anti-bias, anti-racist), abolitionist public music education and empowering the individual and collective voices of youth through music as expression. Learn more about Alice at her website and connect with her on Instagram.
Did this blog spur new ideas for your music program? Share them on Amplify! Interested in reprinting this article? Please review the reprint guidelines.
The National Association for Music Education (NAfME) provides a number of forums for the sharing of information and opinion, including blogs and postings on our website, articles and columns in our magazines and journals, and postings to our Amplify member portal. Unless specifically noted, the views expressed in these media do not necessarily represent the policy or views of the Association, its officers, or its employees.
Published Date
October 17, 2023
Category
Culturally Relevant Teaching

Repertoire

Social Emotional Learning
Copyright
October 17, 2023. © National Association for Music Education (NAfME.org)