Music Education and Social-Emotional Learning
The Heart of Teaching Music
 By NAfME National Conference Presenter Scott N. Edgar, Ph.D.
It's Monday morning, and your students come into your room—some excited, some tired, some anxious, some relieved. Their faces tell the stories of everything that has happened to them before they see you. There is Tom who is worried about where the next meal will come from; Sara who is worried about the fight her parents had last night; Alex who is struggling with body image; and, Kara, who is concerned about how she will get into the college her parents expect. These challenges are real and for your students are all they can think about as we try to teach them music. We, as music educators, can help provide skills for students to confront these challenges.
Challenges exist in ALL socioeconomic settings, at all ages, and for all people; they may be different (i.e., finding that next meal vs. getting into Juilliard), but they are all detrimental for students' success. I have been frequently asked whether the challenges facing this generation are worse than previous ones. There are certain elements that I believe may lead to this assumption; however, it really does not matter. The challenges facing today's students are real and derailing them—THEY NEED OUR HELP!
So, What Do You Want ME to Do About It? I'm Just Their Music Teacher!
These situations are a reality and will resonate with many teachers. Addressing these situations sounds like it belongs on the desk of the school counselor or mental health professional. The truth is your students do not trust them—they trust YOU because you are their music teacher. You have likely taught them for multiple years in their favorite subject. While we should never go beyond the role of teacher into counselor or therapist, THERE IS SOMETHING WE CAN DO TO HELP!
We do not teach music; we teach children music. Because they trust us, we are in the perfect position to help them not only encounter the accidentals in music, but to confront the accidentals in their lives with strength and skill.
Social Emotional Learning (SEL) 
SEL is a construct being implemented across the globe intended to provide students with the SKILLS to confront their challenges by being self-aware, socially-aware, and to make responsible decisions. Broad instruction often takes the form of reflection, discussion, and lecture. Students can view this as forced, formulaic, and scripted. For SEL to be most effective, it needs to be embedded in curriculum. For me, the music teacher can do this in a much more authentic way—through music.
SEL should not feel like one more thing; it is THE thing. We teach music; we teach self-discipline; we teach collaboration. SEL is in our classrooms already; our job is to make it explicit, consistent, and structured.
SEL and MUSIC 
We can help our students develop SEL skills by:
encouraging students to set their own musical goals
devising solutions for individual or group errors (instead of us always giving the answers)
navigating performance anxiety
understanding the power of music for social change
We advocate for the benefits of music education, such as leadership, self-expression, and creativity. If we truly believe this, then this can be accomplished by teaching students to be the self- and socially-aware musicians they have the potential to be. When the awareness improves, so does the music and the community. SEL should not be viewed as something taking time from musical instruction; it can be done THROUGH musical instruction.
Simple, embedded techniques such as:
Group self-reflection of quality of performance—"Fist to five"—tell me how you did on that last performance, run, measure, etc. (Fist= terrible, Five fingers=perfect) helps students develop accurate self-assessment of their abilities.
Emotional vocabulary building—Helping students understand the emotion of music so they can articulate their own feelings beyond "fine" helps students develop their ability to accurately articulate their own emotions while finding examples in musical performance and repertoire. A poster of emotions with pictures of facial expressions would be a good addition to every classroom.
Exit slips with a SEL-based prompt—Asking students questions such as: What is one musical goal you have for this week? What are your musical strengths/challenges? How do you respond to constructive criticism?, helps students reflect, individually, their motivation and self-awareness.
Music education helps our students learn how to be dedicated, to persevere, and to work together. It is our job to help students see that these skills are not isolated to the music classroom. These are the skills they need to be successful outside of music and to confront their challenges with strength and skill. Music can be the preventative mental health our students need so they have the skills to confront the life challenges ahead of them.
For a deeper look at SEL and music see:
Join me at the 2019 NAfME National Conference as we explore how YOU can help your students be the best self- and socially-aware musicians they can be! We will discuss SEL, explore and experience musical/SEL activities,  and work on developing a musical SEL curriculum for you and your classroom!
The Social-Emotional Learning day-long learning experience led by Scott N. Edgar took place Saturday, November 9, from 9:15 AM – 3:45 PM at the 2019 NAfME National Conference. (This session was sponsored by QuaverMusic.) Proposals are being accepted through February 3 for the 2020 NAfME National Conference.
About the author: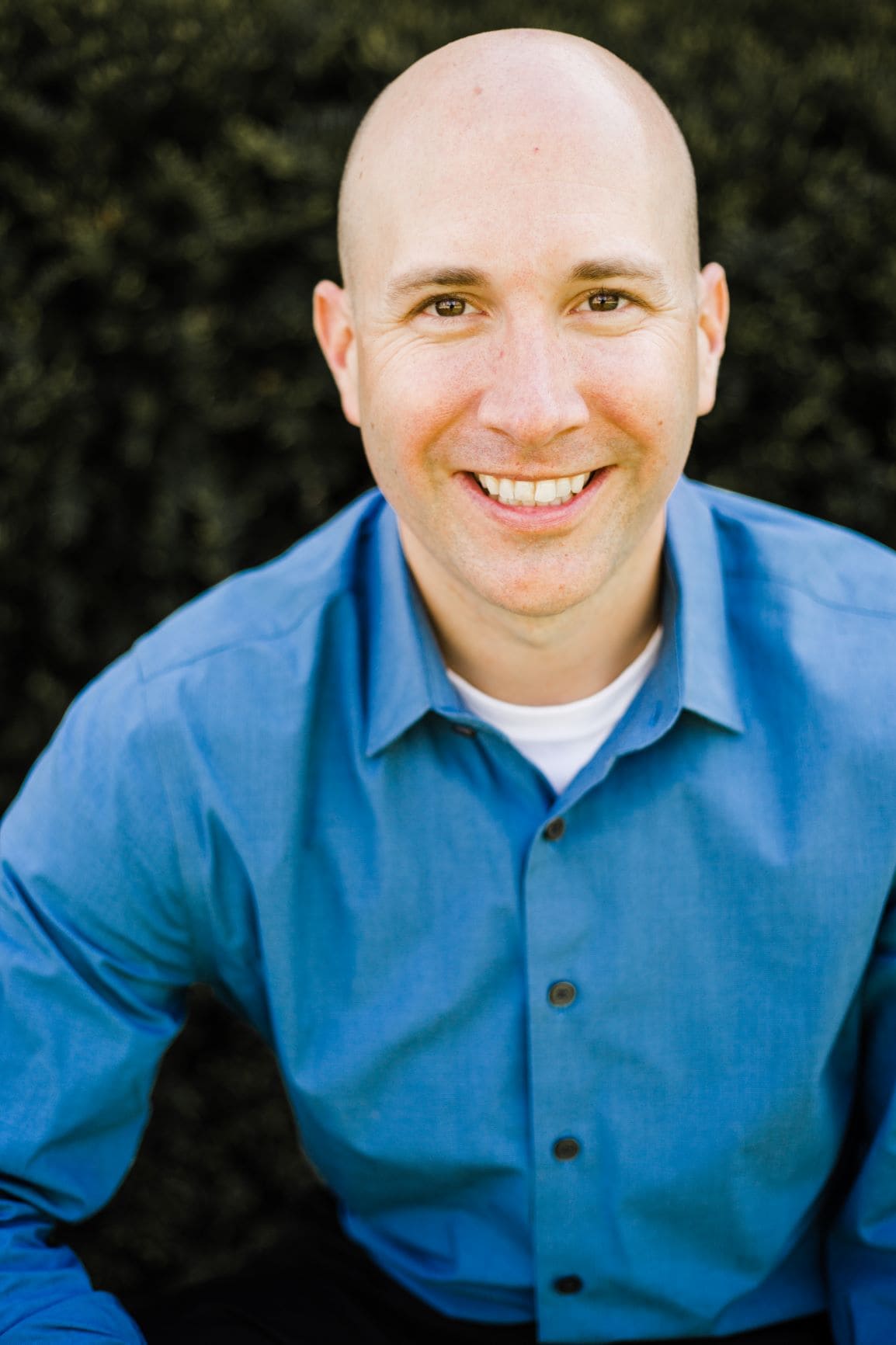 Dr. Scott N. Edgar is in his eighth year as Associate Professor of Music, Music Education Chair, and Director of Bands at Lake Forest College. He received his Doctorate of Philosophy in Music Education from the University of Michigan, his Masters degree in Education from the University of Dayton, and his Bachelor of Music in Music Education degree from Bowling Green State University. Prior to his work in higher education he taught K-12 instrumental music in Ohio and Michigan. Dr. Edgar is the author of Music Education and Social Emotional Learning: The Heart of Teaching Music and is an internationally sought-after clinician on the topic. In addition to clinics, he also teaches graduate courses on Musical Social-Emotional Learning at VanderCook College of Music. Dr. Edgar is a Conn-Selmer Educational Clinician and VH1 Save the Music Foundation Educational Consultant. Dr. Edgar is a member of the National Association for Music Education, the American Educational Research Association, the College Music Society, Phi Mu Alpha Sinfonia Music fraternity and Kappa Kappa Psi Band fraternity. He lives in Lake Villa with his wife Steph, their son Nathan, and their cats Elsa and Wolfie.
Did this article spur new ideas for your music program? Share them on Amplify! Interested in reprinting this article? Please review the reprint guidelines.
The National Association for Music Education (NAfME) provides a number of forums for the sharing of information and opinion, including blogs and postings on our website, articles and columns in our magazines and journals, and postings to our Amplify member portal. Unless specifically noted, the views expressed in these media do not necessarily represent the policy or views of the Association, its officers, or its employees.
Catherina Hurlburt, Marketing Communications Manager. September 16, 2019. © National Association for Music Education (NAfME.org)
Published Date
September 16, 2019
Copyright
September 16, 2019. © National Association for Music Education (NAfME.org)