Scary Music Part 2—The Sequel!
More Creepy, Gross, and Macabre Things Lurking in Your Music Classroom 
By NAfME Member Peter J. Perry, D.M.A.
It is October, and in the spirit of Halloween, I present some seasonally inspired aspects of what we do. The music classroom can be a scary place (especially considering some of the sounds that are made there), and our musical craft is filled with creepy, macabre, and even gross stories—all of which make it even more fascinating. This is a sequel blog to one I wrote in 2018. You can find it HERE. Together, these should hopefully be informative, possibly surprising, but at the very least be interesting to read or pass on to students and colleagues.
"Watch the Stick!"
This is a phrase that conductors exclaim countless times throughout a rehearsal. Players who do not follow these exclamations often find themselves lost or worse yet embarrassed by failing to follow this direction—but none (to my knowledge) have ever died. The Italian-born French Baroque composer, Jean-Baptiste Lully is known for many things. He was a key figure in the creation of comedy ballet, French opera, and even was the first composer to notate percussion parts. As important as Lully was to music, his death takes special note as being "unusual."
In 1687, a botched dental procedure put Louis the XIV near death, and the entire country had prepared for the worst. He, however, survived this encounter, and to celebrate a grand concert was performed for the royal court. Lully planned to perform a reworked version of his Te Deum with 300 musicians. As he was rehearsing this piece, Lully was conducting the group by beating time on the floor with a tall, ornamented staff—this was the precursor to the modern conducting baton (staff in French). At one point, Lully missed and mistakenly struck the top of his foot. The wound caused by the staff got inflamed and later became gangrenous. Since this was before the time of antibiotics the only solution for this medical problem was to amputate the toe. Lully refused and died of gangrene on March 22, 1687 (Sack, 2019). It can be said, however, that he literally died from "not watching the baton."
The Phantoms of the Opera 
Cincinnati's music hall is home to the world-famous Cincinnati Orchestra, Cincinnati Opera, and Cincinnati Pops, but it is also world-famous for its other residents—ghosts. Longtime employees of the music hall testify to the presence of apparitions. The late Erich Kunzel, former music director of the Pops, stated the spirits were most definitely there in the hall. "They are definitely in this building, some sort of spirits. If anybody thinks I'm nuts, come here at 3:00 in the morning, 4:00 in the morning" (Is Music Hall Haunted?, 2021). More "other-worldly" experiences are described on the Friends of the Music Hall webpage.
One of our employees came down here one day during our season when we were dark, and he brought his little three-year old son Charlie with him. They went out on stage and Charlie was enjoying pretending like he was performing, and all of a sudden he looked over and said, "Daddy, who's that man in the box?" That was (then Cincinnati Symphony Orchestra Music Director) Jesús López-Cobos' box, which is box 9, and his father Tom said, "There's nobody in the box, Charlie." "Yes there is. He's waving at me right now." And so with that, they packed up and left very quickly. (Is Music Hall Haunted?, 2021)
To read more ghostly accounts check HERE.
The source of the paranormal activity seems to come from the fact that the hall is built on old Potter's field a site of a mass grave. The number of remains was so extensive, that "…when the canal was cut through this soil, enriched with human remains and sown with human bones, about a hundred skeletons had to be removed and committed to the already overcrowded Place of Nameless Graves now covered by the buildings" (Hand, 2015). Additionally, there was yet a grizzlier reason for body parts on old Potter's field. In 1838, the steamboat Moselle exploded. The force of the explosion was so strong that the body parts rained on Cincinnati and were later buried on the grounds where the hall stands now (Hand, 2015). This makes the land that the Cincinnati Music Hall is built upon ripe for paranormal activity and a haven for ghosts—if you believe in that sort of thing.
Legend of the "Rubber Man"
The violinist and composer Niccolò Paganini was known for his legendary virtuosity and skill on the violin. So much so, the myth that he had sold his soul to the devil to acquire such amazing talent and become the most virtuosic violinist in history was perpetuated. He was a child prodigy and skills on the instrument were noticed at age 13. He was passed on to the great violin teachers in Italy who would find there was nothing else they could teach him (Roberts, 2019). By age 15 he was already solo touring, showcasing his amazing skill (Editors, 2020). He was one of the first violin soloists of his time to perform pieces by memory. It was rumored he could perform 12 notes per second. He had exceptionally long fingers and could cover three octaves across four strings in a hand span (Roberts, 2019).
These performances and the myths they propagated most definitely built Paganini's legend. While his contribution to violin performance, technique, and pedagogy are clear, the man himself was interesting and his body makeup was very much part of what helped him be so virtuosic. Part of his virtuosity was due to his incredible flexible joints which were probably caused by a hereditary disease of connective tissue—either Ehlers-Danlos or Marfan syndrome (Wolf, 2001). This also allowed him to cover the three octaves. He was tall and would move thrash around during performances, earning him the nickname "rubber man." As with other famous musicians throughout history, Paganini had become an alcoholic, a gambler, and a womanizer. A rumor that fed his persona even further, suggested that he "murdered a woman, used her intestines as violin strings, and imprisoned her soul within the instrument. Women's screams were said to be heard from his violin when he performed on stage" (Roberts, 2019). As tantalizing as the myth of selling his soul to the devil to attain virtuosity, to see the real man with all his personal and physical flaws allows us to separate the man from the myth, and better understand one of history's greatest violinists.
While some of the gory details of these stories are not suitable for some classrooms, the stories themselves are great vehicles for learning about the "spooky" side of music—great as a teaching tool during a rehearsal or a "fun facts" during a musical discussion. At the very least, they get us into the Halloween spirit. Happy Halloween!
References
Editors, B. (2020, August 13). Niccolò Paganini Biography. Retrieved from The Biography.com website.
Hand, G. (2015, October 20). How Did Cincinnati's Music Hall Get So Haunted? Retrieved from Cincinnati Magazine.
Is Music Hall Haunted? (2021). Retrieved from Friends of Music Hall.
Roberts, M. S. (2019, February 1). Niccolò Paganini was such a gifted violinist, people thought he sold his soul to the devil. Retrieved from Classic FM.
Sack, H. (2019, January 8). The Inglourious Death of Jean-Baptiste Lully, Composer. Retrieved from The SciHi Blog.
Wolf, P. (2001). Creativity and chronic disease Niccolò Paganini (1782-1840). Western Journal of Medicine, 354. Retrieved from Western Journal of Medicine.
About the author:
Peter Perry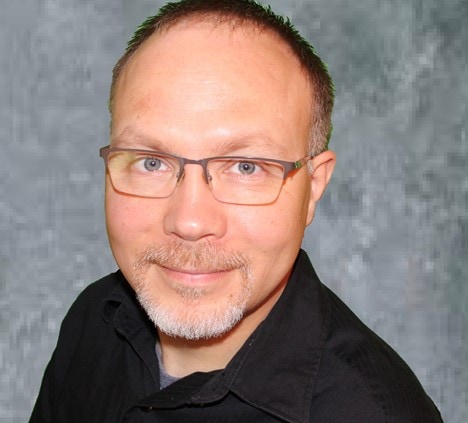 is a lifelong Maryland resident and has traveled the world teaching and performing music. A NAfME member, he is currently in his twenty-sixth consecutive year as Instrumental Music Director at Richard Montgomery High School in Rockville, Maryland. Here he conducts the: Chamber Orchestra, Concert Orchestra, Pit Orchestra, Symphonic Band, Jazz Ensemble, Concert Band, and Marching Band. These ensembles consistently receive critical acclaim on local, state, and national levels.
Dr. Perry is a strong advocate for music technology usage in the large ensemble. His doctoral dissertation, "The Effect of Flexible-Practice Computer-Assisted Instruction and Cognitive Style on the Development of Music Performance Skills in High School Instrumental Students," focused on how the practice software, SmartMusic™, and the cognitive styles of field dependence and field independence affect musical performance skill development. His book, Technology Tips for Ensemble Teachers, published by Oxford University Press, is the first text to specifically outline technology use and instructional strategies using technology in the large Ensemble.
He holds a Doctor of Musical Arts degree in Music Education from Shenandoah Conservatory, as well as a Master of Music Degree in Music Education-Instrumental Conducting Concentration, and a Bachelor of Science Degree-Instrumental Music Education, both from the University of Maryland. While at the University of Maryland, Dr. Perry was awarded the prestigious Creative and Performing Arts Scholarship in Music.
In 2006, Dr. Perry received a Japan Fulbright fellowship and participated in the Japan Fulbright Memorial Fund Teacher Program. In 2009, Dr. Perry received the Presidential Scholar Teacher Award. In 2019, he received the Brent Cannon Music Education Alumni Achievement Award from Kappa Kappa Psi, recognizing outstanding contributions to secondary music education. In October 2019, he took a group of student musicians to Yilan, Taiwan to perform in the Yilan International Arts Festival, representing the United States (the third American ensemble in the festival's history). He is an active guest conductor, clinician, adjudicator, lecturer, author, composer, and performer.
Follow Dr. Perry on Twitter: @peterperry101 or at www.peterperrymusic.net.
Did this blog spur new ideas for your music program? Share them on Amplify! Interested in reprinting this article? Please review the reprint guidelines.
The National Association for Music Education (NAfME) provides a number of forums for the sharing of information and opinion, including blogs and postings on our website, articles and columns in our magazines and journals, and postings to our Amplify member portal. Unless specifically noted, the views expressed in these media do not necessarily represent the policy or views of the Association, its officers, or its employees.
October 7, 2021. © National Association for Music Education (NAfME.org)
Published Date
October 7, 2021
Copyright
October 7, 2021. © National Association for Music Education (NAfME.org)