Six Renowned Conductors to Lead the 2022 NAfME All-National Honor Ensembles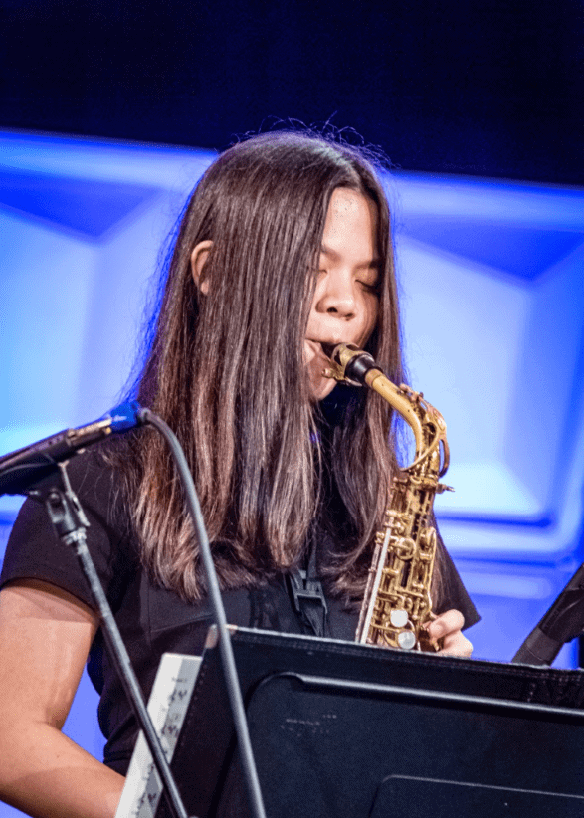 For Immediate Release
Media Contact:
Kristen Rencher
571-323-5898
KristenR@nafme.org
Six Renowned Conductors to Lead
the 2022 NAfME All-National Honor Ensembles
The Nation's Top High School Musicians to Perform in Six Ensembles
in National Harbor, MD, on Nov. 3–6
RESTON, VA. (May 16, 2022) – This year, six award-winning conductors will lead the National Association for Music Education's (NAfME) premier All-National Honor Ensembles (ANHE) in National Harbor, Maryland. NAfME is pleased to announce the return of both the Modern Band and Guitar Ensembles to the ANHE program.
The nation's top high school musicians will audition for the opportunity to rehearse and perform in a one-of-a-kind national music honors program. The students must first compete at their local, district, and state level to become eligible for this distinguished honor. On November 3–6, these exceptional musicians will gather at Gaylord National Resort & Convention Center in National Harbor, Maryland, to showcase their expert musicianship and perform a gala concert celebrating music education and the arts.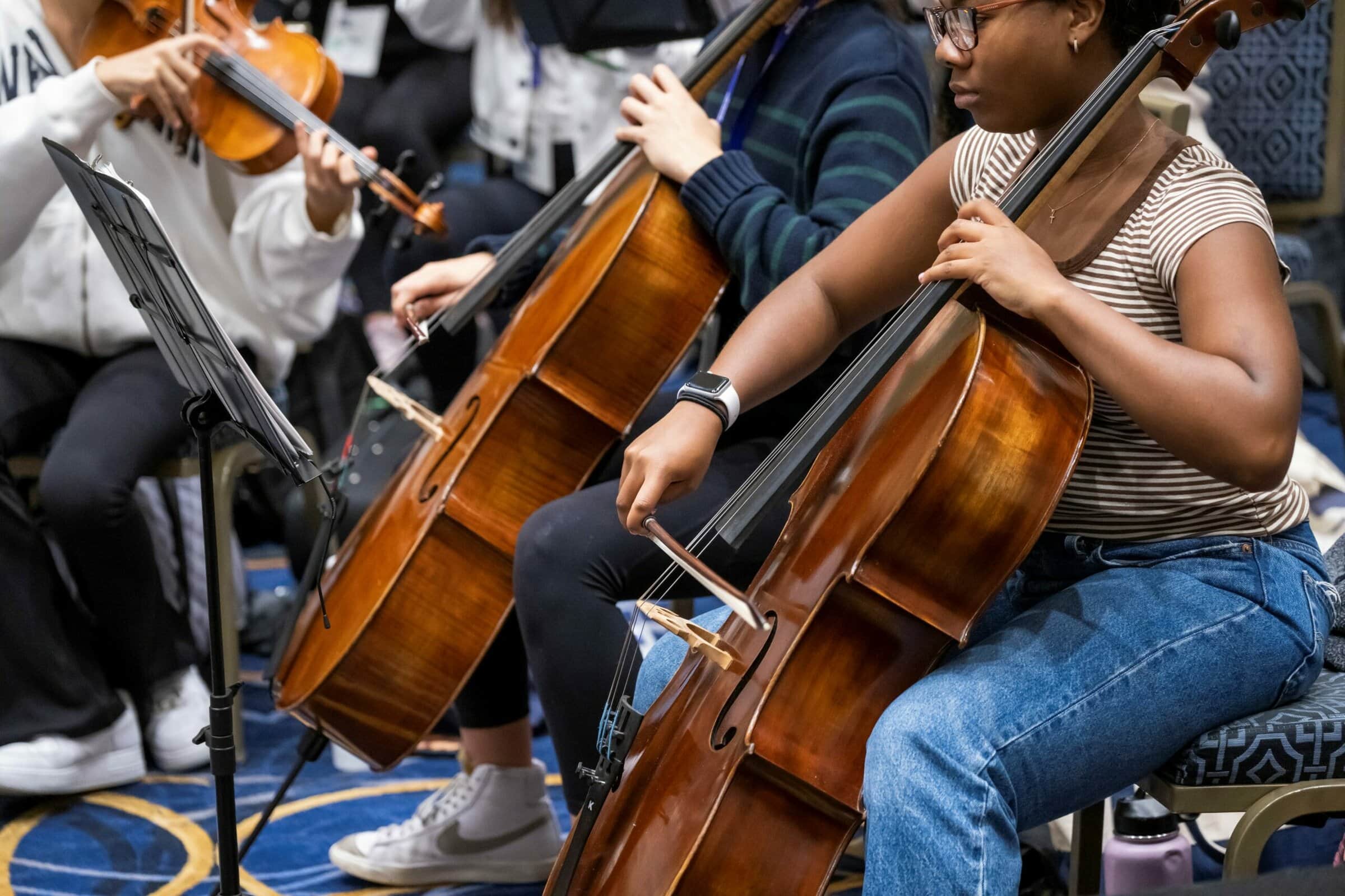 The All-National Honor Ensembles consist of a concert band, symphony orchestra, mixed choir, jazz ensemble, guitar ensemble, and modern band ensemble, now in its fourth year. The concert band and symphony orchestra will each have approximately 120 instrumentalists, the jazz ensemble approximately 20 instrumentalists, the mixed choir approximately 240 vocalists, the guitar ensemble approximately 60 guitarists, and the modern band ensemble approximately 20 musicians. Eligible students have qualified for their state-level honor ensemble program and competed against top students for a spot in these national honor ensembles. As many states do not have an All-State Guitar Ensemble, students who participate in their school's guitar ensemble program are permitted to apply for the All-National Guitar Ensemble. Similarly, as many schools do not have modern band ensembles, students are permitted to apply for All-National Modern Band if they are sponsored by a NAfME member and participate in a school-sponsored ensemble. The audition deadline is May 27, 2022, at 11:59 PM Eastern time.
Ensemble members will perform under the direction of six of the most prominent conductors in the United States.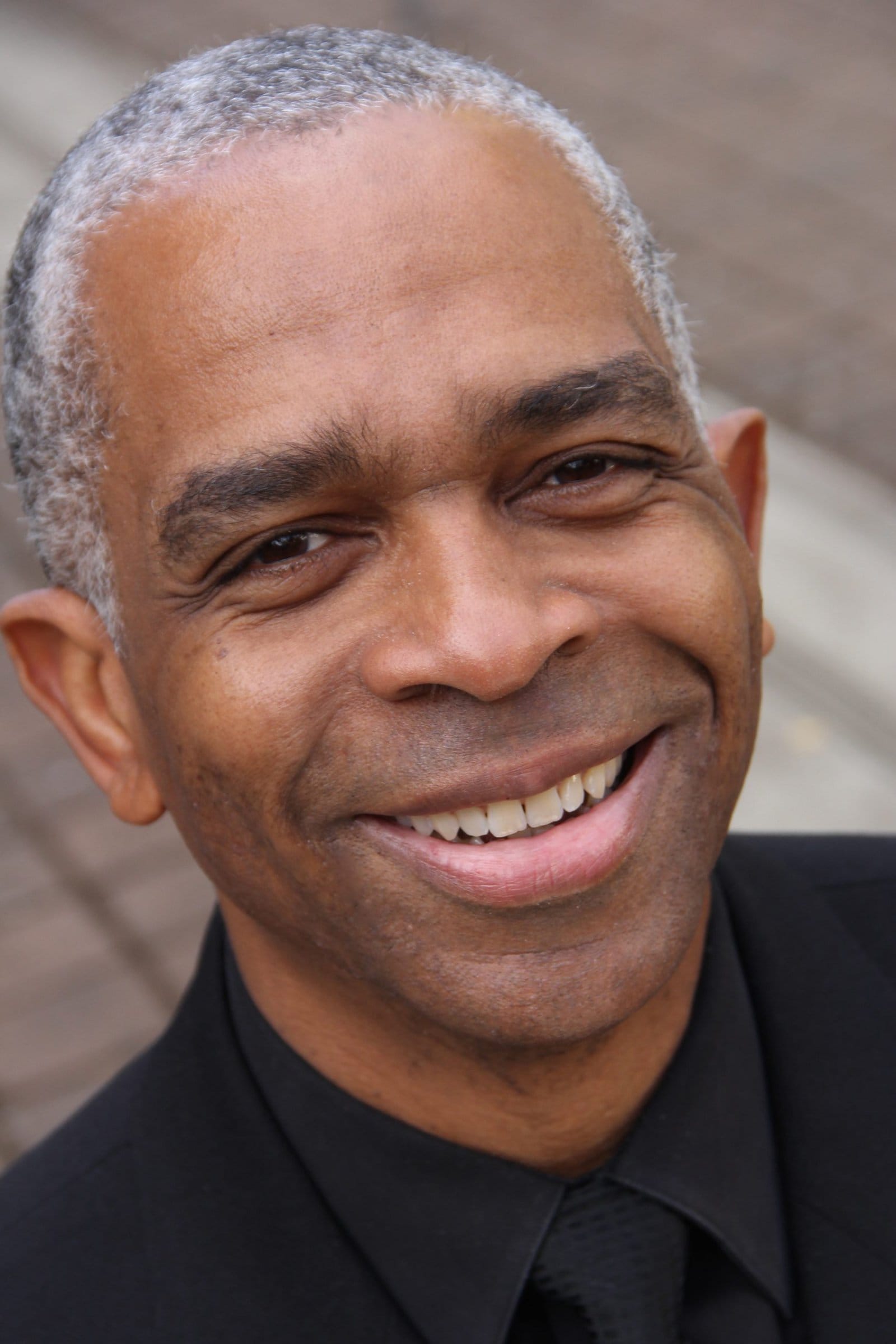 Rodney Dorsey, Professor of Music and Chair of the Band Department at the Indiana University Jacobs School of Music, will lead the 2022 All-National Concert Band. Dorsey is the conductor of the internationally recognized Indiana Wind Ensemble and guides all aspects of the graduate wind conducting program. Past positions have included Director of Bands at the University of Oregon, Associate Director of Bands at the University of Michigan, Associate Professor of Music at DePaul University, and Director of Athletic Bands at Northwestern University's Bienen School of Music. Dorsey also taught public school for eight years in Florida and Georgia. He is an active guest conductor having led intercollegiate, all-state, and regional honors bands around the country. International engagements include Hungary, Canada, and Bulgaria. An active advocate for the composition of new wind repertoire, Dorsey has been involved in a number of commissioning projects that include the following composers; Andrea Reinkemeyer, Steven Mackey, D. J. Sparr, Anthony Barfield, Stacy Garrop, Andrew Rindfleisch, and John Mackey. Read more about Rodney Dorsey.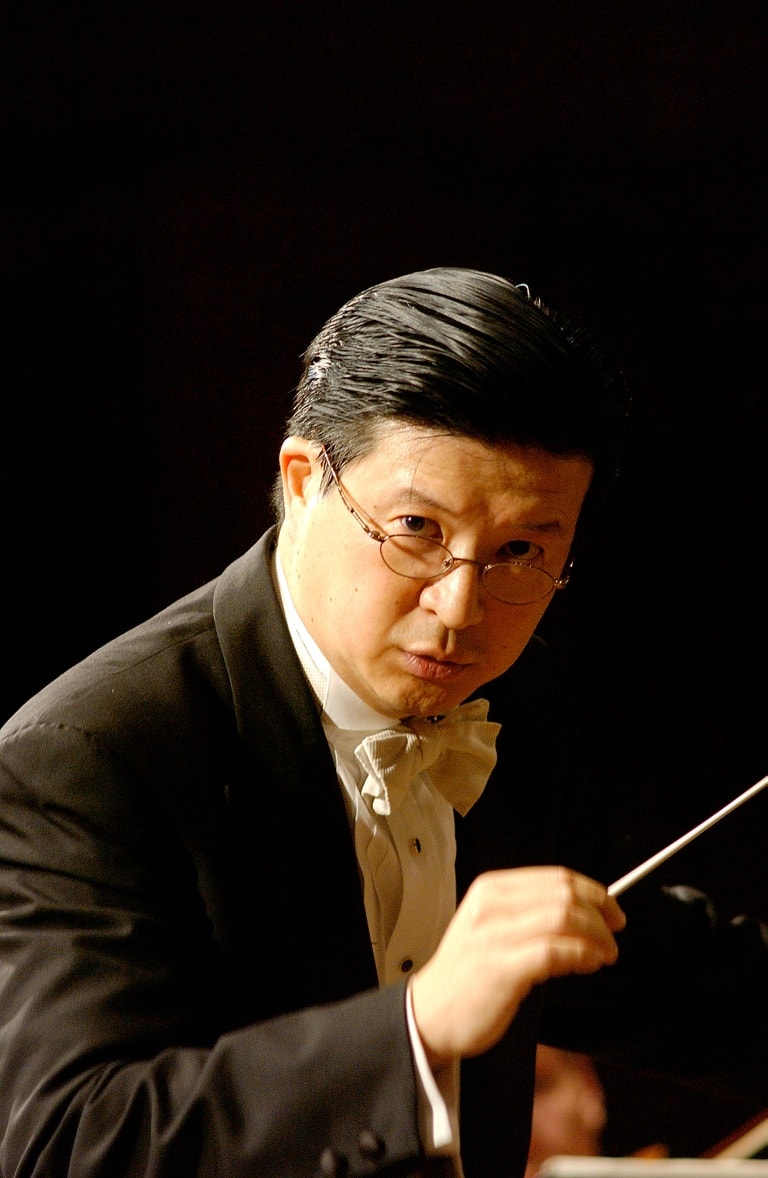 Nobuyoshi Yasuda, Director of Orchestra and Professor of Violin at the University of Wisconsin-Eau Claire and Music Director of the Chippewa Valley Symphony, will lead the 2022 All-National Symphony Orchestra. He guest conducted orchestras such as the Muncie Symphony Orchestra, the Fort Wayne Philharmonic, La Crosse Symphony, and the St. Paul Chamber Orchestra. Mr. Yasuda made his international conducting debut in Germany with Das Philharmonie Orchester des NDR-Hannover in May 2003. And in March 2004, he made his Japanese debut with the Osaka Philharmonic. Yasuda's contagious enthusiasm and dedication to education has made him an icon of music in Eau Claire and surrounding communities. His expertise and joyful approach to music that allows him to work successfully with the musicians of the Chippewa Valley Symphony, Grand Teton Music Festival, and St. Paul Chamber Orchestra has allowed him to reach out to aspiring young musicians as well. Read more about Nobuyoshi Yasuda.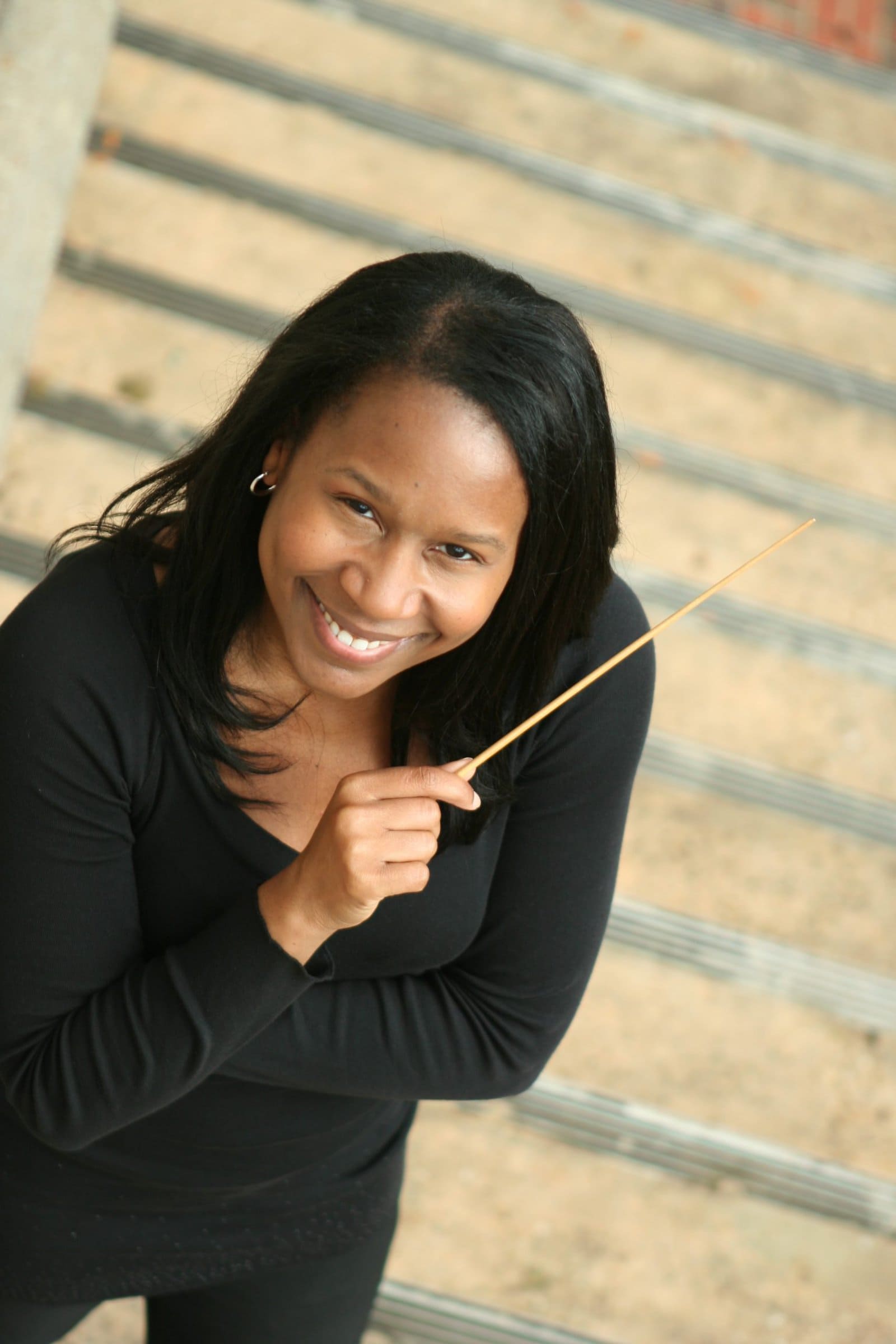 Frances Fonza is the Director of Worship and Arts at Mt. Ennon Baptist Church in Clinton, Maryland, and is on faculty at Stephen F. Austin State University where she teaches undergraduate and graduate courses in music education. She will lead the 2022 All-National Mixed Choir. Dr. Fonza taught choral music at the middle school and high school levels in Kentucky and was the choir director and sight singing teacher at the Duke Ellington School of the Arts in Washington, DC. Additionally, Dr. Fonza served as Assistant Professor of Music Education and Director of Choral Activities at Wittenberg University in Springfield, Ohio. Her responsibilities included teaching music education courses, aural skills, choral conducting, supervising music education interns, and directing the Wittenberg choirs. Choirs under her direction have participated in state, regional, and national music festivals. A frequent guest conductor, she has conducted all state, honor, public school, and church choirs. Read more about Frances Fonza.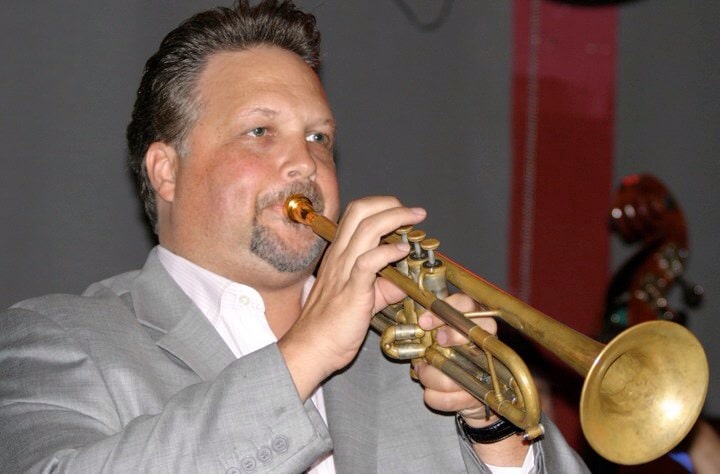 Todd Stoll will lead the 2022 All-National Jazz Ensemble. Stoll has taught young musicians at every level, from elementary school through college. His impact on public music education can be seen in his legacy at central Ohio's Westerville City Schools, where he served for 18 years as music teacher and for 10 years as music curriculum coordinator. He has also served as Ohio's president of the International Association of Jazz Educators and the inaugural chair of jazz events for the Ohio Music Education Association. In 2011, Stoll became the Vice President of Education at Jazz at Lincoln Center (JALC) in New York City, which continues to afford him the opportunity to bring jazz education programs to thousands of people of all ages and socioeconomic levels. Since he joined the organization, JALC has produced more than 10,000 education events in the United States and around the world. Stoll holds a Master of Music degree from the University of Cincinnati College-Conservatory of Music and a Bachelor of Music degree from Miami University. He currently serves on the boards of the Jazz Education Network where he is President; the New York City chapter of Most Valuable Kids; and the NAfME Music Education Policy Roundtable. Read more about Todd Stoll.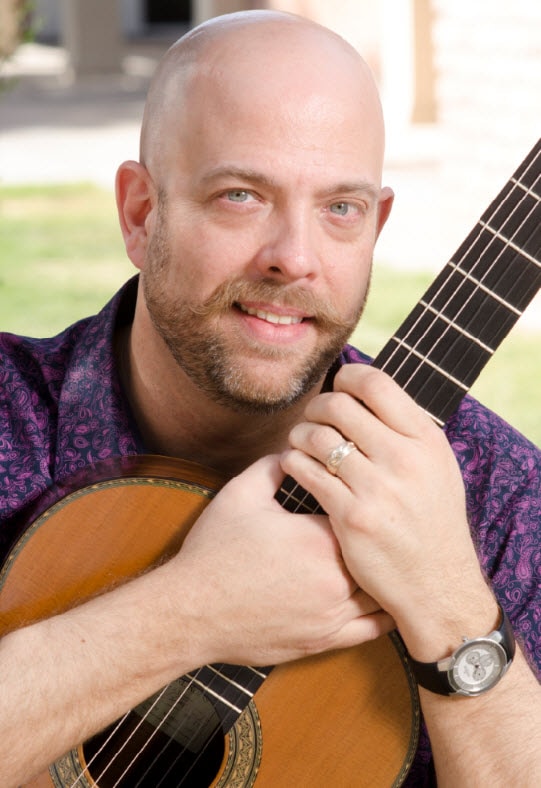 Chuck Hulihan, Conductor of the Glendale Guitar Orchestra at Glendale Community College (GCC), will lead the 2022 All-National Guitar Ensemble. Chuck is one of the most active and sought-after conductors for guitar ensembles in the US, including recent performances with Florida, Virginia, New Mexico, and Nevada All-State Guitar Ensembles. His work is highlighted by collaborations with composers whom have written new works for guitar ensemble including Andrew York, Mark Houghton, Rex Willis, Jan Bartlema, Adrian Andrei, Frank Wallace, Vito Nicola Paradiso, Taiwo Adegoke, Francisco Munoz, and Aramis Silvereke. He is the Education Director for the Guitar Foundation of America, where he also directs the Guitar Orchestras and Youth Guitar Summit at the yearly International Convention and Competitions. Currently, Chuck is Guitar Chair for the Arizona Music Educators Association. Read more about Chuck Hulihan.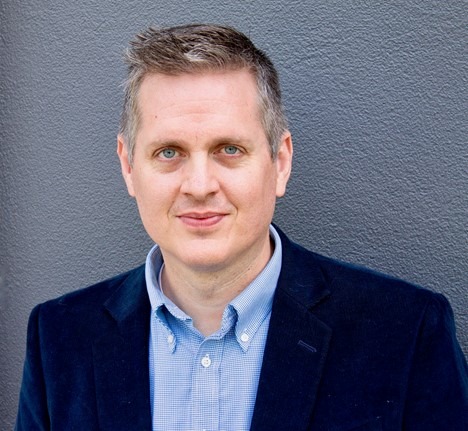 Bryan Powell is an Assistant Professor of Music Education and Music Technology at Montclair State University where he teaches classes in music education, music technology, popular music, and directs the Montclair State University popular music ensemble. Powell will lead the 2022 All-National Honor Modern Band. Bryan is also the Director of Higher Education for the non-profit organization Little Kids Rock. Prior to joining Montclair State, Bryan worked as the Director of Programs for Amp Up NYC, a partnership between Berklee College of Music and Little Kids Rock. Bryan is the Executive Director of the Association for Popular Music Education, an organization dedicated to promoting and advancing popular music at all levels of education. Dr. Powell is the immediate Past-Chair for the National Association for Music Education's Special Research Interest Group for Popular Music Education, and is a current member of the International Society for Music Education's Committee for the Popular Music Education Special Interest Group. Bryan is an in-demand clinician, having delivered modern band and popular music workshops at over 50 colleges and universities across the globe, as has presented at over 100 music education conferences.
Read more about the NAfME 2022 All-National Honor Ensembles, guest conductor biographies, and how students may audition by visiting: nafme.org/ANHE and follow #ANHE2022.
###
National Association for Music Education, among the world's largest arts education organizations, is the only association that addresses all aspects of music education. NAfME advocates at the local, state, and national levels; provides resources for teachers, parents, and administrators; hosts professional development events; and offers a variety of opportunities for students and teachers. The Association has supported music educators at all teaching levels for more than a century. With more than 50,000 members teaching millions of students nationwide, the organization is the national voice for music education in the United States.
Jazz at Lincoln Center The mission of Jazz at Lincoln Center is to entertain, enrich and expand a global community for Jazz through performance, education and advocacy. We believe Jazz is a metaphor for Democracy. Because jazz is improvisational, it celebrates personal freedom and encourages individual expression. Because jazz is swinging, it dedicates that freedom to finding and maintaining common ground with others. Because jazz is rooted in the blues, it inspires us to face adversity with persistent optimism.
Little Kids Rock transforms lives by restoring, expanding, and innovating music education in our schools. Our network of thousands of K–12 teachers across 45 states leads a national movement that brings innovative and inclusive music education to students. Using genres including rock, pop, Latin, and rap, the Little Kids Rock program empowers teachers to build music programs as diverse as the kids they serve. Students see themselves reflected in their classes, which strengthens their connection to their school, their peers, and their community. Little Kids Rock also donates necessary instruments and curriculum, meeting a key need of many school music programs. The world of music expands through innovation. Little Kids Rock ensures that music education does as well. More than 500,000 kids currently participate in Little Kids Rock programs nationwide. Since 2002, the organization has reached more than 1,000,000 students with highly inclusive and culturally relevant music education.
Follow NAfME on Twitter (twitter.com/nafme) and on Facebook (facebook.com/nafme).
Published Date
May 16, 2022
Copyright
May 16, 2022. © National Association for Music Education (NAfME.org)