Soundtrap Is Here to Support You 
Jingle-Makers, Songwriting Workshops, and More
By Serena Robinett, sponsored by NAfME Corporate Member Soundtrap
When you are using an education technology product, it can be challenging to get the support and training you need. Finding resources that support all your students within your lesson is difficult, especially when there is so much content available on the internet! Why not streamline things a bit? By using Soundtrap, you'll have access to the Soundtrap EDU portal with lesson plans, 200+ teacher snapshot ideas for ALL subjects, user stories, free online learning events . . . the list goes on! The Soundtrap EDU Portal has every aspect of your Soundtrap journey covered: onboarding to curriculum planning to support tutorials.
The EDU Portal has easy-to-use tabs and opens with the Journal, a space to find success stories and inspiration. Teachers from all over the world share their best practices, lessons, and student work. Some of my favorites include How LAUSD Students Became Jingle-Makers and More and Songwriting Workshops in Ottawa Schools Inspire Student Activism. 
Once you've seen what your students can do with Soundtrap in the Journal, we recommend exploring our Events tab. Come learn with the incredible Education Specialist team! We offer a wide variety of learning events every month, including mic checks to pop in and ask questions in real-time. We also have timely webinars about topics like Virtual Ensembles or advanced music-making with Soundtrap. The best monthly event is our Heart-to-Heart where educators share inspiration and student work in a supportive community space. If you are Zoomed out or prefer to learn asynchronously, the Soundtrap Certified Educator course is also a valuable learning space.
The Resources section is separated by role: teacher, student, and administrator. The teacher resources include pre-made lesson plans, which you can filter by subject or age. Our idea boards focus on topics such as music education, SEL, and culturally responsive teaching. We also provide onboarding resources, tutorial pages, and a direct link to our Facebook group. The community is an incredible Professional Learning Community. The student resources section houses our FREE Student Course for students to become Soundtrap pros! Administrator resources include onboarding, rostering guides, the pricing page, and a catalog of all the professional development the Soundtrap team offers.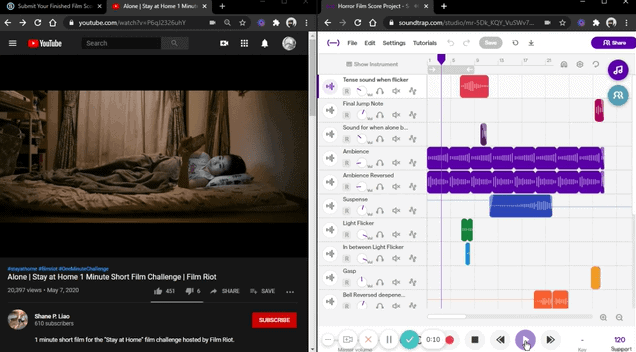 The Podcast tab shows our podcast series, "Education Today," as well as our newest series: RecordEd Arts. RecordEd Arts, a Spotify Original podcast series presented by Soundtrap, covers the vast landscape of the recording arts in education. Episodes feature stories from current classrooms where the recording arts play an important role in core content learning, identity formation, healing, and culturally sustaining teaching practices. The series is meant to offer lessons for educators on the incorporation of the recording arts into their work.
Lastly, is the Soundtrap Summits tab—FREE online learning events that feature incredible speakers with practical ideas. The Summit helps educators learn how to empower their students and, in turn, helps to create the future world we envision.
All educators deserve high-quality resources and ongoing support—you are shaping and molding the future of our world! The Soundtrap team is always here to collaborate with you in your teaching and learning journey. Our goal is that the Soundtrap EDU portal sustains you as you implement Soundtrap into your classroom, school, or district. 
About the author: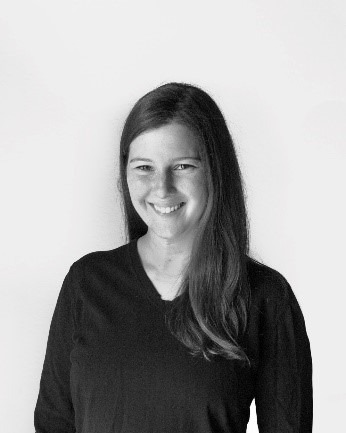 Serena Robinett was an educator for New York City DOE before she became an Education Specialist at Soundtrap. She was the Instrument Music Director at a middle school in Queens where her students learned music literacy, music history and participated in various ensembles like modern rock band, symphonic orchestra, and digital music. Serena then taught technology at a K-8 school in Harlem for two years. Her students learned to use technological applications to share their voices and knowledge. They also learned to be digital citizens and computational thinkers. Serena is focused on the importance of cultivating and sharing student voices, building trusting relationships, and creating a culturally responsive classroom. 
Did this blog spur new ideas for your music program? Share them on Amplify! Interested in reprinting this article? Please review the reprint guidelines.
The National Association for Music Education (NAfME) provides a number of forums for the sharing of information and opinion, including blogs and postings on our website, articles and columns in our magazines and journals, and postings to our Amplify member portal. Unless specifically noted, the views expressed in these media do not necessarily represent the policy or views of the Association, its officers, or its employees.
October 12, 2021. © National Association for Music Education (NAfME.org)
Published Date
October 12, 2021
Copyright
October 12, 2021. © National Association for Music Education (NAfME.org)