Step-By-Step Songbook: Connecting Students' Home and School Musical Experiences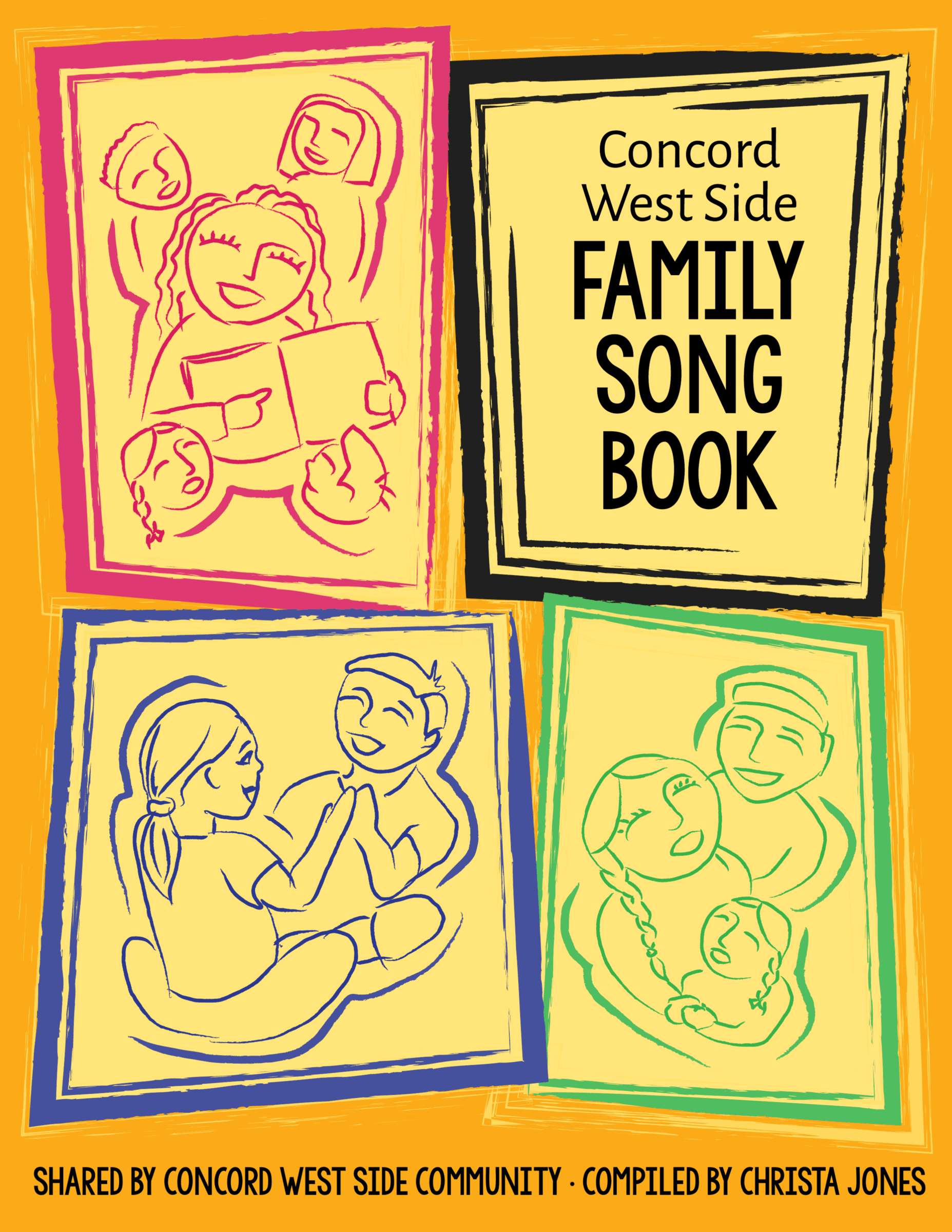 Step-By-Step Songbook: 
Connecting Students' Home and School Musical Experiences
By NAfME Member Christa Jones
Christa Jones presented on "Student Voices: Celebrating Your School's Music and Culture" during the NAfME 2021 PreK–12 Learning Collaborative in February 2021.
In the 2018–19 school year, I invited my students to participate in a folk song collection. These songs were compiled into a songbook and are now featured in the school general music curriculum to celebrate the diverse backgrounds and musical traditions of the school families.
I wanted to increase the cultural relevance of my music curriculum so my students could better connect the musical skills and concepts they learned at school with the music they knew from home. My elementary school has a high percentage of English Language Learners from many different cultural backgrounds. 
While it was a significant undertaking, compiling a folk song collection from the very families of students I taught on a daily basis transformed my music curriculum, increased family involvement in my students' music education, and was a meaningful way for the whole school to celebrate our students' diverse backgrounds. The finished songbook contains 74 songs in six languages, representing 17 different countries.
I'd love to share some of the lessons I learned from this project and some ways you might be able to conduct a similar project.
Connecting Home and School Musical Experiences
Students and music educators alike benefit from a culturally responsive classroom environment that affirms students' backgrounds and links students' home and school communities. According to Gay (2000), multicultural content is needed within the school curriculum to improve the academic achievement of ethnic minority students. Teachers are encouraged to utilize a variety of curricular sources, including those from outside the formal curriculum provided within the school setting. By understanding that students are members of many diverse backgrounds, teachers are more readily able to choose resources and strategies relevant to their students, thus bridging the gap between home and school knowledge and experiences.
Music educators may need to conduct their own fieldwork to better understand the children, families, and cultures they serve and to provide a culturally responsive music education. When conducted appropriately and respectfully, a folk song collection within a school setting can be one effective method of connecting students' home and school musical cultures.
Step-by-Step Songbook: Tips and Considerations
What is your end goal? 
If you choose to do a folk song collection with your students, what do you plan to do with the songs after the project is over? How will you communicate your intent with the families and respect each family culture?
Consider the scope of your project. Does the whole school sound like an overwhelming project? Consider limiting it to one grade level. 
Launching the project: Communicating with students and parents
Describe the project to your students during class time.
Tell a story to spark inspiration for your students. "My grandma was the first person who taught me music. When I was a kid, she spent time with me and taught me songs like 'Twinkle Little Star' and 'The Wheels on the Bus.' Those songs are so special to me because of the memories I have with her. Maybe your family has a song you sing together at home?"
Send an information letter home with students. Utilize any digital communication methods you have available. 
How can families share songs with you? 
A few options: In-person interview, Google Form, paper interview packet, or a video recording on Flipgrid or SeeSaw.
Potential interview questions
What is your student's name? Who is your student's teacher? 
What is the name of your song? 
How did you learn this song? Who taught it? When/where did you learn it?
What are the words to this song? 
Why is this song important to your family?
Is there a game, dance, or hand clap that goes with this song?
How would you like your student and family name displayed in the project? (If you are sharing/publishing, provide the opportunity for anonymity.)
If you wish to share/teach the songs you are collecting, be clear in your intentions with the person sharing their musical story. If they do not want you to share their song beyond the interview, respect those wishes. 
Additional considerations
Ensure that all students feel welcome to participate. Also, consider making the project optional. Not all families will want to participate, nor should they be expected to. As an alternative assignment, perhaps students could tell you about a meaningful song they learned in music class.
Your families are offering you a gift. Approach all communication from a place of gratitude for those who share their musical cultures with you. Say thank you at every opportunity. 
Communicate how you intend to use the songs. Do you have permission to use these songs in your classroom? Do you have permission to share these songs with other teachers? 
Translating lyrics 
Who can you work with to translate lyrics? A school employee, friend, college student, community member…? How will this person be compensated?
What's next?
Perform songs for families—Consider an "informance" setting, where you share the process with your school community.
Invite students and parents to speak about or perform their songs. 
Use material to create lessons for your classroom.
Share with your community.
Post a digital copy of the final product on your school's website, or print physical copies to share with your students.
Reminder: Consider what appropriate use of these songs might look like. Do you have permission from those who participated to teach these songs outside of school? Please be respectful of the cultures and communities that are represented within your school population. 
A folk song collection right in the heart of your school can be a beautiful way to celebrate the unique culture in which you live and work. This project has the potential to be a huge undertaking, but the scope of your song collection project can be as large or as small as you choose. Consider starting with one grade level and see what you learn! Enjoy the process, and enjoy the new connections you make with your school community. 
Resources:
Digital songbook with 74 songs, games, and fingerplays from around the world: The Concord West Side Family Songbook.
References:
Abril, C. R. (2003). No hablo Inglés: Breaking the language barrier in music instruction. Music Educators Journal, 89(5), 38–43. doi:10.2307/3399918 
Abril, C. R. (2013). Toward a more culturally responsive general music classroom. General Music Today, 27(1), 6–11. doi:10.1177/1048371313478946
Banks, J. A. (2009). Teaching strategies for ethnic studies. Boston, MA: Pearson/Allyn & Bacon.
Bartis, P. (2002). Folklife and fieldwork: An introduction to field techniques. Retrieved July 18, 2019, from https://www.loc.gov/folklife/fieldwork/pdf/fieldwkComplete.pdf
Bartolome, S. J. (2015). Do-it-yourself world music curriculum. General Music Today, 29(1), 32–33. doi:10.1177/1048371315594410
Campbell, P. S. (1991). Lessons from the world: A cross-cultural guide to music teaching and learning. New York, NY: Schirmer.
Campbell, P. S. (1992). Cultural consciousness in teaching general music. Music Educators Journal, 78(9), 30–36. doi:10.2307/3398427
Gay, G. (2000). Culturally responsive teaching: Theory, research, and practice. New York, NY: Teachers College Press.
Hammond, Z., & Jackson, Y. (2015). Culturally responsive teaching and the brain: Promoting authentic engagement and rigor among culturally and linguistically diverse students. Thousand Oaks, CA: Corwin, a SAGE Company.
Hunt, M. (2016). The Smithsonian folklife and oral history interviewing guide. Retrieved July 17, 2019, from https://folklife-media.si.edu/docs/folklife/interviewing_guide/InterviewingGuide.pdf
Koops, L. H. (2010). "Can't we just change the words?". Music Educators Journal, 97(1), 23–28. doi:10.1177/0027432110376892
Lind, V. R., & McKoy, C. L. (2016). Culturally responsive teaching in music education: from understanding to application. New York, NY: Routledge.
Miranda, M. (2010). My name is Maria: Supporting English language learners in the kindergarten general music classroom. General Music Today, 24(2), 17–22. doi:10.1177/1048371309359612
Reyes, F. L. (2018). Multicultural music education in North America: Achievements and obstacles. Canadian Music Educator, 59(2), 10–17.
Taylor, D. (n.d.). Library of Congress Folklife: Suggested guidelines for recorded interviews. Retrieved July 17, 2019, from http://www.loc.gov/folklife/edresources/edcenter_files/interview-guide.pdf
About the author: 
NAfME member Christa Jones teaches General Music at Concord West Side Elementary School in Elkhart, Indiana. She is an active clinician and has presented at state, regional, and national music education conferences. She completed the Master of Music Education degree at VanderCook College of Music in Chicago, Illinois. She completed all three levels of Orff Schulwerk teacher education at VanderCook, and has pursued post-level-three work including Orff masterclass and curriculum studies. Ms. Jones serves on the boards of the Indiana Music Educators Association and Indiana Orff Schulwerk Association. She is co-editor of INform Magazine, Indiana MEA's professional magazine.
At her school, she is the Team Leader for the student academic and behavior Strategies Team and Chairperson for "Anne's Kits for Kids," an after-school educational workshop series for kindergarten students and their caregivers. Ms. Jones is a member of the National Association for Music Education (NAfME), Indiana Music Educators Association (IMEA), American Orff-Schulwerk Association (AOSA), Indiana Orff-Schulwerk Association (IOSA), and the Feierabend Association for Music Education (FAME).
Visit her website and find her on LinkedIn, Facebook, and Twitter. Email: christajeanjones@gmail.com.
Did this blog spur new ideas for your music program? Share them on Amplify! Interested in reprinting this article? Please review the reprint guidelines.
The National Association for Music Education (NAfME) provides a number of forums for the sharing of information and opinion, including blogs and postings on our website, articles and columns in our magazines and journals, and postings to our Amplify member portal. Unless specifically noted, the views expressed in these media do not necessarily represent the policy or views of the Association, its officers, or its employees.
May 28, 2021. © National Association for Music Education (NAfME.org)
Published Date
May 28, 2021
Copyright
May 28, 2021. © National Association for Music Education (NAfME.org)