The Capacity to Collaborate
5 Steps to Empower Teamwork 
By NAfME Members Dr. Lori Schwartz Reichl, Alison Parish, and Sarah Castrillon
"The strength of the team is each individual member. The strength of each member is the team."—Phil Jackson
This article was originally written by the co-authors in the fall of 2019 with the expectation to publish in the spring of 2020. However, when the pandemic hit, more timely topics took precedence, and this article went untouched for almost three years. With many educators retiring, resigning, changing positions, entering/re-entering the profession, and refreshing their craft, the authors felt this article was of immediate relevance. Lori and Alison were childhood friends who were elated to work together as music colleagues for the Daniel Boone Area School District in Berks County, Pennsylvania, from 2004–2006. Sarah and Lori became instant friends after spending 2007–2014 working together for the Howard County Public School System at Oakland Mills Middle School in Columbia, Maryland. The three educators share their tips for collaboration, motivation, and respect.
As educators, we are often the sole leaders of our classrooms or programs. As music educators, we are often isolated in our own pedagogical worlds. Our classrooms or rehearsal spaces are typically remote from other instructional classrooms or our team members' offices. Our schedules are frequently dissimilar to that of our colleagues who teach other subjects within the school. In addition, our schedules may also differ from our music colleagues who instruct general or elective music classes or conduct ensembles. Furthermore, our extracurricular commitments and professional activities repeatedly keep us separated from social interactions. With little time to discuss, debate, socialize, or engage, the probability of collaborating with colleagues within the school, and even within our own department, is often slim.
Collaboration is defined as "the process of two or more people or organizations working together to complete a task or achieve a goal." In order to achieve this goal with learners, educators should be caring, inspiring, and welcoming. Hopefully, these traits extend beyond students to colleagues, too. Musicians and music educators are often dynamic, enthusiastic, persuasive, and passionate. Research shows that they are even competitive at times, too! However, a combination of these distinctive personalities may clash within a collegial team. How do we ensure that the overall needs of the department are met, while maintaining civility, creativity, performance expectations, and academic requirements as a team all while simultaneously managing our classrooms, rehearsal spaces, and individual programs? What are the best ways to target standards, ensure inclusivity, educate the whole child, attend to individual student needs, and empower teamwork in a collaborative capacity?
Step 1: Connect
Treat all members of the team as human beings. Take time to ask questions regarding their families, friends, hobbies, or freelance work. This allows for a chance to discover the unique and essential character traits of each team member. Congratulate and support team members on achievements both in and out of the school building. Work to establish a constant, open line of communication so that trust can be built among all members of the team. This connection, or lack of, is evident to students, their families, and other colleagues. Be cognizant of the impact of connection and how it is perceived by all.
Step 2: Listen & Understand
Respect each team member's beliefs, ideas, and opinions. Understand that all members will bring their own unique strengths and limitations to a collaboration. Fully listen to all members so that each person can be heard and recognized. Remain open to others' thoughts and ideas. Allow for change to influence and shape your way of thinking. Your department collaboration will truly hit its stride when the strengths and contributions of each member are discovered, acknowledged, and implemented. If you notice your colleague struggling, ask how you can help. Whether it's setting-up the learning space in preparation for an upcoming class or performance, making photocopies, proofreading a document, offering a drink or snack, or allowing an ear for your colleague to vent, your assistance will be appreciated and hopefully reciprocated.
Step 3: Design & Align
Create opportunities to meet regularly as a team and be flexible and sensitive regarding dates, times, and locations. Unite to achieve high levels of production and performance that fit the entire department, yet place the best needs of the students at the forefront of your planning, preparation, and performance. Create curricula, department-wide policies, procedures, documents, events, and performances that are valued and upheld. Revisit these plans and targets frequently to allow new ideas to grow from further collaboration. Delegate tasks among the members of the team to ease the burden among the group. When asked to help with a task for the department by a colleague, accurately complete it in a timely fashion to instill a sense of trust in your work with one another. If you share instructional or performance space, maintain cleanliness and organization as this goes a long way towards building healthy relationships. Advocate for the needs of your colleagues and their specialized programs while promoting the overall program, department, school, booster organization, and community―even in their absence.
Step 4: Mentor & Motivate
Support team members during classes, rehearsals, at performances, on trips, or while attending meetings. Show up for them! Remember that you may be the one colleague in the building who can best motivate your team members because you can identify with them regarding a specialty area, time management, challenges, and accomplishments. Provide assistance or resources when necessary. Since you understand the demands placed on educators, you may recognize strengths and limitations in your colleagues that others may not. Gently encourage your colleagues' continued growth through suggestions and opportunities for classroom techniques, management strategies, professional development, mentorship, or motivation. Suggest an article to read, performance to attend, conference to visit, course to take, or a mentor to appoint. In return, ask for your colleagues' suggestions to support your growth.
Step 5: Show Gratitude
Highlight the achievements of your team members by sharing or showcasing their talents and successes with others. Speak kindly of them to students, families, colleagues, administration, and supporters. Say thank you―often, and mean it. Offer a sign of camaraderie and gratitude by writing a note, providing a treat, offering a sentimental or goofy gift, or fulfilling a duty for them. Continue to be a shoulder to lean on, a sounding board for ideas, and a friendly face to see often so that the lines of communication remain positive and productive in your continued collaboration.
It is not expected that a friendship ensues from your working relationship, but that can certainly become the case! When the team applies its collective strengths, the results are immeasurable! Use the capacity of collaboration to empower teamwork within your department, school, or system. You may be pleasantly surprised at the levels of achievement, cohesiveness, and enjoyment that emerge.
About the authors:
Dr. Lori Schwartz Reichl is a champion of mentorship and motivation in education. Her mission is to encourage educators to reflect on our teaching practices while making key changes to refresh strategies that represent a shared vision to enrich the curriculum, classroom, and community. Dr. Reichl's unique educational experiences have permitted her to expand her multifaceted career into a portfolio as a clinician, conductor, instructor, writer, and speaker. She is the author of nearly 100 educational articles and has designed these mentoring pieces into a graduate course that she instructs at The University of the Arts (Philadelphia) and VanderCook College of Music (Chicago). Musically, Dr. Reichl has served as an adjudicator, clinician, and guest conductor for honor bands in a handful of states. Generally, for all areas and levels of education, Dr. Reichl has presented countless professional development sessions and keynote speeches for school systems and conferences in 16 states including for international events. She has spoken in dozens of collegiate classrooms nationwide and has been interviewed for 13 education podcasts. Dr. Reichl's research is rooted in the student voice and the learner's perception of effective strategies of Diversity/Equity/Inclusion/Belonging. Her most popular professional development sessions include building community, strengthening classroom management, and maintaining inclusive learning environments. Learn more: Making Key Changes. Subscribe here to the Making Key Changes monthly newsletter.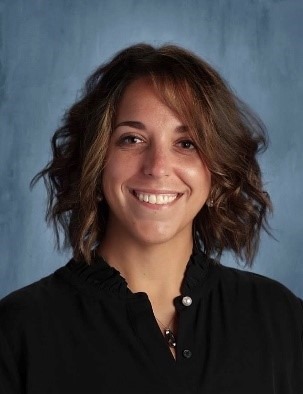 Alison Parish is originally from York, Pennsylvania, and now calls Reading, Pennsylvania, home. Ms. Parish earned a Bachelor's degree in Music Education from Susquehanna University and a Master's degree from Lebanon Valley College. Since 2004, she has proudly served as the choral and general music teacher at Daniel Boone Area Middle School in Douglassville, Pennsylvania. During her tenure, Ms. Parish has successfully grown and fostered an inclusive and diverse choral program for middle school students. She has also worked as a vocal instructor for the Daniel Boone Area High School theater department. In addition, Ms. Parish serves as a private vocal and piano teacher in the Reading area.
Sarah Castrillon is originally from Arlington, Virginia, and earned a Bachelor's degree in Music Education and a Master's degree in Viola Performance from the University of Maryland, College Park. Currently Mrs. Castrillon is the Orchestra teacher at Oakland Mills High School in Columbia, Maryland. Previously she taught at Talbott Springs Elementary School and Oakland Mills Middle School. During those years, her middle school orchestras consistently received superior ratings at county and state festivals. As a clinician and judge, Mrs. Castrillon is a frequent adjudicator for Orchestra Assessments and Solo and Ensemble Festivals in both Maryland and Virginia. Outside of teaching Mrs. Castrillon is a freelance musician in the DMV area performing on viola and violin with chamber music groups and local orchestras.
Did this blog spur new ideas for your music program? Share them on Amplify! Interested in reprinting this article? Please review the reprint guidelines.
The National Association for Music Education (NAfME) provides a number of forums for the sharing of information and opinion, including blogs and postings on our website, articles and columns in our magazines and journals, and postings to our Amplify member portal. Unless specifically noted, the views expressed in these media do not necessarily represent the policy or views of the Association, its officers, or its employees.
August 9, 2022. © National Association for Music Education (NAfME.org)
Published Date
August 9, 2022
Copyright
August 9, 2022. © National Association for Music Education (NAfME.org)