An Individual Path
Thinking Outside the Box When Making Career Changes
By NAfME Member Lori Schwartz Reichl
This article was originally published in the May 2019 teacher edition of In Tune Magazine.
"Always go with the choice that scares you the most, because that's the one that is going to help you grow." ~ Caroline Myss
There will be moments in one's career when a choice must be made to remain in a position, transfer to another, explore a new level, navigate a different certification area, take a leave of absence, retire, and so on. Regardless of the circumstances—age, degrees, certifications, levels, personal situations, etc.—the decision-making process can be difficult and emotional. I have moved states, transferred positions, and opened brand new schools. Although I have yet to change my certification area/level and I'm not nearing retirement, I have observed the way that others make these choices. But I can only speak from direct experience about feeling empowered to create my own, unique career path—and the importance of having an encouraging support system in that effort.
During my 15th year of teaching instrumental music at the secondary level, I gave birth to my first child. Prior to my daughter's arrival, I met with administration to discuss the transition, secured a trusted colleague to serve as my substitute, organized a binder with all pertinent information, saved documents on a flash-drive to share, and prepared my students on how to act in my absence. I intended to take my eligible maternity leave and return to my position after the 12th week. But, by week six, it became clear to me that I wanted to be my child's main caregiver during her first years of life, so I chose to remain on leave.
My husband and I devised a fiscal plan, determining how a modified working situation would affect us financially. I was interested in part-time work with my school system and suggested a few possibilities of how I could creatively do so, but none were accepted. I was not permitted to remain in my position part-time. I was told that I could teach at a different level to secure part-time status, but I had no interest in the positions offered to me. I also wasn't re-hired as conductor of a county-wide honor band, being told that it couldn't be justified to keep me in the position while on leave when other full-time employees were interested in the role. I was devastated, as I had created one of the all-county bands and served as its conductor for years. Once feelings of annoyance and rejection at all this lessened, though, I was motivated by an intense desire to create my own version of part-time. Prior to the birth of my daughter, I had acquired multiple freelancing gigs that I hoped could keep me professionally anchored, even without a full-time position. So, with the partnership of my husband and support of family and friends, I envisioned a future.
Still, I received countless questions from colleagues, such as "When will you return to work?" and "How long do you plan to remain on leave?" and "Will you ever return to teaching?" I received comments ranging from "You can't stay home forever." and "You're throwing your education away" to "I worked full-time, so can you!" Anxiety crept in, and I questioned my decision until I gave birth to a second child, my son, two years later. His arrival was confirmation that my new path was the right one. So, I kept my chin up and persisted with my mission: to stay as professionally engaged as possible, while remaining on leave to raise my children. It's true that I could have managed to continue working full-time while raising small children, but I chose another path, mindfully.
While on leave, I have earned my administrative certification and come to realize that being an educator doesn't necessarily mean being physically in a classroom every day. Opportunities to educate can emerge outside the constraints of a single classroom. I have expanded my private-lesson studio and mentored student teachers at the collegiate level. Along with writing this monthly column, I interview educators for another periodical and present at conferences, professional development sessions, and universities, as well as write program notes for composers, conduct band clinics, adjudicate and guest conduct ensembles, and consult for schools. I have also created a summer graduate course to teach. I have been interviewed for music education podcasts, and I continue to create new performance possibilities for students and resources for educators. I do many of these jobs during my children's naps, early in the morning, late in the evening, or on the weekends. If the school system wouldn't consider the opportunity to work part-time in the area I felt most skilled, then I would create the type of work I was most passionate about—on my own terms. Along the way, I have been able to make amazing memories with my children.
Walking away from the version of work that I knew for 15 years was scary. But the decision to take a leave of absence has actually enabled me to grow professionally. I navigate situations a bit more cautiously, often more skillfully and, at times, even more confidently. When I was contemplating my decision, my mother aptly cautioned that no matter which path I chose—to work full time for the school system or to remain on leave—there would be challenges. Some days, I feel like I'm working harder than when I was teaching full-time, and there are others when I don't feel nearly as productive. Regardless, I made an unconventional change that has allowed me to explore other areas and to serve as a resource beyond my school system.
"Instead of focusing on the inevitable anxiety, consider what you might learn by taking an individual path."
This evolution has given me the chance to experience education and parenthood from different vantage points, running the gamut from the joys and struggles of the single employee and the employee without children to the stay-at-home parent and the working parent. I can empathize with the teacher who requests an extension of a deadline. I can relate to the administrator who wants to appease all stakeholders. I recognize that options do—and more importantly should exist—for part-time work within an employee's preferred skillset.
With both challenges and opportunities in mind, here are some questions to ask yourself before reaching a decision about a career change:
How long can this change take place?
Do I understand my contract?
How will this shift affect my health?
What impact will it have on my family?
How will I grow, personally and professionally?
What will I sacrifice—and what will I gain?
Who will be my support system?
Have I thought outside the box enough?
Most important: Instead of focusing on the inevitable anxiety, consider what you might learn by taking an individual path. As Robert Frost once wrote, "Two roads diverged in a wood, and I— / I took the one less traveled by, / And that has made all the difference."
About the author: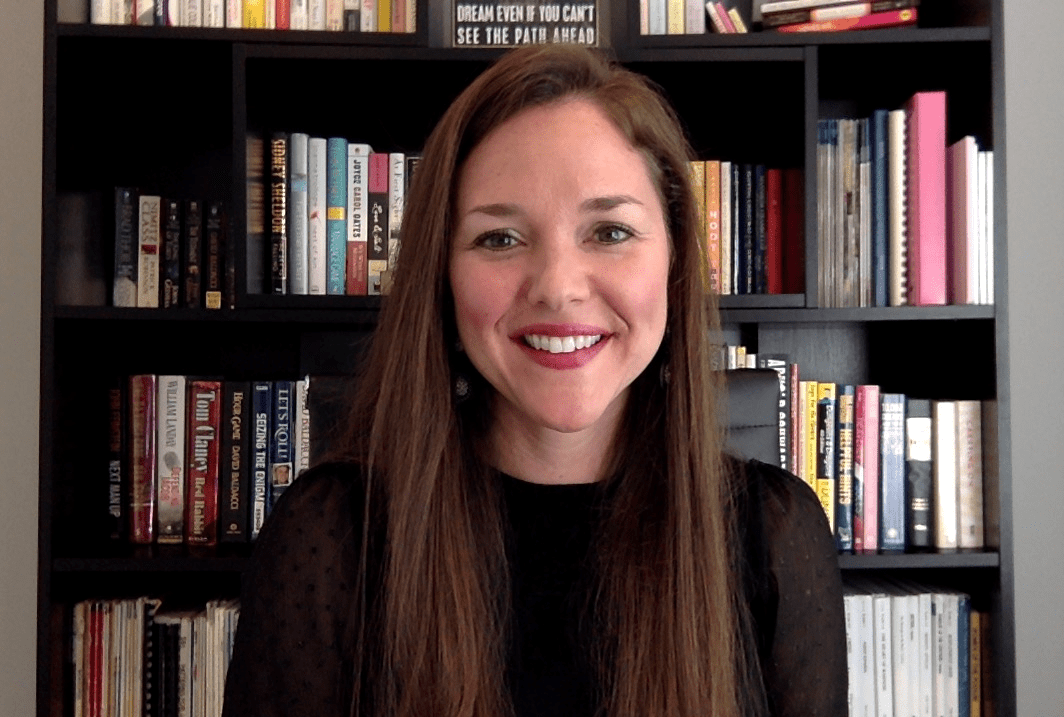 Lori Schwartz Reichl is a music educator and author. Visit her at makingkeychanges.com.
Join Lori for a week-long graduate course reflecting the ideas shared each month in this column: AMUS 605: Making Key Changes: Refresh Your Music Program, 3 credits, July 22 – 26, 2019 at Villanova University.
Did this blog spur new ideas for your music program? Share them on Amplify! Interested in reprinting this article? Please review the reprint guidelines.
The National Association for Music Education (NAfME) provides a number of forums for the sharing of information and opinion, including blogs and postings on our website, articles and columns in our magazines and journals, and postings to our Amplify member portal. Unless specifically noted, the views expressed in these media do not necessarily represent the policy or views of the Association, its officers, or its employees.
June 11, 2019. © National Association for Music Education (NAfME.org)
Published Date
June 11, 2019
Category
Careers

Lifelong Learning

Music Education Profession
Copyright
June 11, 2019. © National Association for Music Education (NAfME.org)