What Is Music Licensing and Why Is It Important
for a Music Career?
By Shane Whalen, sponsored by International Songwriting Competition
Simply put, music licensing has become one of the best ways for an artist to get more exposure and more revenue for their music.
In short, getting your music placed in films, video games, TV shows, and other licensing avenues pays you an upfront fee and, depending on where and how often the track is played, can also get you paid continued royalties.
In other words, any time a song is synched to picture, it will command a synchronization fee. The fee is determined by a number of factors, but the three biggest are:
Scope of Use—The media on which the sync will occur (e.g., TV, ads, video game, etc.)
Term—How long the sync will run (e.g., one week, one year, in perpetuity, etc.)
Territory—Where the sync will air (e.g., locally, nationally, worldwide)
A Performing Rights Organization (PRO) is an agency that collects royalties on behalf of the rights owners (songwriters and publishers). Any time a song is played in public (e.g., radio, TV, etc.) the venue, network, or channel has to pay out the rights holders. PROs collect these payments and distribute them amongst their rights holders. There are different PROs depending on what country you live in. For example, in the USA, there are three options, ASCAP, BMI, and SESAC.
Let's break it down even more from there. Every time you write a song and record it, two copyrights are created:
The lyrics and melody that make up the song (i.e., the composition)
The recording of that composition (i.e., the master)
So, if your song is placed in a TV show, they need to license BOTH the composition and the master. Even if you own both, they need to license them BOTH separately, and pay you for the rights to each. Therefore, a license is a granting of the rights for someone to use your song.
As you can see, there are a lot of moving parts that need to be considered when licensing your music. But, more than just the additional revenue upside, licensing your music can be an incredible promotional tool to help get your music heard by bigger audiences and potentially new fans.
But How Do You Get Your Music Licensed?
There are music professionals whose job it is to locate and secure music for upcoming projects (e.g., music publishers, music supervisors, etc.). Developing direct relationships with these professionals can be incredibly difficult if you're just starting out, so artists should explore alternative methods to get your music heard by these types of professionals.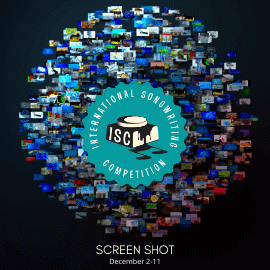 One option is to let an established organization help make these connections for you. For example, the International Songwriting Competition (ISC) has an annual special promotion every December called Screen Shot. Its objective is to help connect talented songwriters with music sync professionals who are looking to place songs in upcoming projects.
Each year, promotion winners are handpicked by ISC to receive one-on-one mentoring with established executives from notable companies like MTV, BMG, Sony ATV, ABC Television, Disney, Position Music, etc.
This is an incredible opportunity to speak directly with the exact kind of people who can place your music. Past winners have gone on to secure actual licensing and publishing deals simply based on the connections made by entering the special promotion.
Even better, all songs entered into the special promotion are also included in the overall competition, which gives away over $150,000 in cash and prizes, as well as the opportunity to be heard be celebrity artists and record label execs. This year's panel includes artists like Coldplay, Dua Lipa, Tom Waits, Bebe Rexha, Linkin Park, Tanya Tucker, and many more. Additionally, judges include industry execs from Capitol, Roc Nation, Sony, Glassnote, Atlantic, Warner, and more. Past ISC winners include Tones and I, Vance Joy, Bastille, The Band Perry, Kehlani, Illenium, Gotye, and more.
Learn more about ISC and their Screen Shot promotion.
Before Connecting, Be Organized
Regardless of whether you choose to go it alone or pursue options like ISC's special promotion, you'll need to get your camp organized in a professional manner before you start connecting with music licensing professionals
Here's a quick "to do" list of items you'll want to have in place:
Register your songs with a PRO
Have your songs professionally mastered
Have alternate mixes of your songs on hand (i.e., instrumentals with no lyrics)
Have your lyrics organized
Have a complete breakdown of ownership rights (i.e., composition vs. master)
Have a full disclosure of any samples, cover songs, etc. included
Have a bio put together to tell your story
About the author:
Shane Whalen is the Director of Marketing for International Songwriting Competition.
Did this blog spur new ideas for your music program? Share them on Amplify! Interested in reprinting this article? Please review the reprint guidelines.
The National Association for Music Education (NAfME) provides a number of forums for the sharing of information and opinion, including blogs and postings on our website, articles and columns in our magazines and journals, and postings to our Amplify member portal. Unless specifically noted, the views expressed in these media do not necessarily represent the policy or views of the Association, its officers, or its employees.
November 30, 2020. © National Association for Music Education (NAfME.org)
Published Date
November 30, 2020
Copyright
November 30, 2020. © National Association for Music Education (NAfME.org)