WURRLYedu: The Ultimate Music Tech Platform that Brings Turnkey Ukulele Learning to Your Fingertips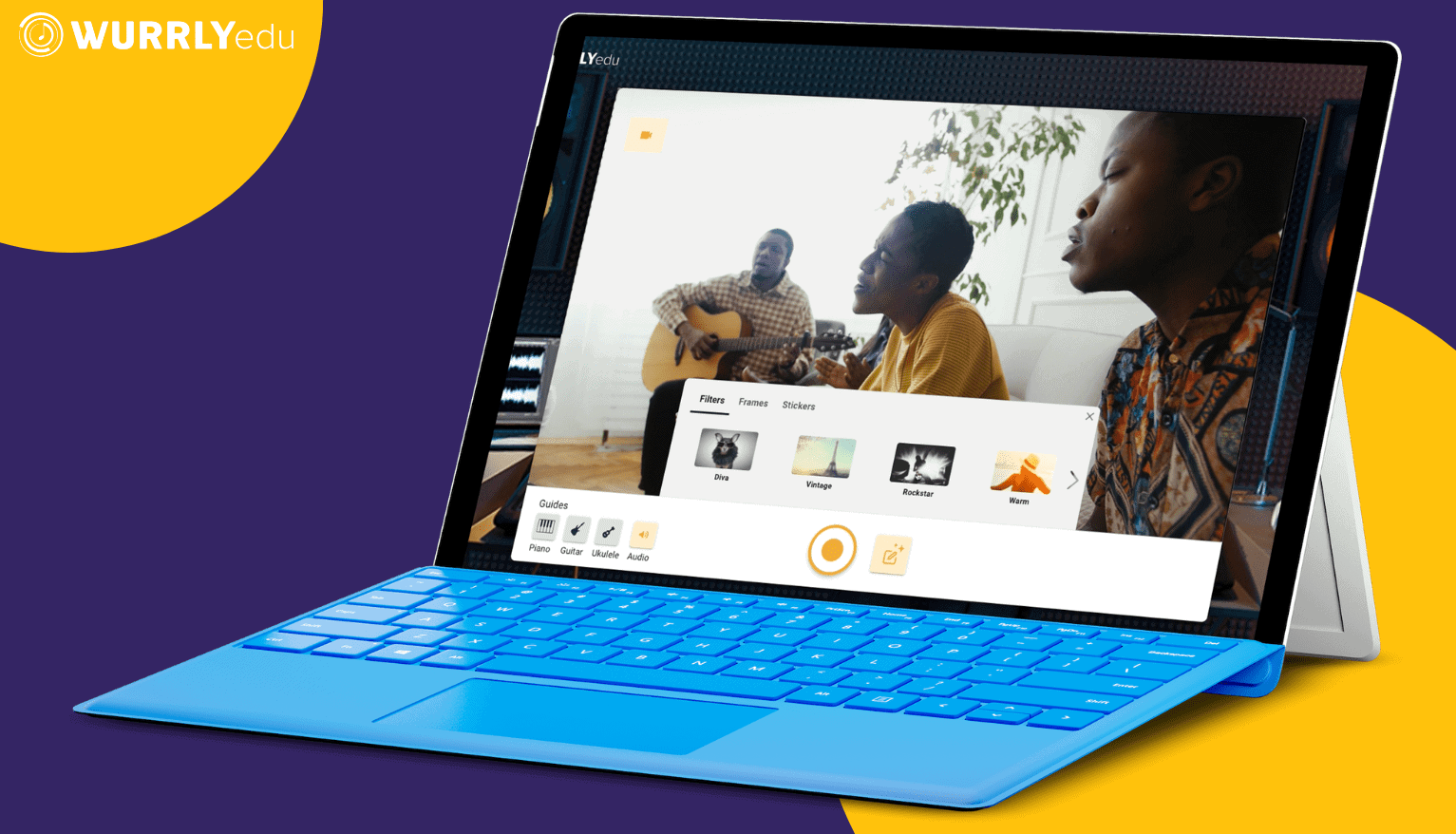 /   News Posts   /   WURRLYedu: The Ultimate Music Tech Platform that Brings Turnkey Ukulele Learning to Your Fingertips
WURRLYedu: The Ultimate Music Tech Platform that Brings Turnkey Ukulele Learning to Your Fingertips—Now Complete with Ukuleles!
Sponsored by WURRLYedu
WURRLYedu is proud to announce that we are offering beginner and intermediate level ukulele modules for our music technology platform, and for a limited time we are offering free ukuleles with the purchase of the modules! With this new offering, we aim to make it easier than ever to bring the joy of ukulele playing to music lovers everywhere, regardless of skill level.
Ukulele is a fun, accessible, and versatile instrument that has gained immense popularity in recent years. Its compact size makes it the perfect companion for younger learners and classrooms with limited space, with its simple chord structure making it easy for beginners to start playing songs almost immediately.
"As a singer, pianist and cellist, I will admit I was a little apprehensive to lead a ukulele lesson," Nadine Levitt, CEO and Founder of WURRLYedu said. "I was worried that I simply didn't have the technical mastery needed to teach. But since it is so turnkey, anyone (even beginners like myself!) can guide learners through these lessons, so that they can start playing and mastering the ukulele quickly."
Our platform features detailed multi-media lessons with practical interactive exercises, and one of the largest popular music song catalogs in K–12 offerings—all transposable and searchable by chords. Our state-of-the-art web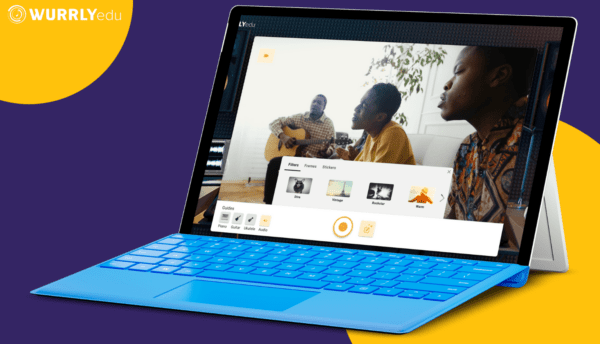 recording studio with user-friendly interface and intuitive design, makes it easy, fun, and effective to practice and record the songs students love!
One of the core principles of WURRLYedu is accessibility. We believe that everyone should have the opportunity to learn and play music, regardless of their background or location. That's why we've designed our platform to include a web-based video and audio recorder which can be accessed from anywhere in the world, on any device—even a chrome book.
Want to get your hands on one of our ukuleles and see the program in action? We will be hosting a meet-up at this year's SXSW EDU in Austin, Texas, on March 8 at 4–5PM CT, called Sips and Strums session. There, we'll be showcasing our new ukulele modules in a free group lesson (you also get a free glass of wine and walk away with your very own free ukulele!). If you're attending SXSW EDU, be sure to stop by.
In addition to our beginner and intermediate level ukulele modules, WURRLYedu offers a wide range of other courses and resources to help musicians of all levels achieve their full potential. Along with General Music offerings, we offer Career Technical Education options like beginner and intermediate Songwriting & Production, Recording & Mixing, and Music Business & Artist Branding through our partnership with multi-Grammy award winning production powerhouse 1500 Sound Academy. We also offer social emotional learning through our partner Go Kid Go's Camp SELway podcast program, and dozens of video tutorials by professional and Grammy award winning musicians.
At WURRLYedu, we're passionate about helping kids uncover their innate musicality. Music education is not only for those wanting to make a career as a professional musician. There are a myriad of music careers available including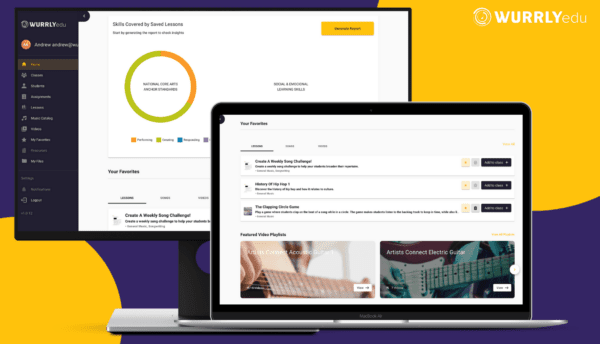 songwriting, production, and music business. But all of these careers will benefit from a student who knows how to play an instrument! And since we have made it so easy to learn the ukulele, what do you have to lose in bringing it to your students? Whether you're a seasoned musician or just starting out, our platform makes it easy for you to teach, grow, and have fun with music.
Get your hands on our beginner and intermediate level ukulele modules and a free set of ukuleles today. Terms & Conditions apply; please check out https://www.wurrlyedu.com/ukulele-offer for details.
Did this blog spur new ideas for your music program? Share them on Amplify! Interested in reprinting this article? Please review the reprint guidelines.
The National Association for Music Education (NAfME) provides a number of forums for the sharing of information and opinion, including blogs and postings on our website, articles and columns in our magazines and journals, and postings to our Amplify member portal. Unless specifically noted, the views expressed in these media do not necessarily represent the policy or views of the Association, its officers, or its employees.
March 2, 2023. © National Association for Music Education (NAfME.org)
Published Date
March 2, 2023
Copyright
March 2, 2023. © National Association for Music Education (NAfME.org)