National Executive Board Member
National Executive Board Member
NAfME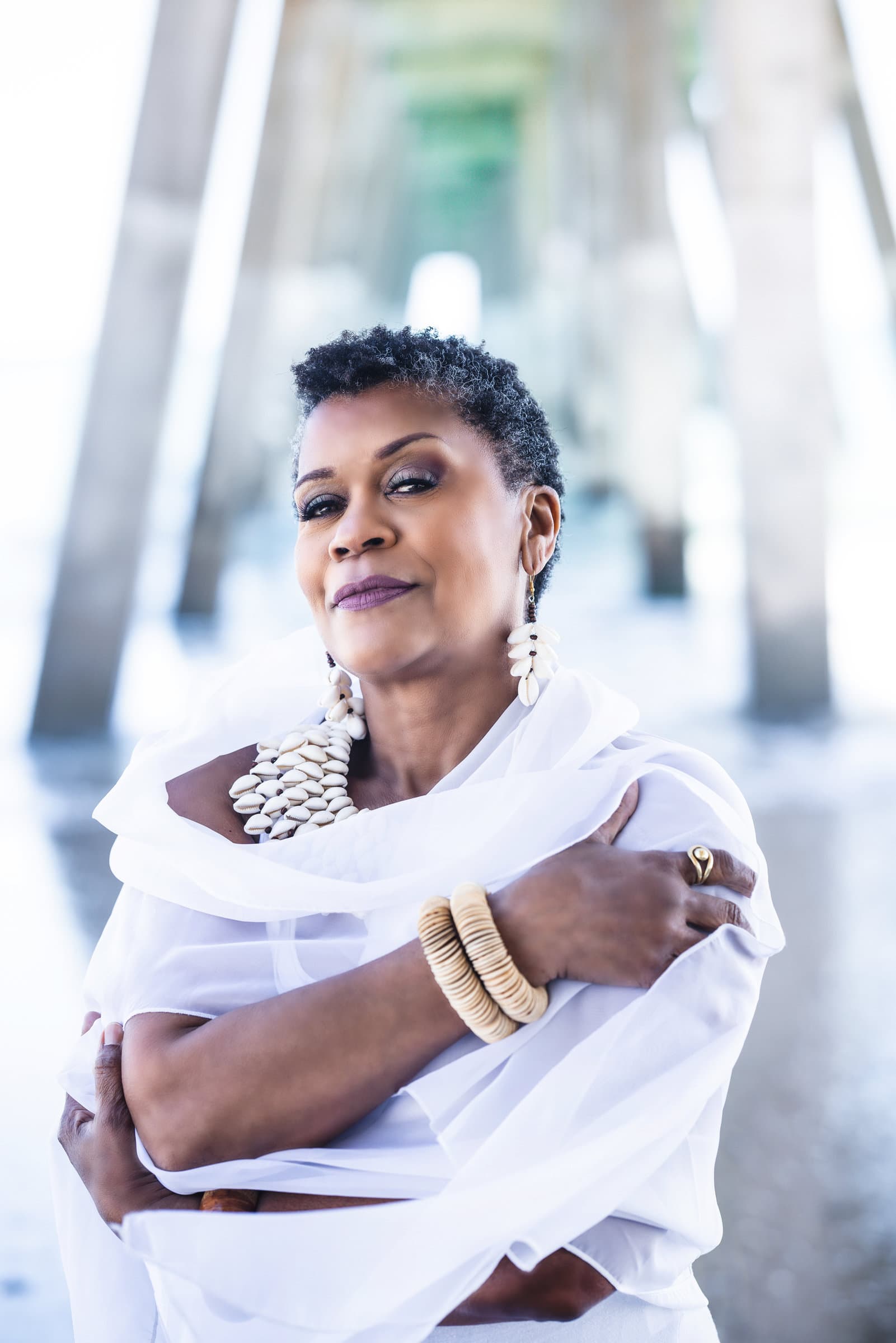 Throughout her 30+-year span of musical achievements as a Jazz Vocal Musician specializing in Classic, Traditional standard jazz, Lenora (Zenzalai) Helm Hammonds has toured, recorded, and performed with renowned artists around the world. Her career as a vocal musician has encompassed time as a lyricist, guest artist, background singer, composer, and educator at North Carolina Central University. A 2018 inaugural Javett International Scholar in Jazz for University of Pretoria, during her time as a musician, Helm Hammonds has earned recognition as: a quarterfinalist for the GRAMMY Music Educator of the Year Award, a Salzburg Global Citizenship Fellow, a UNC Global Educator Fellow, a Fulbright Senior Music Specialist, and the former US Jazz Ambassador under the State Department and Kennedy Center. Leadership roles in jazz include, Vice President, Area Unit Leadership, North Carolina, for Jazz Education Network (JEN). Additionally, she is a member of the esteemed Jazz Vocal Advisory Board for Juilliard Jazz, Juilliard, NYC, and is vocal jazz faculty during summers for Brevard Jazz Institute, Brevard, NC.
A recognized force in music education, Lenora Helm Hammonds currently serves as an Assistant Professor in the Department of Music and Jazz Studies Program for the College of Arts and Sciences at North Carolina University (NCCU). In this role, she developed and implemented curricula for graduate and undergraduate courses in vocal jazz, advises for graduate capstone projects, and mentors research projects for annual symposiums. Professor Helm Hammonds further contributes to her community as Director of NCCU's Vocal Jazz Ensemble, compromising twelve to sixteen voices and rhythm section, and NCCU Resolution, a vocal subset group. Under her direction, NCCU's Vocal Jazz Ensemble received the Best Choir 2018-19 award from HBCU Digest. At NCCU, one of Professor Helm Hammonds' most notable achievements was creating the inaugural Teaching Artist Certificate Program to train teaching artists in becoming global change agents. Her work has garnered her such accolades as "voice of her generation" by Jazziz Magazine and receipt of the 2018 Who's Who Lifetime Achievement Award.
She is a Duke University John Hope Franklin Fellow in Digital Humanities. With an expansive research background, Professor Hammonds has spent more than a decade exploring the intersection of jazz, global classrooms, intercultural competence, concurrent threads of vocal jazz pedagogy, and the application of digital humanities in the classroom.  She has published over a dozen papers on these topics and regularly speaks in conferences around the world, including the Jazz Education Network Conference in Dallas, TX; Jazz Symposium at the University of Pretoria in South Africa; International Jazz Day in Oranjested, Aruba; and Chancellor's International Symposium in Durham, NC.
Lenora Helm-Hammond is also currently the Southern Division Representative for NAfME's Council for Jazz Education.
"Jazz education is not about turning students into clones of their teachers; it's about helping them find their own voice and their own path in the world of music." – Dianne Reeves