A Question for Reflection:
Do Students and Staff See a Representation of Women in Music?
By NAfME Member Dr. Lori Schwartz Reichl 
This article is an expansion of the opening letter of the March 2022 newsletter for Making Key Changes.
View past issues of the newsletter and subscribe here.
Like every other month, March is filled with many observances. The two that resonate the most with me include Music In Our Schools Month® and Women's History Month. Both observances commemorate and encourage the study, examination, and celebration of the vital roles of music and women in American history:
"For more than 30 years, March has been officially designated by the National Association for Music Education (NAfME) for the observance of Music In Our Schools Month® (MIOSM®), the time of year when music education becomes the focus of schools across the nation. The purpose of MIOSM is to raise awareness of the importance of music education for all children—and to remind citizens that school is where all children should have access to music. MIOSM is an opportunity for music teachers to bring their music programs to the attention of the school and the community, and to display the benefits that school music brings to students of all ages." – "What is Music In Our Schools Month® (MIOSM®)?"
"Women's History Month had its origins as a national celebration in 1981 when Congress passed Pub. L. 97-28 which authorized and requested the President to proclaim the week beginning March 7, 1982 as 'Women's History Week.' Throughout the next five years, Congress continued to pass joint resolutions designating a week in March as 'Women's History Week.' In 1987 after being petitioned by the National Women's History Project, Congress passed Pub. L. 100-9 which designated the month of March 1987 as 'Women's History Month.' Between 1988 and 1994, Congress passed additional resolutions requesting and authorizing the President to proclaim March of each year as 'Women's History Month.' Since 1995, presidents have issued a series of annual proclamations designating the month of March as 'Women's History Month.' These proclamations celebrate the contributions women have made to the United States and recognize the specific achievements women have made over the course of American history in a variety of fields." – From the About page of the Women's History Month website
My doctoral thesis is entitled, "The Student Voice: Perception of Students' Representation of Themselves in the Secondary Band Curriculum." This qualitative research study identified the perspectives that have not been frequently explored and documented concerning secondary band students. Perspectives on the identity and representation of culturally common role models, selection of student-interest repertoire, identification of learning styles, and invitations to clinicians emerged as themes through an exploration of a small body of existing literature and a survey of questions to student musicians. The participants for this qualitative study were secondary band students of at least 13 years of age or older who were enrolled in an American middle or high school public or private band program during the 2020–2021 academic year. The survey questions were open-ended which allowed the participants to explain their answers at whatever length they chose. A combination of the literature review and survey touched on differences within ability, age, culture, ethnicity, gender, language, learning style, nationality, race, religion, sexual orientation, and socioeconomic status. Based on the survey's data, students perceive a reflection of themselves in the secondary band curriculum more often in relation to composers whose music they perform as opposed to clinicians who are invited into the learning space either physically or virtually. The data also infers that females are not being given the opportunity to see themselves as often in the band curriculum. Because of this, I highlighted resources for this month that combine music and women so that all students may experience women as musicians, adjudicators, clinicians, composers, conductors, and more!
According to the National Center for Education Statistics (NCES), "About 76 percent of public school teachers were female and 24 percent were male in 2017–18, with a lower percentage of male teachers at the elementary school level (11 percent) than at the secondary school level (36 percent)."[1] The percentage of overall male educators at both the elementary and secondary levels in 2017–2018 was 2% lower than it was in 1999–2000. In 2017–2018, the percentage of male teachers at the secondary level was 5% lower than in 1999–2000.[2] However, female-identifying educators are less represented in band directing positions. In her article, "Motherhood and the High School Band Director: A Case Study," Kate R. Fitzpatrick, Associate Dean for Undergraduate Academic Affairs and Associate Professor of Music Education at the University of Michigan School of Music, Theater, and Dance, reminds us:
Research has documented the lack of female representation in wind-band conducting and teaching positions at the high school and collegiate levels (Sheldon & Hartley, 2010), with women typically holding music teaching positions at the elementary or junior/middle school levels. According to Gould (2001), women have never made up more than 10% of all collegiate band-conducting leadership positions, with band- conducting positions at the secondary and collegiate levels predominantly held by men. Several studies in music education have found levels of inequity in the number of female and male band directors at the secondary and collegiate levels (Hartley & Jagow, 2007; Jackson, 1996). Leonard (1991), for example, found that 53% of public school choral teachers were female, while 80% of instrumental music teachers were male.[3]
All classrooms, and most specifically as we focus on music classrooms and performing ensembles this month, are places where opportunities for accurate reflection of schools' varying demographics should exist. In addition, the differences of all students must be accurately reflected in each curriculum, classroom, and program. If we are to accurately reflect these differences, then we must begin to consider each student's perspective through direct inquiry and discover ways to represent them. The best way to achieve this goal is for educators to ask students how they feel, interpret, and learn. Educators must listen to students' candid responses, consider the thoughts shared, and employ strategies that reflect an inclusive curriculum representative of all learners and cultural differences.
"Educators must listen to students' candid responses, consider the thoughts shared, and employ strategies that reflect an inclusive curriculum representative of all learners and cultural differences."
This month, in honor of Women's History Month, let's specifically ask the question, "Do students see a representation of women in the curriculum, classroom, program, organization, and profession?" This applies to students of all ages and levels including adults and practicing educators through professional learning opportunities such as at professional development events, conferences, performances, symposiums, and more. This question can apply to all areas and levels of music and any subject, too. In addition to the remarkable exemplars that we celebrate in our curriculum who do not identify as women, are we ensuring that our students also experience female-identifying exemplars in music and throughout every other area of education? 
Let's continue to focus on this month's question for reflection in greater detail. How are we celebrating women in our home, classroom, department, organization, and profession? How are we including female-identifying students, colleagues, and supporters? Do the photos/posters displayed in our classroom, images used to advertise brands and events, speakers selected for our curriculum, authors/composers of studied works, and clinicians invited for events include women? Are we ensuring that all female-identifying students, colleagues, and supporters feel welcome, included, heard, celebrated, and recruited? Are we involving these individuals in the curriculum, repertoire, performance, and vision of our departments and organizations? How are we acknowledging those who identify as women? Are we even acknowledging them? Let's bring these reflective questions to light this month and ensure that they remain at the forefront of our minds throughout the entire year.
Here is a sampling of organizations that support and celebrate women in music:
In addition to gender diversity, the following organizations also embrace all under-represented composers:
There are also numerous social media groups that celebrate, promote, and support women in music, too. Search for them and invite colleagues to join!
Notes
[1] "Characteristics of Public School Teachers," National Center for Education Statistics, accessed November 28, 2021, https://nces.ed.gov/programs/coe/indicator/clr.
[2] Ibid.
[3] Kate Fitzpatrick, "Motherhood and the High School Band Director," Bulletin of the Council for Research in Music Education 196 (Spring 2013): 7, accessed December 22, 2021, https://www.jstor.org/stable/10.5406/bulcouresmusedu.196.0007.
About the author: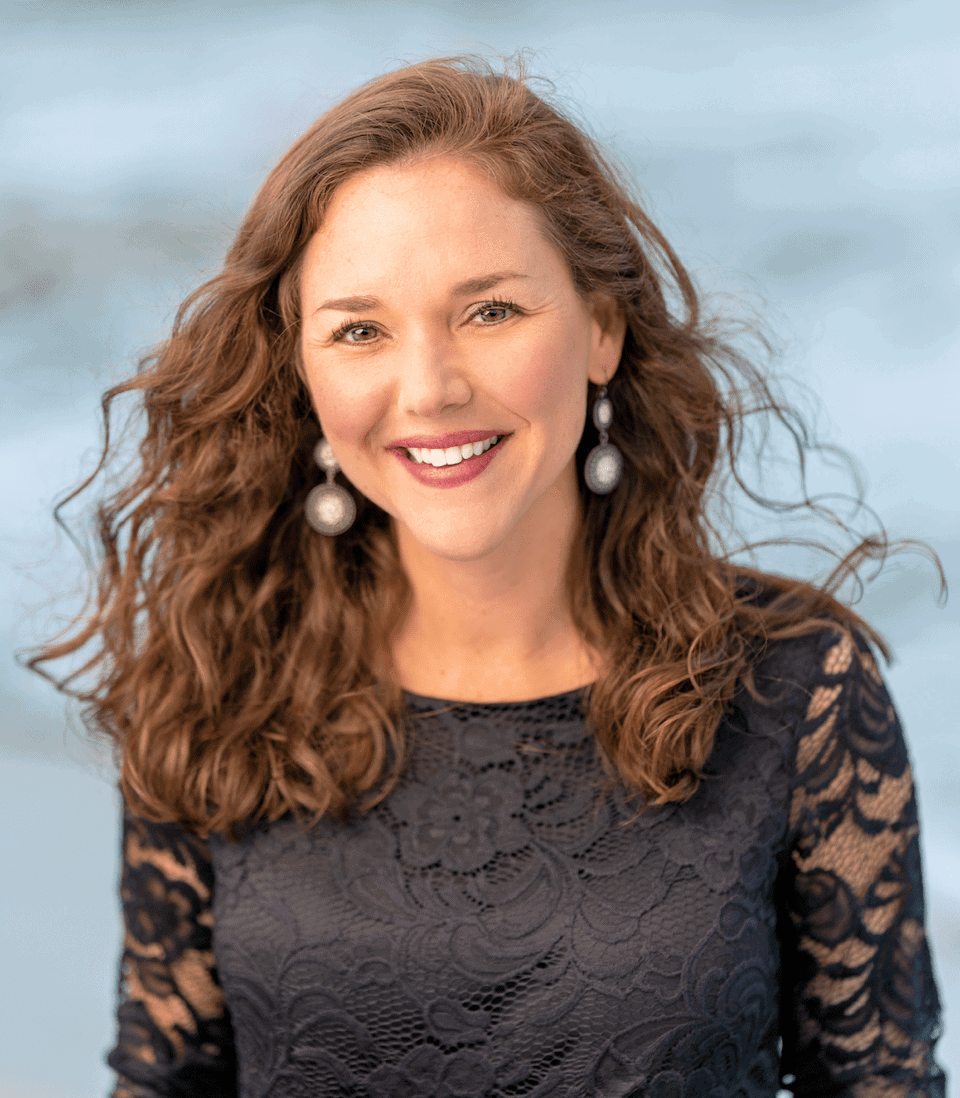 Dr. Lori Schwartz Reichl has served as a proud educator since 2001. She has successfully led secondary music programs in a rural school in Pennsylvania and two Title I schools in Maryland, one of which was assigned to corrective action. In both states, Lori has had the opportunity to open two new school buildings and develop their curricula. In 2004, Lori received the Superintendent's Award for Excellence in Teaching from the Daniel Boone Area School District. In 2011, she was a finalist for the Howard County Public School System's Teacher of the Year Award and a finalist for the 2013 Howard County Parents for School Music Educator of the Year Award. Lori is the author of more than 75 articles for an assortment of publications. In 2018, she designed these mentoring pieces into a summer graduate course that she instructs through The University of the Arts and VanderCook College of Music entitled "Making Key Changes." These unique experiences have permitted Lori to expand her multifaceted career into a portfolio as a clinician, conductor, instructor, speaker, and writer. She is frequently requested to design and present meaningful professional development experiences for staff and students in all areas of education. Learn more: MakingKeyChanges.com.
Did this blog spur new ideas for your music program? Share them on Amplify! Interested in reprinting this article? Please review the reprint guidelines.
The National Association for Music Education (NAfME) provides a number of forums for the sharing of information and opinion, including blogs and postings on our website, articles and columns in our magazines and journals, and postings to our Amplify member portal. Unless specifically noted, the views expressed in these media do not necessarily represent the policy or views of the Association, its officers, or its employees.
March 17, 2022. © National Association for Music Education (NAfME.org)