533 Students from 48 States and Territories to Perform in National Online Concert during Music In Our Schools Month®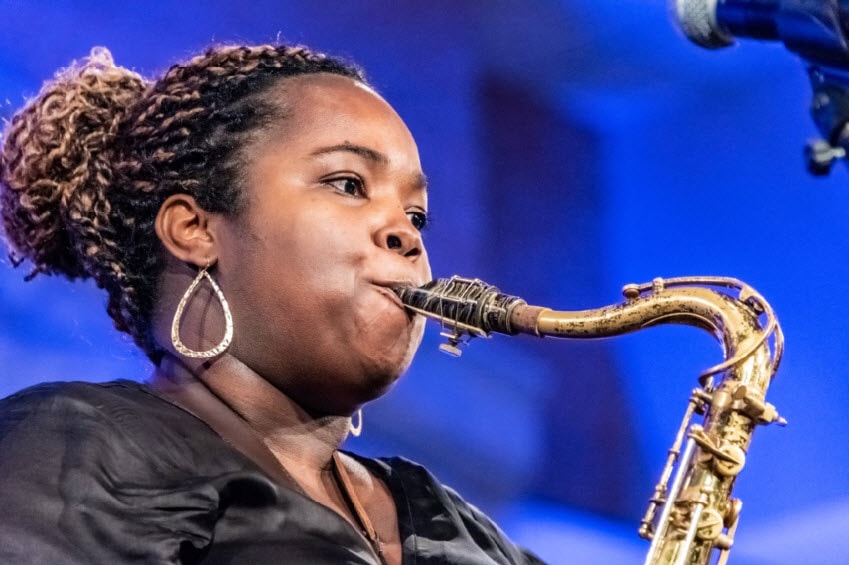 /   News Posts   /   533 Students from 48 States and Territories to Perform in National Online Concert during Music In Our Schools Month®

For Immediate Release
Contact: Kristen Rencher at NAfME
kristenr@nafme.org or (571) 323-5898
533 Students from 48 States and Territories
to Perform in National Online Concert during
Music In Our Schools Month®
RESTON, VA (January 18, 2022)—During the 2020–21 school year, talented music students across the United States and overseas in military base schools practiced diligently to gain a chair or part in their local, district, and state music honor ensembles. And of those high school musicians who were accepted to their district or All-State music ensembles, 533 of them—the "best of the best"—were selected for the National Association for Music Education's (NAfME) 2021 All-National Honor Ensembles.
These "best of the best" high school music students will take part in the National Association for Music Education (NAfME) 2021 All-National Honor Ensembles (ANHE) Virtual Event, January 22–24, 2022. This second All-National Honor Ensembles virtual event will include several rehearsals with the 2021 ANHE Conductors and workshops with renowned clinicians. Each ensemble will create a final, recorded performance that will be premiered online during the 37th NAfME Music In Our Schools Month® in March 2022.
Ensembles include the Symphony Orchestra, Concert Band, Jazz Ensemble, Mixed Choir, Guitar Ensemble, and Modern Band. All are welcome to tune in to these incredible performances.
The ANHE performers represent collaboration and creativity in its highest musical form. The ensembles consist of a jazz ensemble, mixed choir, guitar ensemble (in its fourth year), modern band (in its third year), symphony orchestra, and concert band. Students were chosen through an audition process. The jazz ensemble will have 20 instrumentalists, the mixed choir 240 vocalists, the guitar ensemble 21 guitarists, the symphony orchestra 122 instrumentalists, the concert band 121 instrumentalists, and the modern band will have 9 musicians. Many ANHE members are also Tri-M® Music Honor Society members. Eligible students have qualified for their state-level honor ensemble program (not applicable to guitar or modern band students) and competed against top students for a spot in these national honor ensembles.
Selected students will be rehearsing a challenging repertoire in preparation for performing under the direction of six of the most prominent conductors in the United States: Geoffrey Paul Boers (Mixed Choir); LaSaundra Booth (Symphony Orchestra); Travis J. Cross (Concert Band); Todd Stoll with Cécile McLorin Salvant (Jazz Ensemble); Olga Amelkina-Vera (Guitar Ensemble); and Spencer Hale (Modern Band). All conductors have received top honors in their field and will spend several days rehearsing with students before the concert.
Names, schools and states, as well as music directors, of the 533 2021 All-National Honor Ensemble students are available on the ANHE website: nafme.org/ANHE. Learn about past ensembles.
###
National Association for Music Education, among the world's largest arts education organizations, is the only association that addresses all aspects of music education. NAfME advocates at the local, state, and national levels; provides resources for teachers, parents, and administrators; hosts professional development events; and offers a variety of opportunities for students and teachers. The Association has supported music educators at all teaching levels for more than a century. With tens of thousands of members teaching millions of students nationwide, the organization is the national voice of music education in the United States.
Jazz at Lincoln Center The mission of Jazz at Lincoln Center is to entertain, enrich and expand a global community for Jazz through performance, education and advocacy. We believe Jazz is a metaphor for Democracy. Because jazz is improvisational, it celebrates personal freedom and encourages individual expression. Because jazz is swinging, it dedicates that freedom to finding and maintaining common ground with others. Because jazz is rooted in the blues, it inspires us to face adversity with persistent optimism.
Little Kids Rock transforms lives by restoring, expanding, and innovating music education in our schools. Our network of thousands of K–12 teachers across 45 states leads a national movement that brings innovative and inclusive music education to students. Using genres including rock, pop, Latin, and rap, the Little Kids Rock program empowers teachers to build music programs as diverse as the kids they serve. Students see themselves reflected in their classes, which strengthens their connection to their school, their peers, and their community. Little Kids Rock also donates necessary instruments and curriculum, meeting a key need of many school music programs. The world of music expands through innovation. Little Kids Rock ensures that music education does as well. More than 500,000 kids currently participate in Little Kids Rock programs nationwide. Since 2002, the organization has reached more than 1,000,000 students with highly inclusive and culturally relevant music education.
Follow NAfME on Twitter (twitter.com/nafme) and on Facebook (facebook.com/nafme).
Published Date
January 18, 2022
Copyright
January 18, 2022. © National Association for Music Education (NAfME.org)