An Opera Adventure
Elementary Students Find Treasure in a Digital Performance of "The Pirates of Penzance" 
By Barb Spieler, sponsored by Opera Theatre of Saint Louis
The third and fourth grade students' questions came rapid-fire:
"How can Mabel sing so high?"
"Did the Major-General have any special tricks to help him remember all those words?"
"Do you think those costumes are itchy?"
Students formulated these questions after viewing a 30-minute digital performance of Gilbert and Sullivan's "The Pirates of Penzance," performed by artists from Opera Theatre of Saint Louis (OTSL). The young musicians responded to the operetta with enthusiastic applause and a hearty "bravo," and with many questions and comments.
"How long did it take for them to learn their parts?"
"I never knew that opera singers had to be good actors."
Setting the Stage in the Classroom 
My elementary music students were completing a unit of study on opera, and the virtual performance of "The Pirates of Penzance" was a culminating activity. Live performances were not allowed in my school because of COVID precautions, and the free digital production filled a much-needed opportunity for students to view an artistic presentation that was musically rewarding, instructionally meaningful, and child-friendly.
OTSL provided a comprehensive study guide, with helpful information that assisted with lesson planning. The guide included a synopsis of "The Pirates of Penzance" (along with the plot changes that were made in order to condense the full opera into a length appropriate for young students), a glossary of opera terms, and historical information about Gilbert and Sullivan. Students were excited to see the pictures of the cast and the creative team that were included in the study guide, and immediately connected with the diversity of the featured artists. "The Pirate King looks like my dad" and "Ruth looks like my next-door neighbor" were comments that came from students.
Short video tutorials, featuring different aspects of "The Pirates of Penzance," were provided by OTSL. These included videos on movement and dance, lighting, making music in opera, and a demonstration of patter song.
Making Opera Interactive 
We began our opera exploration with an overview of frequently used terms, including recitative, aria, and libretto. Students loved exploring ways to vocalize recitatives by improvising the answer to simple questions like "what did you have for breakfast?" or "what is your favorite sport?" We extended this activity by having individuals volunteer to create a recitative that a superhero, cartoon character, or popular figure might sing, while classmates guessed who the character was. Even reluctant singers were anxious to give this fun activity a try.
"The Pirates of Penzance" has a hilariously funny plot, with many complications for poor Frederick, who is accidentally apprenticed to a band of pirates through a series of missteps. Students enjoyed the zany characters and the silly twists but needed explanations for some of the more complex plot lines. They were surprised to learn that, in opera, the audience is provided a synopsis before viewing the performance. "Doesn't that spoil the surprise ending?" asked one student. "No," another replied. "I think they always live happily ever after."
Each student had a music supply bag because of COVID restrictions on shared materials. Items from the bags provided wonderful props, which we used when talking about each character. After the description of a character, students would use materials from their bag to create their own "costume" for that person. Rhythm sticks became swords, scarves became aprons, and paper plates became hats. We retold the story, with students making quick costume changes for each character's appearance.
I wanted to provide multiple opportunities for students to hear the arias sung by the main characters before viewing the performance, so we incorporated many music activities that could be done while watching video clips. Students added a simple rhythmic ostinato accompaniment to "I Am a Pirate King," using unpitched percussion instruments from their supply bags, and used rhythm sticks as batons to practice conducting in triple meter to "Poor Wandering One." Lip syncing the words to the Major-General's aria provided a fun challenge, and they enjoyed miming the dramatic action that Ruth uses when she describes how Frederick was apprenticed when she confused the words "pilot" and "pirate."
Students' Response to Digital Performance 
Students responded well to the lessons leading up to the viewing of "The Pirates of Penzance," but I wondered if they would connect with the digital version of the opera since they had, in past years, seen only live musical productions. My concerns were unfounded. They were enthralled with the virtual presentation and saw it as a special performance that was different from an in-person experience, but still engaging and entertaining.
Meeting a Member of the Cast
Our study of "The Pirates of Penzance" concluded with a Zoom session with opera singer Angel Riley, who played the character of Mabel. Ms. Riley told the students about how she had discovered opera through a high school experience with OTSL, and how she approached learning her part. Students were curious about her singing career and asked many questions about how the production was staged and filmed. Ms. Riley's warm demeanor and approachable manner made a positive impact on students, and she encouraged them to think about becoming involved in opera in the future.
Reflection and Insight 
A virtual program can never replace the thrill of watching a live performance, but my students' experience with OTSL's virtual production of "The Pirates of Penzance" allowed them to connect with the world of opera in a way that was both enjoyable and educational. A concluding comment from a third-grade student, who was viewing opera for the first time, summed up the sentiment of many children:
"That was the best opera I've ever seen. Can we watch the video again?"
Past articles from Opera Theatre of Saint Louis:
About the author: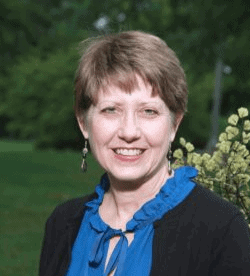 Barb Spieler recently retired after teaching music for 40 years. She earned a Bachelor of Music degree from Saint Mary's College, a Master of Arts degree from Lindenwood University, and Orff-Schulwerk certification from the University of Memphis. She became interested in introducing opera to young musicians when she participated in the "Music! Words! Opera!" program through Opera Theatre of Saint Louis.
Did this blog spur new ideas for your music program? Share them on Amplify! Interested in reprinting this article? Please review the reprint guidelines.
The National Association for Music Education (NAfME) provides a number of forums for the sharing of information and opinion, including blogs and postings on our website, articles and columns in our magazines and journals, and postings to our Amplify member portal. Unless specifically noted, the views expressed in these media do not necessarily represent the policy or views of the Association, its officers, or its employees.
February 10, 2022. © National Association for Music Education (NAfME.org)
Published Date
February 10, 2022
Copyright
February 10, 2022. © National Association for Music Education (NAfME.org)