Beyond the School Year
Why Music Camp Makes a Difference 
By NAfME Member Amy K. Miller, sponsored by Opera Theatre of Saint Louis
As the current, unprecedented school year winds down, parents may be asking you about ways in which their child can remain active and engaged with music during the summer break. They may even question if continuing over the summer is necessary. Will it make any difference? For all students, especially those who have an affinity for music and the arts, the answer is a resounding "Yes!"
In the article "Expanding Musical Opportunities: Considerations in Choosing a Summer Music Camp," Dr. Jenny L. Neff outlines key considerations in choosing a camp. Type of camp, faculty, counselors, camper readiness and needs, affordability are all important, but the essential element she identifies is "The 'Priceless' Factor":
The camp environment can build a sense of community that students can bring back and make infectious in your ensemble. Students can develop life-long friendships with other musicians from around the country… 
Patti Saraniero, in her Kennedy Center article "Supporting Artistically Gifted Students," states:
…parents and teachers can help their students find and connect with other artistic peers, both in and out of school. After-school and summer programs help kids find like-minded peers. These relationships are necessary for social/emotional well-being as well as artistic growth.
These truths reinforced a recent experience I had working with students at Opera Camp for Kids through the Opera Theatre of Saint Louis. Here is my story.
"Best. Camp. Ever."
These are the words I heard from several middle school students recently. But more about that in a moment.
Years ago, when my son went away to college, he entered a music conservatory to study composition. He had a roommate who was also studying music composition. In a conversation about our boys, that young man's mother shared that her son never really found his niche in high school. But when he got to the conservatory, he flourished, she said, because he "had found his people."
Back to the middle school students and the best camp ever.
For many years I have taught at Opera Camp for Opera Theatre of Saint Louis. I hesitate to say "teaching"—it's more like facilitating creativity. At this camp students learn about the fun and elements of live opera and create their own works. This past year, because of the pandemic, the camps were virtual.
Virtual Camps = Geographic Diversity
Students from several different states came together to make music, learn about opera, and create their own performance video. The week-long camp was held on Zoom with daily three-hour sessions.
First Day—Launch
Students in grades 4–7 were introduced to each other, the staff, and the current production at Opera Theatre of Saint Louis, Gilbert and Sullivan's The Pirates of Penzance. Students participated in singing and theatre games that were effectively adapted for the virtual venue.
Second Day—Engagement
On the second day, creativity was flowing spontaneously. Students were having a great time creating their own opera, which they titled "Pirates of Puns'ance." They were laughing at pirate-themed puns and jokes which developed into inspiration and story line for their libretto. Text was then set to music.
Third and Fourth Days—Bonding
Midweek, the synergy was palpable. All participants were totally engaged in the process. At mid-morning, I announced it was time for our daily ten-minute break away from the computer screen. Students responded, "Aww, do we have to take a break? Can't we just stay here and hang out?"
Admittedly, I thought if the students didn't take a break, I wouldn't get one either! But I told them that of course they could stay and became the fly on the wall to just listen and observe, making sure the conversation remained appropriate.
I expected the students would talk about TV shows, or some electronic game they were playing. But, no—they were focused on the arts.
One sixth grader shared that he would miss the final "watch party" because he had ballet class. Most middle school boys would be mortified if their peers knew that they were taking ballet! This group embraced it, telling him they were sorry he would miss the watch party, but dance was a cool thing to do.
Another asked if anyone would mind if her sister joined our group. Her sister was in high school and older than the other participants. She heard what we were doing and was eager to participate. She hung around with us the next two days.
Another sixth grader bravely shared with the group that at his school he was told that he "learns differently." He possessed a wonderful singing voice and expressive acting skills. Perhaps he's artistically gifted. Like Einstein, maybe he had difficulty in school, but excels at the things that interest him.
Last Day—Success Outcomes
On the last day, students were exchanging emails with each other, wanting to keep in touch. When asked what they liked most about opera camp, many voiced, "It was the best camp they had ever attended."
Wow. Best camp ever.
Was it the high-energy, engaging activities, the collaborative and creative processes? Was it The Pirates of Penzance?
What really made it the best camp ever is this:
This group of middle schoolers found their people.
 As educators we can help our students of all ages find and connect with their like-minded peers. Look for what is available in your area: community music schools, community bands, community theatre, summer children's choirs, and yes, summer music camps. Participation in these programs allows students to develop self-confidence and cultural and personal connections in ways perhaps not available to them during the academic year.
Attending a summer music or arts camp may just be the best camp ever.
References:
Neff, Dr. Jenny L. (2019) Expanding Musical Opportunities: Considerations in Choosing a Summer Music Camp. National Association for Music Education.
Saraniero, Patti. (2019) Supporting Artistically Gifted Students. The Kennedy Center.
About the author: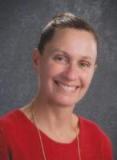 Mrs. Amy K. Miller has Bachelor of Music and Master of Music Education degrees from Southern Illinois University at Carbondale. She has also achieved National Board Certification in Early/Middle Childhood Music, and has completed Level III Orff certification, Level III Kodaly certification, and two levels of World Music Drumming.
Mrs. Miller has presented workshops for St. Louis AOSA, St. Louis Area Kodaly Educators, Missouri Music Educators Association, Midwest Kodaly Music Educators, and the Georgia Music Educators Association. She served as the Elementary Vice-President for the Missouri Music Educators Association 2014–16, and as the local conference committee instrument co-chair for the AOSA National Conference in 2012. Mrs. Miller has 40 years of experience teaching music at the elementary level and was teacher of the year at Bellerive Elementary in the Parkway School District in 2005.
Memberships include NAfME, MMEA, American Orff Schulwerk Association (AOSA), St. Louis AOSA (past chapter president), Organization of American Kodaly Educators (OAKE), and St. Louis Area Kodaly Educators (SLAKE).
Did this blog spur new ideas for your music program? Share them on Amplify! Interested in reprinting this article? Please review the reprint guidelines.
The National Association for Music Education (NAfME) provides a number of forums for the sharing of information and opinion, including blogs and postings on our website, articles and columns in our magazines and journals, and postings to our Amplify member portal. Unless specifically noted, the views expressed in these media do not necessarily represent the policy or views of the Association, its officers, or its employees.
May 25, 2021. © National Association for Music Education (NAfME.org)
Published Date
May 25, 2021
Copyright
May 25, 2021. © National Association for Music Education (NAfME.org)