First Steps in Green Screen Technology
An Exciting and Creative Way to Engage Your K–6 Students!
By NAfME Member David Rankine
Presenting First Steps in Green Screen Technology at the "NAfME is ME!" 2022 NAfME National Conference in National Harbor, Maryland. Register now.
Do you ever feel like nothing is working in your music class, or your students often feel disengaged? Well, look no further than using green screens in all of your lessons and activities.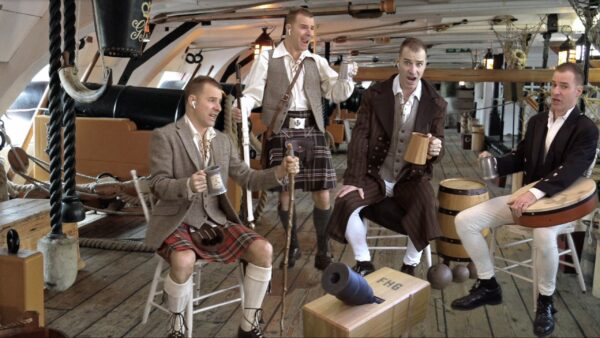 Transform Your Room into a Green Screen Studio
Whether simply hanging a small green screen on your wall, or a studio the size of a classroom, your students will have the opportunity to create simple or elaborate video productions using their own Android or Apple devices and free apps. Educators will be able to transform activities they are already using in their classrooms into a professionally edited multimedia production (e.g., group or solo singing, circle games, dancing, expressive movement, even full band or choir performances). More specifically, students can create and film their own productions, learn how to substitute the green screen background with images and video, and learn different simple editing techniques to enhance their final high-definition products.
An Idea Born Out of Online Teaching
On March 16, 2020, I woke up early with a feeling of uncertainty and a sense of wonder. The Ontario Government had just initiated a province-wide lockdown, and I wondered what was going to happen to my family, my community, and more specifically, my 800 Kindergarten to Grade 6 music students. As the first day of the COVID-19 pandemic impacted all areas of public and private life, Ontario schools were shuttered for what would amount to more than three months leaving students, educators, and families stuck. In a web of nervousness and uncertainty, I wondered out loud, "What am I going to do?"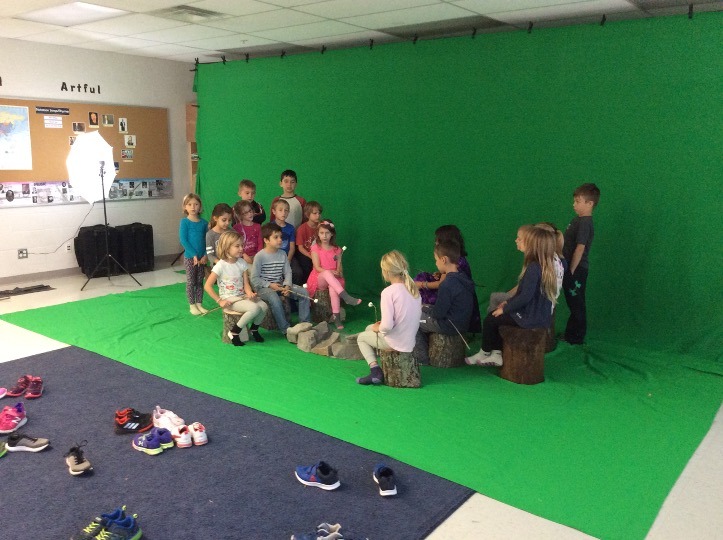 Before the provincial lockdown, students at Kingston East Elementary School (formerly École Sir John A. Macdonald PS) were not learning "about" music, but rather were busy "doing" music with May Day festivals, family folk dances, musicals, and long-term care home showcases, just to name a few. Classes were filled with excitement and wonder as students were always singing, dancing, playing, and improvising with their voices and other instruments. When I learned that Ontario schools would become virtual, I was initially saddened about the loss of community building and creation that always followed in-person learning. Fortunately, since I had just begun my own DIY maple syrup production, I had ample time to ponder the many ways I could re-design an already vibrant and experiential music program. Just like the sap continued to flow, the ideas soon followed.
The ancient Chinese proverb, "I hear and I forget, I see and I remember, I do and I understand" has always been at the forefront of my teaching and learning. How could I go about developing an online learning experience where children were joyfully engaged and for whom learning was but a "seamless process of effortless assimilation" (Feierabend, 1992)? Then it hit me.
As I continued on my fun-filled journey of splitting wood, boiling down sap, and producing litre after litre the liquid gold, I decided to turn our forested property and house into a film and recording studio and develop an interactive program that mirrored the likes of Mr. Rogers and the hit PBS Series Lomax the Hound of Music. From this idea was born: Mr. Rankine's Music Cabin. It wasn't long before the walk-out basement of our home was entirely transformed into a rustic cabin complete with a grand piano, stove, magic maple syrup, puppets, and surrounded by instruments galore. Lights, microphones, computers, and green screens filled every available space, and no evidence of my original cozy basement remained.
Mr. Rankine's Music Cabin is a joyful, research-based, and engaging educational program based on my good friend Dr. John Feierabend's First Steps in Music and Conversational Solfège curricula (Feierabend, 2006). Each episode contains a variety of Canadian and international folk songs, games, and dances, promotes active learning, and compels children to participate in tuneful, beautiful, and artful activities. Whether awakening the sensation of their singing voices by echoing a slide whistle, or dancing and developing music literacy skills with the likes of Canada's Natalie McMaster or the Barra MacNeils, this program is aimed at children in preschool through middle elementary and is aligned for in-person learning and online teaching and assessment.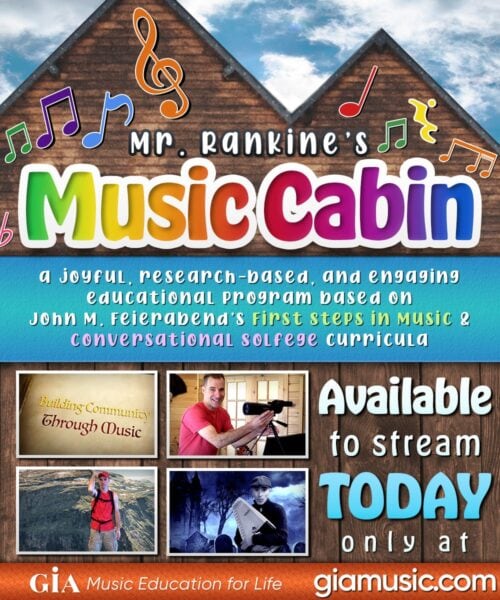 Eight episodes of Mr. Rankine's Music Cabin have been made available for streaming anywhere in the world. It is amazing how many new and positive innovations have emerged as a result of this global pandemic, and I am so grateful for the family and collegial support in helping to build community through music.
Come in the Green Screen Studio at the National Conference
I hope to see you all at the NAfME National Conference. During my session, "First Steps in Green Screen Technology," you will leave with easy to implement activities guaranteed to improve participation of disengaged learners in music making, reflect the diversity of students in today's classrooms, and enable individual students and groups to connect music with other subject areas.
Videos
References
Feierabend, J. (1992). Music in early childhood. In B. L. Andress & L. M. Walker (Eds.), Readings in early childhood music education (p. 26-31). Reston, VA: Music Educators National Conference.
Feierabend, John M. (2006). First steps in music for preschool and beyond. GIA Publications.
About the author: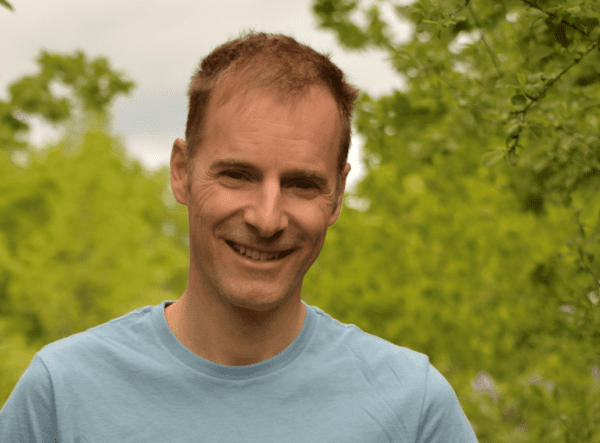 NAfME member David Rankine has been teaching music in Kingston area schools, community organizations, and historic sites for more than 20 years. He received his B.A. and B.Ed. from Queen's University where he received the L.W. Copp Teaching Award and is a former Drum Major of the Fort Henry Guard and Queen's Bands. A Certified Teacher Trainer in First Steps in Music and Conversational Solfège, David is the former organist for the Kingston Frontenacs OHL Hockey Franchise and has received numerous grants and donations under the umbrella of "Building Community Through Music." These proceeds have enabled more than 800 K–6 students to annually take part in and host folk festivals, May Day festivals, and family folk dances. David lives in a forest just north of Kingston, Ontario, Canada, with his wife and two children, Eva and George.
Did this blog spur new ideas for your music program? Share them on Amplify! Interested in reprinting this article? Please review the reprint guidelines.
The National Association for Music Education (NAfME) provides a number of forums for the sharing of information and opinion, including blogs and postings on our website, articles and columns in our magazines and journals, and postings to our Amplify member portal. Unless specifically noted, the views expressed in these media do not necessarily represent the policy or views of the Association, its officers, or its employees.
September 23, 2022. © National Association for Music Education (NAfME.org)
Published Date
September 24, 2022
Copyright
September 24, 2022. © National Association for Music Education (NAfME.org)