Good Enough Is Neither . . . Except for Now
Keep Music Education Meaningful, Manageable, and Mindful
 By NAfME Member David Knott
This blog first appeared on David Knott's "Radical Music Education" blog.
"Good enough is neither good, nor enough" was a phrase I used to keep near my desk for years. It served as a reminder to make sure I always do my best work. With the recent movement to online teaching and the COVID-19 crisis, life looks different, and many of us are moved out of our normal realms of awesomeness—moved into a virtual world where we have to find new ways to shine. This territory of uncharted understanding can be challenging for us who are high achievers! For every stakeholder.
I have been grateful (mostly) for the many online pop-up help sites on virtual teaching. They move as fast as the learning these days. A few times I have reached out to gain some new knowledge from people who have a better grip on the virtual lifestyle. Some of the professionals have been presenting virtually for half a decade. That is like a lifetime to you and me! Honestly, I prefer my advanced computer games to be an Atari 2600, so the use of flipgrid still has challenges for me, and the use of Zoom, Google Classroom . . . I know at least three of you reading this can relate. Yet, I do not do less than my best when it comes to my craft. So what happens now? (insert Evita music here . . . )
I must say in this time of sharing and collaboration, the question I and many of my colleagues are tired of seeing goes a little something like this: "Can someone tell me how to create the virtual ensemble similar to the Eric guy." We we all know the "Eric guy" and the virtual choirs he has produced are trend-setting, and many great similar experiences have been produced by people who like the editing game. The result: More people wanting to keep up and flex some virtual chops. The problem: You can't do it if you are not willing to do the time and pay the cost. Don't worry—people will not think less of you, and neither should you.
What does all this mean, and what is the point? The point comes down to simply this: Less is more. Kenny Aronoff, by far the most famous drummer you may have never heard of, said this in a Modern Drummer Magazine article in the '80s: "It has always stayed with me for my drum set playing. Don't add what is not needed for the song." This moves to—do not add what is not needed to the online learning platform. The conflict arises when we fear providing less will appear as not "good enough." This feeling is real. The ego jumps in and tells us we are no "good" and have not done "enough." So what do we do? I mean, the math teacher next door developed an app to ensure all students can be prepared for the state assessments, and I just want to add a darn picture to my virtual classroom announcements! AHHHHHAHHHAHAHAHAHAHAH!
So what do we do?
We cut ourselves a break and figure out our strengths and put them to work. My last blog has a few more suggestions on this and you can check it out here.
We do not have to measure ourselves with people who have a different understanding than we do with online delivery. We all know the challenge of not feeling at our best. You do not want your students to be let down, but they want your interaction. Many will have much more on their mind and probably will not judge if that picture you want to post turns out to be only text in the message box. What we have to do is follow a simple mantra. Keep it:
Meaningful, Manageable, and Mindful
Yes, I will admit I am branding this phrase because I believe it to be true. Not just now, always! If a time existed for you not to be your old best, let it be now. As we allow ourselves to be less than our normal, we will create a new best-self, and our good enough will be good enough BECAUSE IT BELONGS TO US. Continuing to strive to achieve someone else's best product on a journey to be good enough, we will find it to not be good work or enough for what our kids need.
So follow the three M's and make your "new good" absolutely amazing, and ELEVATE yourself to elevate your students!
About the author: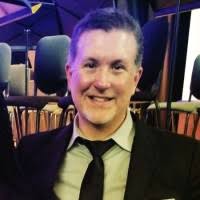 NAfME member David Knott is a conductor, percussionist, and music education specialist. He has been the Instrumental Music Educator and Conductor of the Catherine Hall Bands at the Milton Hershey School in Hershey, Pennsylvania, for the past 14 years. He oversees the Catherine Hall Wind Symphony, Concert Band, and Middle Division Jazz Band. Knott received his Bachelor's of Music Education the Indiana University of Pennsylvania and his Master's in Percussion Performance at Michigan State University.
Did this blog spur new ideas for your music program? Share them on Amplify! Interested in reprinting this article? Please review the reprint guidelines.
The National Association for Music Education (NAfME) provides a number of forums for the sharing of information and opinion, including blogs and postings on our website, articles and columns in our magazines and journals, and postings to our Amplify member portal. Unless specifically noted, the views expressed in these media do not necessarily represent the policy or views of the Association, its officers, or its employees.
July 21, 2020. © National Association for Music Education (NAfME.org)
Published Date
July 21, 2020
Copyright
July 21, 2020. © National Association for Music Education (NAfME.org)