Moving to Online Learning
A Few "Jabs" to "Hook" You Up with a Knock-Out Plan 
By NAfME Member David Knott 
This blog first appeared on David Knott's "Radical Music Education" blog.
With our transition from traditional teaching to online delivery of content, there are many places popping up to provide resources for you to become a "virtual rockstar." These same resources let readers and followers view many people's "virtual flex." An online "pose-down" sometimes leading to some hurtful comments in the thread. You can probably imagine how nasty that can be! Yes, virtual flexing happens. We all do it! Even writing this blog post can be considered a mild flex.
Almost all artists and content creators are driven to share, and we should share. It helps provide a vehicle to elevate our art form. Somehow all of these "virtual pose-downs" can make the transition to online teaching trauma-inducing for many students, parents, and even us the educators.
As we transition, I am going to share what works for me in my new delivery of content and provide you with three jabs to set up your right hook and knock your virtual classroom out!
JAB 1 – Know the Rules and Stay in Your Lane
Recently I have been revisiting my Jiu Jitsu background and have watched some great matches in my spare time. Some great training and preparation go into preparing for a match—long hours of training on many levels of skill sets and applications. Developing a keen awareness to the limitations of your skill set and how to maximize your strengths provides a clear strategy, setting you up for a win. If you move towards playing the opponent's game, you will lose every time.
We can relate this to music education and prepping for an audition. I always tell my students: "Play your game, not anyone else's. If you hear someone playing the pieces faster, louder, with a different phrasing, it does not matter. Play your piece, your way, in your audition. Do not change the strategy." If we move from our strengths, we are bound to be off center and not deliver our best game plan.
Training Strategy: Take stock in what you are able to do well in the delivery parameters given to you.
JAB 2 – Plan to Win 
As I went to our friend Google to find who to credit the famous quote about planning, this picture came up. The fact this quote can be credited to multiple people tells the value people put on planning ahead. Stoic philosopher Seneca in his Moral Letters says, "Life without design is erratic." (95.46) Seneca also has this wonderful reminder:
No wind blows in favor of a ship without direction.
What do modern legends say about planning? In his book, The Score Takes Care of Itself, Bill Walsh, Super Bowl-winning coach of the San Francisco 49ers, states the following:
"If you want to sleep the night before the game, have your first 25 plays established the night before. You can walk into the game and start without that stress factor."
We can relate this to our transition to online learning by making our game plan ahead of time.
Training Strategy: Take the timelines given to you and map out your first five to ten lessons based on what you know will be useful to your students.
JAB 3 – Play "Your Game"
As I mentioned before, the online transition can be a time where we see people showing how they produced a virtual steel drum band based on donations of buckets from the local car dealership. Who would not want to share that? I know I would want to as I would be super excited at what we accomplished! While this may be a super cool experience, not all of us will be able to match the experience for our kids. We start feeling less about our abilities to be our best self and can turn to depreciation. When feeling this way, we need to remember to play our personal game. I have embraced the motto: 
Meaningful, Manageable, and Mindful
We all know this will be a difficult time for parents and students, and there are plenty of resources to talk about the challenge parents are facing. We can see this every time we log into Facebook and read teacher/parent posts about virtual learning. Use this information and place it into your game plan to become a champion of your day.
My weekly game plan currently involves the following:
As the students work and turn in content, I am interacting throughout each day. This modular posting schedule allows for the students to know when content will be posted, when it is due, and when I am available. In between the module I can have virtual meet-ups via video or Google Classroom check-ins. Additionally, modular posting allows a bit of time for all parties to evaluate what is working for them and not find they are falling behind in the area of study. 
As in any great match we do not want to run out of gas early and get knocked out. It can be challenging as we see other people post their best work, and we also need to remember we have not seen the hours of preparation utilized in the planning of these great projects. A great photo captures a moment in the journey, and each journey begins with the first step. As you make your first step—or fifth step—forward, remember the big takeaway from this reading:
Play your game and play to help your students win.
About the author: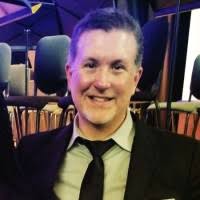 NAfME member David Knott is a conductor, percussionist, and music education specialist. He has been the Instrumental Music Educator and Conductor of the Catherine Hall Bands at the Milton Hershey School in Hershey, Pennsylvania, for the past 14 years. He oversees the Catherine Hall Wind Symphony, Concert Band, and Middle Division Jazz Band. Knott received his Bachelor's of Music Education the Indiana University of Pennsylvania and his Master's in Percussion Performance at Michigan State University.
Did this blog spur new ideas for your music program? Share them on Amplify! Interested in reprinting this article? Please review the reprint guidelines.
The National Association for Music Education (NAfME) provides a number of forums for the sharing of information and opinion, including blogs and postings on our website, articles and columns in our magazines and journals, and postings to our Amplify member portal. Unless specifically noted, the views expressed in these media do not necessarily represent the policy or views of the Association, its officers, or its employees.
Catherina Hurlburt, Marketing Communications Manager. April 28, 2020. © National Association for Music Education (NAfME.org)
Published Date
April 28, 2020
Copyright
April 28, 2020. © National Association for Music Education (NAfME.org)