Infusing Creativity into Your Next Ensemble Rehearsal
By NAfME Members Wendy K. Matthews, BethAnn Hepburn, and Elizabeth Hankins
Wendy Matthews, BethAnn Hepburn, and Elizabeth Hankins presented on "Infusing Creativity into Your Next Ensemble Rehearsal" during the NAfME 2021 PreK–12 Learning Collaborative in February 2021.
Creativity is a key component of developing comprehensive musicians. Yet, the challenge continues to be: How do we, as ensemble directors provide students with opportunities to think beyond notes and rhythms and develop a deeper understanding of all aspects of music? In this blog, we will highlight relevant research and provide you with examples and ideas to encourage curiosity and self-expression through:
playing by ear
composing
improvising
peer-directed rehearsals
Creativity as Process
As defined by Webster (1990), musical creativity is the engagement of the mind in the active, structured process of "thinking in sound" to produce some product that is new for the creator. Performing music and learning musical concepts are different cognitive processes (Webster, 2016) that are equally important for developing musicians in our ensembles.
Playing by Ear/Composition
Playing by ear parallels the way we learn a language and allows students to express themselves through sound. Playing by ear can enhance enjoyment, motivation, experimentation, strategy use, and problem-solving skills (Davis, 2012). Similarly, composing brings together aspects of listening and performing that support students' understanding of music, their imagination, and autonomy over their music-making (Veloso & Carvalho, 2012). This exploration can be part of the large ensemble process from the earliest stages.
Activities 
Students can collaboratively work together to reproduce by ear familiar music in like-instruments groups or using digital software such as Garageband or ChromeMusic Lab.
Games such as the Poison Rhythm Game, call-and-response game similar to Simon Says supports developing aural skills and strengthening rhythmic capabilities. Here, a leader performs a variety of melodies or rhythms for the students to echo. When students hear the poison rhythm, they should not repeat it back.
Students can create soundscapes or soundtracks to literature, such as a poem or book, using sounds that portray the emotion of a text. For example, in the book The Little Old Lady Who Is Not Afraid of Anything by Linda Williams and Megan Lloyd, an old lady travels through the woods pursued by mysterious sounds. For this project, students can create walking music and sound effects. Additionally, students can compose ringtones, superhero themes, and video game music.
Improvisation
Improvisation links informal and formal learning to acquire a holistic music education by merging ear training, music theory, and performance (Campbell, 2009). Kratus (1996) defines improvisation characteristics as purposeful movements to produce sounds, whether sung or played over time, without revision, and the performer has the freedom to choose melody and rhythm within certain constraints. Azzara (1993) concluded that young instrumentalists acquire higher-order music thinking skills through improvisation and may have two beneficial results:
Meaningful creative performance.
Performance of music from notation with greater recognition and understanding of music structure.
Activities
Improvisation develops over time and should be a regular part of your ensemble routine. For example, you can embed improvisation into the ensemble warm-up utilizing any given pitch or rhythm set, which can vary by the developmental level of the students, even beginners! For example:

Trading 4 beats or 8 beats where students can complete a phrase presented by the teacher or a classmate using melodic motives or rhythms extracted from an upcoming composition to preview the new notation.
Question & Answer activity where students respond to each other's musical statement using a prescribed set of notes, rhythms, or melodies to improvise longer phrases.
Theme and Variations ask students to create rhythmic, melodic, or tonal changes on a melody from their ensemble music. Begin with a simple melody and guide students through strategies to develop variations. For example, slowly add passing tones or ornaments to the melody or add rhythmic interest at cadence points.
Varying a given melody from a Skeletal outline rhythmically:

Peer-Directed Learning
Peer-directed learning, such as conductorless ensembles, provides many opportunities for students of any level to discover new skills, foster creativity, and develop critical thinking and problem-solving skills as they identify their challenges (Adams, 2005; Davis, 2010; Goodrich, 2018; Nickerson 1999). Khodyakov (2008) found peer-directed learning in ensembles fosters trust for others which enables students to cultivate:
Open communication
Civility
Ability to listen and follow colleagues
Willingness to be accountable
Consideration of alternatives ideas
Willingness to take artistic risks
Safe, warm, and welcoming environment for all
Activities 
Nurture peer-directed learning and/or conductorless ensembles by:

Inviting student input when selecting repertoire
Asking open-ended questions about rehearsal techniques and musical interpretation
Having students volunteer to lead variations of a new skill (e.g., rhythms for a new scale, articulations, bow placement, dynamic choices)
Taking time to allow students to share weekly updates about their lives so they can form connections and provide support (best done in small groups)
Check out this great resource: chamber music pedagogy guide. Questions: contact annie@cavani.org.
References
Adams, K. (2005). The Sources of Innovation and Creativity. National Center for Education and the Economy Research Summary and Final Report.
Azzara, C. D. (1993). Audiation-based improvisation techniques and elementary instrumental students' music achievement. Journal of Research in Music Education, 41(4), 328-342.
Campbell P. S. (2009). Learning to improvise music, improvising to learn. In G. Solis & B. Nettl (Eds). Musical Improvisation: Art, Education, and Society. (pp. 119–142). University of Illinois Press.
Davis, S. G. (2010). Metaphorical process and the birth of meaningful musical rationality in beginning instrumentalists. Research Studies in Music Education, 32(1), 3-21.
Davis, S. G. (2012). Instrumental ensemble learning and performance in primary and elementary schools. In G. E. McPherson & G. Welch (Eds.), The Oxford handbook of music education (pp. 417–434). Oxford University Press.
Goodrich, A. (2018). Peer Mentoring and Peer Tutoring Among K-12 Students: A Literature Review. Update: Applications of Research in Music Education, 36(2).
Katsman, S. (2018). The Conductorless String Orchestra. American String Teacher Association 68(2), 20-24.
Khodyakov, Dmitry (2008). Trust and Control in Counterpoint: A Case Study of Conductorless Orchestras [Doctoral dissertation, Rutgers University].
Kratus, J. (1996). A developmental approach to teaching music improvisation. International Journal of Music Education, 26, 27-38.
Nickerson, R. S. (1999). Enhancing creativity. In R. J. Sternberg (Ed.), Handbook of Creativity (pp. 392–410). Cambridge University Press. 
Veloso, A & Carvalho, S. (2012). Music composition as a way of learning: Emotions and the situated self. In Odena, O. (Ed.), Musical creativity: Insights from music education research. (pp.73-91). Ashgate.
Webster, P. R. (1990). Creative thinking in music. Music Educators Journal, 76(9), 22-28.
Webster, P. R. (2016). Twenty-five years on creative thinking in music. Music Educators Journal, 102 (3), 26-32.
About the authors: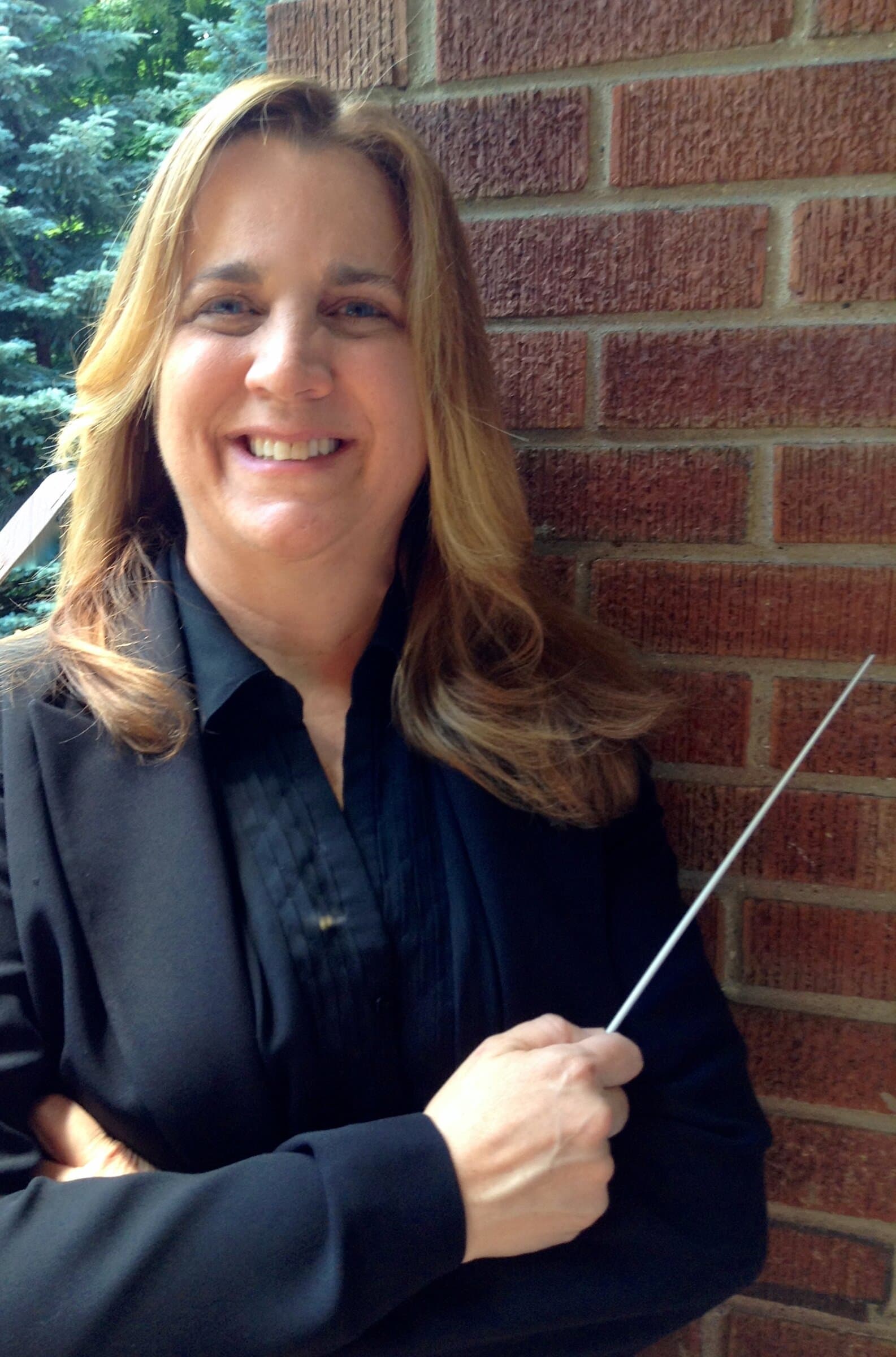 Wendy K. Matthews is Associate Professor of Music Education and Director of Bands at Kent State University. She holds degrees from the Peabody Conservatory of Music, University of Maryland-College Park, and George Mason University. Her research interests include music teacher pedagogies, oral histories of pioneering women brass players, and motivation and group dynamics in large ensembles. Her research has been published in several journals including the Journal of Research in Music Education, Psychology of Music, and the Journal of Band Research. Dr. Matthews has presented research, professional development, and historical sessions at national and international conferences, including Symposium on Music Teacher Education, International Society for Music Education, and the National Association for Music Education, as well as numerous state and collegiate conferences including OMEA, TMEA, MMC, KMEA, CASMEC, NCMEA, and VMEA. Dr. Matthews is the co-author of the Basic Conducting Techniques (Seventh Edition). Additionally, Dr. Matthews is in demand as a guest conductor, clinician, and adjudicator.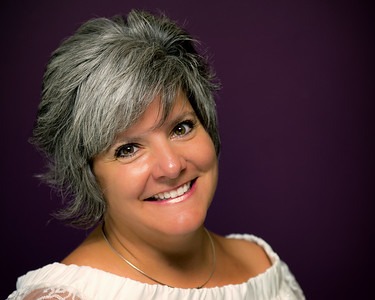 BethAnn Hepburn, M.A. Music Education, University of St. Thomas, St. Paul, Minnesota, teaches general music and choir for Streetsboro City Schools. She is a former National Board Member for the American Orff-Schulwerk Association. BethAnn is the music mentor for the Ohio Department of Education Fine Arts Cohort for new teachers. She serves as the Ohio Music Education Association's Professional Development Chair for General Music. She is a frequent presenter for AOSA National Conferences, Orff chapters across the United States, and internationally. BethAnn is co-author of Purposeful Pathways: Possibilities for the Elementary Music Classroom Books 1-4. BethAnn is a doctoral student in Music Education at Kent State University. She is a board member for the Ohio Alliance for Arts Education with the mission of equity and access to Fine Arts for all in Ohio. 
Elizabeth (Beth) Hankins completed her Ph.D. in Music Education at Case Western Reserve University in the spring of 2017. She holds a B.Mus. Ed from the Oberlin Conservatory of Music, and a M.A. Ed from Baldwin Wallace University. She began teaching in the Lakewood City Schools in 1990. She has taught beginning strings, middle school orchestra, and high school orchestra. She currently directs the Lakewood High School (LHS) Chamber Orchestra, the LHS Symphony Orchestra, the LHS Camerata Orchestra, the LHS Philharmonic Orchestra, and the Four Seasons String Quartets. She is a co-founder and the director of the "The Lakewood Project," our electric rock orchestra. In addition to conducting musical ensembles, she teaches music theory and class piano. During the 2002-2003 school year, Dr. Hankins was named the American String Teacher of the Year for the State of Ohio. In 2013, she received the Distinguished Alumni award from Baldwin Wallace University and The Oberlin Conservatory. Also, in 2013 and 2015, Dr. Hankins received the Yale Distinguished Music Educator Award (one of 50 teachers in the country). In 2017, she was named a finalist for the Grammy Music Educator of the Year. Professionally, Dr. Hankins serves as the OMEA Orchestra Affairs Chair, presents regularly at OMEA and national conventions, and serves as a guest clinician around the country.
Did this blog spur new ideas for your music program? Share them on Amplify! Interested in reprinting this article? Please review the reprint guidelines.
The National Association for Music Education (NAfME) provides a number of forums for the sharing of information and opinion, including blogs and postings on our website, articles and columns in our magazines and journals, and postings to our Amplify member portal. Unless specifically noted, the views expressed in these media do not necessarily represent the policy or views of the Association, its officers, or its employees.
June 24, 2021. © National Association for Music Education (NAfME.org)
Published Date
June 24, 2021
Copyright
June 24, 2021. © National Association for Music Education (NAfME.org)