Leadership Inside and Outside the Classroom
Dr. Blaire Koerner and Rachel Roberts
Institute for Music Leadership
Sponsored by Eastman School of Music
All industries are constantly changing and evolving with the times. The sudden arrival of COVID-19 simply accelerated this process, pushing us all to rethink and shift in an instant. In the field of music, the pandemic made us question how and where we perform, what we teach and why, how we engage with our audiences and students, where and how we receive income, and so much more. It magnified any gaps we had in incorporating technology, removing barriers, teaching virtually, and sustaining partnerships. In essence, the pandemic tested our ability to be adaptable.
Adaptability is the key to any industry, organization, or individual's success as they navigate an ever-shifting world. For musicians, we might study and perform pieces of music that are over 300 years old, yet our research, teaching, and performance opportunities have evolved over the last 300 years, continuing an ever-evolving modernization of musical career paths. For starters, today's musicians are now being asked to deliver educational content in various formats, understand numerous musical distribution processes, utilize multiple monetizing avenues, represent diverse audiences, run non-profits, and/or freelance businesses, and communicate the value of the arts. Those prepared for these tasks, or with the mindset and transferrable skill sets to quickly learn, don't simply adjust with new challenges, but thrive.
So, what does this all boil down to? Leadership. As educators, we are in a prime spot to impact the future of music as we train the next generation of musicians. We are the ones who offer young musicians a foundation of knowledge, ideas, and experiences. By reflecting upon the challenges COVID-19 presented us, we have the opportunity to lead our students into a new world of potential. What skillsets can we highlight to young musicians as they prepare to navigate the music industry? What ways can we empower them to sustain, or change, musical experiences? How can we help them articulate and advocate for the arts? How can we foster adaptability in all learners?
Building a Mindset 
The first step in fostering adaptability is to acknowledge your own individual leadership capability. Every one of us has led, either by choice or by "voluntelling," a group of individuals or project. Run a job search committee recently? Leadership. Suggested alterations or changes to the curriculum? Leadership. Mentored a new hire as they transitioned into a new role? Leadership. Articulated to the school board the need for specific funding? Leadership is embedded in most everything that we do, whether we recognize it or not. Helping our students build leadership skills begins first by recognizing all of the ways, big and small, that we each exemplify leadership.
Educators have a natural predilection for a growth mindset which helps us assess, reflect, and improve upon our existing knowledge. Just like practicing an instrument to achieve a high standard of performance, being aware of and deliberately practicing leadership skills can produce a high-level impact on those around us. Acknowledging our leadership identity gets the ball rolling.
Developing Skillsets 
Once we've built a leadership mindset, it's time to determine what skillsets and knowledge we would like to explore. What do you feel is important to emphasize in the classroom? Is it utilizing software/hardware? Hosting discussions around DEIA in music? Building mock entrepreneurial projects, such as a festival? Providing community engagement opportunities with local partners? Any one of these experiential ideas can help students develop significant leadership skills that will yield immeasurable future possibilities. Implementing any wide variety of experiential opportunities in the classroom will fundamentally change how students understand leadership, though doing so takes, time, planning, and preparation.
Fortunately, there is a large community of musical leaders providing a vast support system to lean on. Your networks are filled with potential guests to invite to speak to students on a wide variety of topics. There are existing educational tools, like the Eastman Case Studies, that have built-in assignments and discussion topics in the already-prepared teaching notes. Professional organizations, such as NAfME and National Art Education Association, offer guided trainings and micro-credentialing on particular topics. There are even leadership summer programs and degrees, for those seeking a more in-depth experience that will add to your credentials. The Eastman School of Music offers an annual Leadership Conference and a Master of Arts in Music Leadership degree, which fulfills the NYSED requirement for K-12 Music Teachers to advance to a Professional Certificate. There are many ways of exploring and developing leadership skills, regardless of your preferred method of discovery.
Applying Our Leadership
Because let's be honest. Teaching leadership isn't just about your students, it's also about you. In addition to teaching leadership skills and knowledge to future musicians, employing them in your own life can make an impact now. Leadership can impact your own musical and teaching career. How do you empower yourself to pursue your individual goals? How do you articulate your own artistic and teaching excellence? Leadership can impact your own career trajectory. How do you show value to an employer? How do you build relationships with colleagues and partners? Or, leadership can impact institutional or governmental change. How do you determine the right time to advocate transformation? How do you receive input from important stakeholders to inform decisions? Regardless of how you exemplify leadership, there are communities of like-minded learners who are similarily exploring and developing their leadership skills. Take the first step to connect, explore, and continue building your leadership capacities.
Professional Development & Training Resources:
About the authors: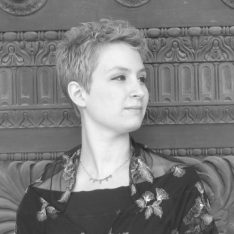 As the Assistant Director of the Institute for Music Leadership (IML), Dr. Blaire Koerner's mission is to provide resources and opportunities for creatives to envision, create and sustain successful careers in an ever-changing field. In this role, Dr. Koerner oversees the Arts Leadership Program curriculum, certificate, internship placements, grants, and student advising. She is also part of the Office of Careers & Professional Development advising team, collaborating with students and alumni in one-on-one meetings and group sessions to help them discover personal, professional, and artistic goals. Having been guided by incredible mentor's through-out her life, Dr. Koerner hopes to be a life-long connection to Eastman students and alumni. Read more about Dr. Koerner.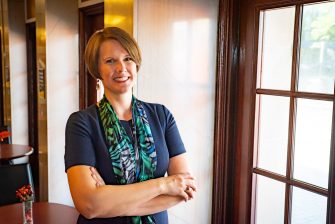 Rachel Roberts has navigated both the non-profit performing arts and higher education sectors, having held unique positions in both. In 2018, Rachel was named Associate Professor of Music Leadership and Graduate Degree Program Director, within Eastman School of Music's Institute for Music Leadership. In this newly created faculty role, she leads the new MA in Music Leadership, which aims to support the development of a unique combination of artistic and executive skills in the preparation of music leaders. As of June 1, 2021, her role expands to also include serving as the third Director of the Institute for Music Leadership. In this role, Rachel is responsible for overseeing all Institute activities and programs, including the Catherine Filene Shouse Arts Leadership Program, the Paul R. Judy Center for Innovation and Research, and the Careers and Professional Development Office. Read more about Rachel.
Did this article spur new ideas for your music program? Share them on Amplify! Interested in reprinting this article? Please review the reprint guidelines.
The National Association for Music Education (NAfME) provides a number of forums for the sharing of information and opinion, including blogs and postings on our website, articles and columns in our magazines and journals, and postings to our Amplify member portal. Unless specifically noted, the views expressed in these media do not necessarily represent the policy or views of the Association, its officers, or its employees.
January 13, 2022. © National Association for Music Education (NAfME.org)
Published Date
January 13, 2022
Category
Careers

Music Education Profession
Copyright
January 13, 2022. © National Association for Music Education (NAfME.org)