Inspiring Artistry, Building Community, and
Promoting the Classical Guitar
45 Years of Guitar Advocacy with the Guitar Foundation of America
By Thomas Amoriello Jr.
NAfME Council for Guitar Education Chair
Years before organizations such as the National Association for Music Education (NAfME), the Music Teachers National Association (MTNA), and the American String Teachers Association (ASTA) included any type of formal guitar representation within their respected frameworks, the Guitar Foundation of America (GFA) filled that void by promoting and advocating for the advancement of guitar education through a myriad of activities on an international level. The organization, which may be best known as a sponsor of classical guitar competitions and annual symposia, has been offering much more

during the last few decades. The GFA has a quarterly scholarly journal (Soundboard) that includes access to the latest research, archived "lost repertoire," and contemporary works, developments in guitar construction, educator appointments, and other university level guitar program information for the high school student. The GFA has commissioned much needed repertoire, especially in the medium of guitar ensemble and other chamber pieces with guitar additionally including organizing the performances of these works. The GFA sponsors master classes with esteemed concert artists, lectures on pedagogy and historical figures, recitals, community outreach, program certification, tour sponsorship, pre-college guitar education (a term since abandoned), and most importantly providing a network for classical guitarists to communicate from the enthusiastic amateur to the concert artist and college professor.
Today we hear from two important figures from the organization, including the GFA President Dr. Martha Masters (a former student from a Fairfax County, Virginia, school guitar program) and GFA Education Director Dr. Matthew Nishimoto (a former student from the Clark County, Nevada, school guitar program and recently appointed Member-at-Large on the NAfME Council for Guitar Education). The NAfME Guitar Council would like to thank Dr. Masters and Dr. Nishimoto for their contribution to guitar education.
Since the early 1970s the GFA has been one of the leading organizations for classical guitarists in the world. Can you please share what you feel are the current highlights?
Martha Masters: This organization was led for many years by incredibly passionate volunteers who devoted substantial time and talent to build the organization we have today. Their energy and devotion inspire those of us working for the organization today to maintain and build on the legacy they left to the new leadership. We are energized by a dedicated small staff, spread throughout the United States, striving to continue the good work of our founders. In the past decade, we have made several steps aimed at supporting the younger generation, including moving the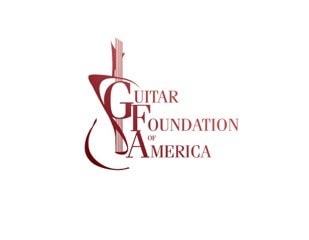 convention dates to summer, so that students can attend; adding the Guitar Summit "camp" for middle school and high school students as part of the convention; beginning our International Youth Competition; adding Prodigies, our publication for elementary school students; and creating our Visionary Goals for how we will work to support guitar education in the United States, with concrete goals we will be working to achieve in the coming years.
What are your personal opinions on the current state of guitar education across the U.S.A.?
MM: I could speak for hours on this! There is a big difference between talking about guitar education for performance at the international level (which requires private instruction, and hours of practice for years on end.) For the purposes of this interview, I'm going to assume we are talking about guitar education at the fundamental level—for the masses—for the purpose of general music education.
There is a fantastic history of general music education in this country, and it is often the only exposure that children have to the subject, as private instruction is expensive, and as a society, Americans have not placed the same value on arts education as have other countries. This means that our public offerings in music education are indispensable. When music programs were introduced in the public schools, guitar was (understandably) not one of the instruments included. Our pedagogy thirty years ago wouldn't have matched the standards needed to develop a successful program; we didn't have ensemble literature; and our teachers weren't well enough trained. However, in 2019, all of those deficiencies have been addressed. We have a clearly accepted "norm" of technical standards, we have more and more pieces being written every day for guitar orchestra (with young students in mind), and we have a plethora of fantastic musicians who want to teach.
There are many reasons that guitar programs work well in schools. First, guitar ensemble, like chorus, is an incredibly cost-efficient way to bring music to a school. Second, the guitar may draw interest for groups of students who perhaps aren't interested in playing instruments like the violin or the oboe. And I certainly don't need to preach to this choir that the more students who are exposed to the arts, we all win. Finally, the guitar has always been an instrument that people can continue to play alone, outside of an ensemble, when they are well beyond their pre-college years, as a relief in times of stress, as a means of non-verbal communication. The longevity of people playing the instrument offers a compelling reason to introduce it early. Just as physical education classes are starting to focus on fitness for fitness's sake (more time on working out, less time on sports) with an eye on "what can we teach a 12-year-old that they can realistically still engage with when they are 40," teaching the guitar to school children makes good sense for the same reason.
"We have some bright lights in terms of guitar programs throughout the United States, and we celebrate these success stories, and continue to advocate for more."
With the pedagogical level of the instrument being markedly raised, having developed a repertoire of ensemble music, and with all major university programs having high-level guitar departments, I have no doubt that were music education as a whole being introduced into the greater curriculum at the pre-college level in 2019, the guitar would have an equal seat at the table with band, orchestra and chorus. The challenge we face in 2019, with music education already incorporated in the curriculum (but largely without the guitar), is how to find a seat at the table when funding for the arts is tight. We have some bright lights in terms of guitar programs throughout the United States, and we celebrate these success stories, and continue to advocate for more.
You were a previous winner in the international guitar competition that the organization sponsors. Briefly share the artistic doors that opened for you when you were awarded the top prize. 
MM: My first international competition was GFA 1997. I entered with hopes of being a semifinalist; and then I gave the performance of my life (to that point) and made it into the finals. I was ecstatic, and went home the happiest 4th prize winner ever. I also left with a sense of confidence in my potential that I'm not sure existed before, and with the start of name recognition on an international level in our field. After the appearance in the finals, I started receiving my first invitations for "real" professional concerts. It was unexpected, and wonderful. This supports the theory that you don't have to win to get something great from these events. 
Having said that, my life did truly change overnight when I won in 2000. There was a deluge of international media, photo shoots, endorsements, audio recording, video recording, contracts, and then of course the big tour (56 concerts throughout North America over the course of one season). It was exposure that you can't buy; and exposure that takes even successful guitarists a decade to achieve—all in the space of a year. I would say that the win opened most doors within the world of guitar, and also some in the bigger world of music/human interest. People love a competition and a story.
Since then the GFA has initiated a youth competition. Please share your views on the current performance level of some of these middle and high school level students.
MM: The International Youth Competition (IYC) was started in 2005. The first event was one age division, and dominated by Americans. By 2006, the event had a much more international population of competitors, and a consistently high level, and in 2007 we created the two age divisions that exist today. If you look at the history of the competition, in the thirteen editions since, there have been two age divisions, eleven out of thirteen years at least one of those two winners has been from Asia. That same success rate doesn't translate to the GFA International Concert Artist Competition (ICAC), where in the same span of time, there have been two winners from Asia (the first two in the 36-year history of the event).
It is interesting to look at trends in pedagogy, what is working early, what is working later in maturity, through the lens of competition results. It is of course impossible to make sweeping judgments, but it is easy to spot trends. The same trend is spotted in American results in the GFA. In the same thirteen-year span, seven Americans won a first prize in the IYC, and one American won the ICAC. The vast majority of winners of the ICAC in that period have been European. The trends here are not of course limited to pedagogical trends, but also include a multitude of cultural and socio-economic factors. Though the data on Asian and American competitors in the IYC is comparable, the pedagogy and the sounds are very different. Data doesn't always tell a complete story.
"The young guitarists of today have a technical mastery that didn't exist 20 years ago, thanks to better pedagogy."
As far as how we compare to other instruments, this is a more difficult question to answer objectively, as those are not my areas of expertise. Having said that, I would say that when I was coming up, the "best" young guitarist in a region or a country was rarely on par with the "best" young pianist in a region. There was most always a noticeable difference in technical command of the instrument. I think that gap is closing quickly—and the young guitarists of today have a technical mastery that didn't exist 20 years ago, thanks to better pedagogy. Where I think we still lag behind is in interpretive areas. The high degree of technical difficulty of the instrument often delays our advancement in this area. Additionally, guitarists don't have the breadth of masterpieces from which to choose their repertoire. Masterpieces exist, but they are fewer. We need to continue to build the repertoire today, and be wiser about some of the choices made when playing original compositions or transcriptions from the 19th century and earlier.
In addition to your position with the GFA, you are also a guitar educator for the Clark County school system in Nevada and a NAfME member. How has being a NAfME member benefited your position as a music educator?
MN: Recently, NAfME hosted the inaugural All-National Honor Guitar Ensemble. This event was incredibly impactful to my students who participated, and also was inspirational to those younger students in my program. It has created something of a "legacy" for the students involved. The younger students now have another performance goal to strive for. The event itself was also an opportunity to sit down with other guitar educators from across the country, some I knew and some I met for the first time. It was a great chance to see how guitar education is implemented in the various regions, and to see differences as well as many, many similarities. 
Locally, the NAfME membership gives my students access to State MEA events and opportunities. These experiences help create a well-rounded student performer. Just as well, these opportunities allow for engagement of students of multiple levels, not just the top ensembles or top players.
What is your role as the recently appointed Education Director for the GFA?
Matthew Nishimoto: My main role is to coordinate efforts and initiatives to further the cause of guitar education. The efforts are driven by our GFA Education Visionary Goals which are:
1) Partner with national music education organizations to create opportunities for guitar students at the state level.
2) Create, curate, and share resources for students, teachers, and administrators.
3) Ensure that students have the opportunity to pursue a music education degree with a guitar focus.
4) Create a continuum of asynchronous and on-site professional development for guitar educators.
5) Cultivate a higher level of artistry and achievement in all existing classroom guitar programs through robust expansion of the GFA School Certification program.
6) Advocate for the guitar as one of the pillars of music education in the 21st century educational landscape. 
7) Foster networking opportunities among guitar educators.
8) Provide enriching musical experiences for young guitarists at GFA events.
For each of these, there is an effort, project, and/or committee in process to realize this vision. In the daily sense, this means working with organizations like NAfME that share like visions of guitar education in the 21st century. As well, I communicate with multiple groups of individuals who are assisting with several of our current education projects. I would say that it is like an old-timey plate spinner routine, but it is truly a community effort to approach these goals since so many dedicated people are involved, volunteering their time to help and contribute their expertise.
Of these many efforts, one of my large responsibilities is coordinating the GFA School Certification program. This program recognizes those pre-college schools that represent the GFA's standard of excellence in guitar education in the United States. We have recently streamlined the process and clarified expectations regarding GFA Standards. This process not only recognizes those schools that excel and set the standard but is also a means for school programs to reach out to the GFA for assistance in reaching all the expectations that have been outlined. 
How might guitar educators in the field of music education benefit from what the GFA has to offer?
MN: First and foremost, the GFA offers opportunities to connect with great people within our field. Artists, educators, and students, as well as individuals on the business side such as entrepreneurs, builders, and publishers are all within the GFA membership. This past month we posted an in-progress national directory of guitar programs on the GFA website which as of now has roughly 150 programs across thirty states. This directory continues to grow every day and has already helped program directors find others in similar areas and contexts. On a personal note, I know my membership and participation in GFA events has had incredible effects on my instruction, my students, and my own development as a guitarist. Many of the clinicians who visit my program and students were connections made through GFA. 
As mentioned earlier, the GFA Certification program is a way for schools to reach out for recognition as well as assistance to reach the expectations of excellence. Even if a school is not initially certified, the GFA offers individualized assistance to address areas of need. Also as part of the certification process, schools are asked to share their curricular materials, such as syllabi, handbooks, lesson plans, overall scope and curricula, as well as concert programs, outreach activities, etc. These materials, posted on the GFA website, are a valuable resource to guitar educators.
In the 2019-20 school year, GFA will be piloting an online, asynchronous professional development program for new guitar educators (both those who are new to the teaching profession as well as those experienced teachers who are new to teaching guitar). This professional development program is intended to acclimatize and acculturate new guitar educators to the classroom environment through real-world-productive activities. The program also intends to be an induction of sorts to guitar education standards and expectations through reflective practice. And finally, the program intends to help connect new guitar educators to mentors that can help individually provide guidance and thoughtful feedback. 
Beyond these specific reasons above, the overall GFA mission is to inspire artistry, build community, and promote the classical guitar through excellence in performance, literature, education, and research. To me as a guitarist and educator, this is a place for me to belong.
What are your personal opinions on the current state of guitar education across the United States? 
MN: I have somewhat of a unique perspective on U.S. guitar education. I am a product of a public school guitar program in Las Vegas; then obtained my music education degree at UNLV during a period of guitar education growth in public schools. 
As a student, I have seen first-hand the changes that have occurred and participated in many of them. When I was a high school student, our guitar program was the only in town that had the expectation of performing in a classical ensemble as well as completing graded solo repertoire. I was part of the first group of student guitarists to participate in our local MEA's Solo & Ensemble Festival, and I clearly remember the confusion that guitarists were even there. In college, many of my professors were confused that I was a music education major with a primary instrument of guitar. And this seemed to be the theme of that time: Music educators were perplexed at the idea of legitimate guitar education in school (at least in our region).
In the middle of my degree (2003), I had the amazing opportunity to start teaching in the classroom on a temporary/emergency teaching license, since Las Vegas was experiencing a massive population boom and the Clark County School District was short 2,000 teachers. Around this time, the tide began to change with regard to acceptance of guitar programs in schools. I was welcomed into my school's music department and mentored closely by the band director who made it a point that guitar was to be treated equal to the other performing arts programs in our school (band, choir, orchestra, jazz, theatre, and dance). Being new to the classroom I didn't quite grasp how important that gesture was at the time. But, as guitar programs continued to pop up around our city due to growth and the need for teachers and elective courses, this mentality spread. Soon enough, through considerable efforts from Bill Swick, guitar had events equivalent to band, choir, orchestra, and jazz, such as a district-sponsored Guitar Ensemble Festival and Honor Guitar Ensemble. These events continued to grow and develop due to improved practice and pedagogy in the classroom. Today, I can solidly state that guitar is an established and respected pillar of music education in our region.
Why I tell this story: Across our nation, there are regions that are established and have a similar guitar education history to that of Southern Nevada. There are also areas somewhere on that growth spectrum that need guidance with the next step. The current state of guitar education is very encouraging compared to just 20 years ago. Nationally, there is a vision of what a guitar classroom is, what it provides, and what students learn while still maintaining a diversity of implementation and interpretation of what that looks like and how it is achieved. The quality of guitar instruction, the expectations of student achievement, and the standards of guitar performance have all improved massively in these past decades. Of most importance is the acceptance of guitar education by our music education peers. It was an incredible experience at the NAfME All-National event when the program chair announced the inaugural Honor Guitar Ensemble and made the point that Guitar was considered an equal along with the Band, Choir, and Orchestra groups. In the face of all this progress, we have a very real challenge: advocacy of the continuance as well as creation of guitar programs with those in the positions to affect that change, namely, school-based administrators and district arts supervisors.
Where can we find out more information about the GFA?
MM: With the hiring of Dr. Matt Nishimoto in Fall 2018, we are excited to continue expanding the resources that we offer for administrators and teachers involved in pre-college guitar education. Matt has already done a great job updating our website, and we have plans for much more over the course of the next twelve months. Please visit the Guitar Foundation website, and click on "Education" for our current offerings. And please do reach out to Matt or myself with thoughts/questions about how the GFA is involved with supporting guitar education in the United States.
About the author: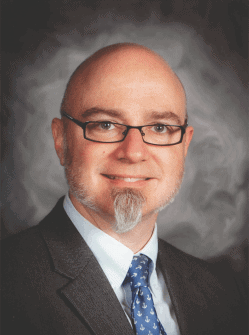 Thomas Amoriello Jr. serves as the chair on the NAfME Council for Guitar Education and is also the Chairperson for the New Jersey Music Education Association. He has had more than thirty guitar and ukulele advocacy articles published in music education journals in Michigan, Ohio, Rhode Island, and New Jersey. During his time on the NJMEA board he has co-directed four guitar festivals and drafted the proposal to approve the first ever NJMEA Honors Guitar Ensemble. Tom is an advocate for class guitar programs in public schools and has been a clinician presenting his "Guitar for the K-12 Music Educator" for the Guitar Foundation of America Festivals in Charleston, South Carolina, and Columbus, Georgia, Lehigh Valley Guitar Festival in Bethlehem, Pennsylvania, Philadelphia Classical Guitar Society Festival, Philadelphia, Pennsylvania, NAfME Biennial Conferences in Baltimore and Atlantic City, as well as other state music education conferences in New Jersey, Massachusetts, New York, and Virginia. He has twice been featured on episodes of "Classroom Closeup-NJ," which aired on New Jersey Public Television.
Tom has taught guitar classes for the Flemington Raritan School District in Flemington, New Jersey, since 2005 and was also an adjunct guitar instructor at Cumberland County College, New Jersey, for five years. He has earned a Master of Music Degree in Classical Guitar Performance from Shenandoah Conservatory and a Bachelor of Arts in Music from Rowan University. His primary teachers have been Alice Artzt, Glenn Caluda, David Crittenden, and Joseph Mayes. He has performed in the master classes of Benjamin Verdery in Maui, Hawaii, and Angelo Gilardino and Luigi Biscaldi in Biella, Italy.
He is the author of the children's picture books A Journey to Guitarland with Maestro Armadillo and Ukulele Sam Strums in the Sand, both available from Black Rose Writing. He recently made a heavy metal recording with a stellar roster of musicians including former members of Black Sabbath, Whitesnake, Ozzy Osbourne, Yngwie J. Malmsteen's Rising Force, and Dio that was released on H42 Records of Hamburg, Germany. The record released on 12-inch vinyl and digital platforms has received favorable reviews in many European rock magazines and appeared on the 2018 Top 15 Metal Albums list by Los Angeles KNAC Radio (Contributor Dr. Metal). Visit thomasamoriello.com for more information.
Did this blog spur new ideas for your music program? Share them on Amplify! Interested in reprinting this article? Please review the reprint guidelines.
The National Association for Music Education (NAfME) provides a number of forums for the sharing of information and opinion, including blogs and postings on our website, articles and columns in our magazines and journals, and postings to our Amplify member portal. Unless specifically noted, the views expressed in these media do not necessarily represent the policy or views of the Association, its officers, or its employees.
Catherina Hurlburt, Marketing Communications Manager. March 26, 2019. © National Association for Music Education (NAfME.org)
Published Date
March 26, 2019
Copyright
March 26, 2019. © National Association for Music Education (NAfME.org)