Establishing a Musical Foundation: Music Educator Award Finalist Jeremy Bradstreet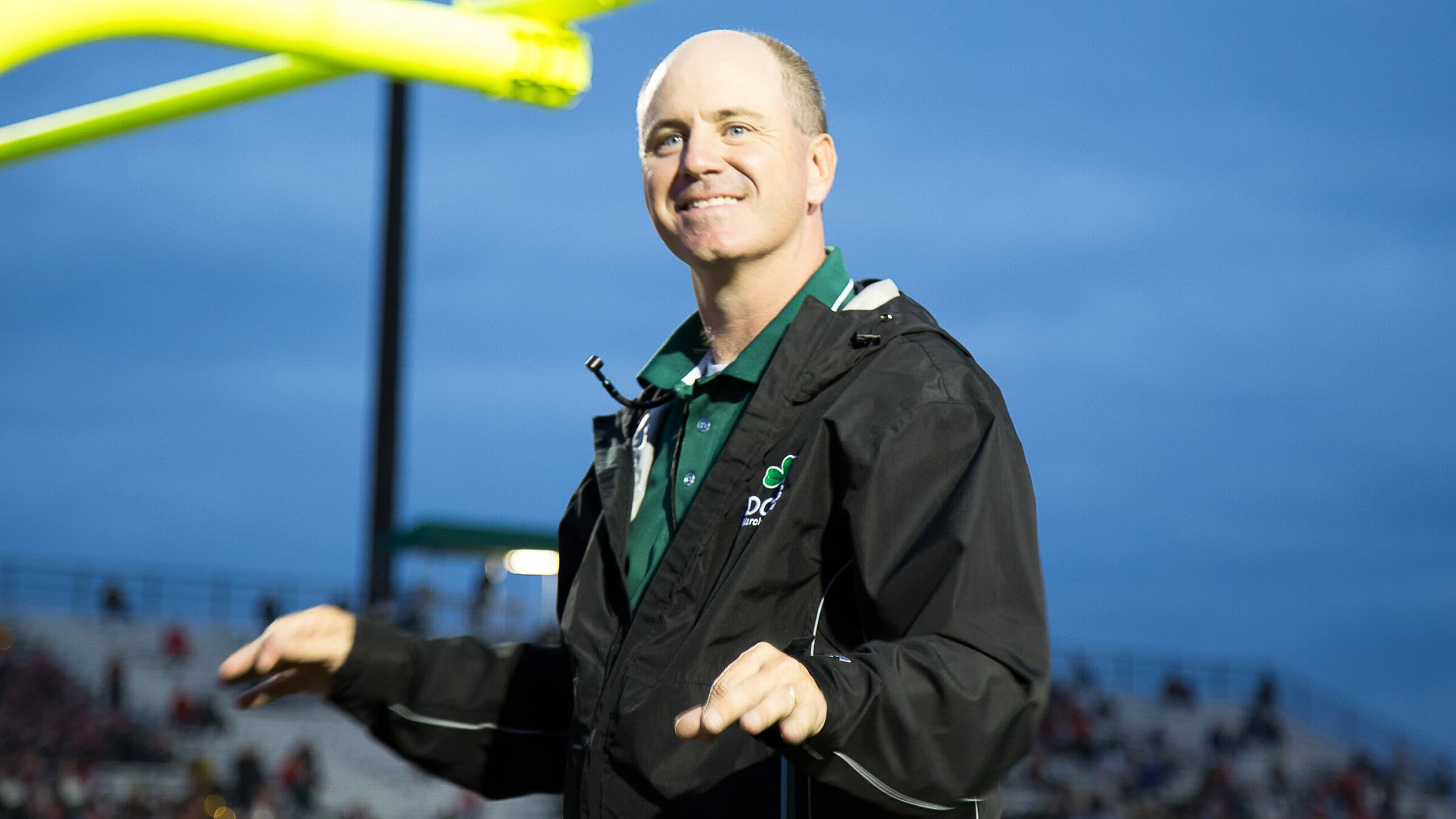 Establishing a Musical Foundation:
Music Educator AwardTM Finalist Jeremy Bradstreet
Jeffery Redding was named the 2019 Music Educator Award honoree. 
Nominate a teacher by March 15, 2019. 
Applications due by March 31, 2019.
The GRAMMY Museum and The Recording Academy® selected 10 finalists for the 2019 Music Educator Award. Eight of the finalists are NAfME members as was last year's winner, Melissa Salguero of P.S. 48 Joseph R. Drake in the Bronx, New York. Teachers are encouraged to apply for the 2019 award by March 31 by visiting GRAMMYMusicTeacher.com. Participating in the application process makes you part of our overall music education advocacy movement so teachers, apply this and every year.
NAfME member Jeremy Bradstreet has served as the Director of Bands at Dublin Coffman High School in Dublin, Ohio, for the past thirteen years. He recently shared the goals he establishes for his music program and the value of having state and national advocates for music education.
What inspired you to become a music teacher?
During my middle school and high school years, I had three special music teachers who influenced me both in and outside the classroom. All three educators taught me much more than just making music. Because of their positive influence, I wanted to provide for others what was provided for me.
What goals do you establish for the music program at your school?
I ask our students to do three things:
1) Show up for every practice.
2) Work hard.
3) Enjoy the process.
Through these three pillars, we have a foundation to create wonderful music.
What role do you believe your NAfME membership has had in the professional development aspects of your career?
NAfME membership and our state affiliation, the Ohio Music Education Association, offer not only myself a platform to continue to learn and grow, but also provide my students the same opportunity. We are blessed in Ohio to have such a wonderful state organization that has amazing opportunities for our students interested in all aspects of music and music education. Without a national and state-level governing body, our ability to promote and advocate for our students would be much more difficult. I am extremely grateful to have both of these organizations advocate for my students both at the state level and national level.
What would you say to students interested in becoming music educators?
Entering the field of music education is an extremely rewarding field. However, when I talk to someone interested in a career in music, I try to emphasize that you shouldn't study music if your main reason is because you think music is "fun." I feel that sometimes young adults translate their enjoyment of being in a rehearsal or making music should be the reason into making it a career. For any student wanting to study music as a career, I sit down with them and their parents to show them there are many fields of study that are beyond teaching or performing music. By understanding that you can study music business, music therapy, sound engineering, music production, and many other fields of study, a high school student can begin to find out what career is best for them.
"Music is an essential component of every child's education."
What role do you believe music education plays in the overall learning experience of students?
Music is an essential component of every child's education. Through music, a student can experience aesthetics that can't be taught in every subject area. As students participate in music, they learn so many things beyond just the technical or theoretical aspects of our art form. They learn discipline, commitment, dedication, leadership, team-building, and so many other traits that will make them a more rounded individual. I routinely say to my students, music is different than almost every other class because we are not graded as individuals. As a member of a section, they are asked to perform at an "A" level so that everyone sounds good around them. At the moment that one person chooses to be a "C" player, everyone around them will also sound like a "C" player. It is one of the few classes they take were someone's personal success is also dependent on the people around them.
What would you say to a music educator thinking about entering to win the 2020 GRAMMY Music Educator Award?
Being a part of The Recording Academy and GRAMMY Museum's Music Educator Award program has been deeply rewarding on many levels. It is not every day that we get to share all of the amazing things our students are doing in our music classroom. As a finalist, I have had the opportunity to share our story to our area newspapers and television stations about what music can do for a child. To have this opportunity has been humbling and exciting for our band program. Sharing what the impact of music education can have on a child is one of our duties as music educators. I would like to send my "thanks" to all the members of The Recording Academy and GRAMMY Museum for providing this opportunity to all of us.
For more information on the GRAMMY Music Educator AwardTM process – and to enter your name for consideration in the 2020 competition – please visit GRAMMYMusicTeacher.com. Nominate a teacher by March 15, 2019. Applications due by March 31, 2019.
Did this blog spur new ideas for your music program? Share them on Amplify! Interested in reprinting this article? Please review the reprint guidelines.
The National Association for Music Education (NAfME) provides a number of forums for the sharing of information and opinion, including blogs and postings on our website, articles and columns in our magazines and journals, and postings to our Amplify member portal. Unless specifically noted, the views expressed in these media do not necessarily represent the policy or views of the Association, its officers, or its employees.
Catherina Hurlburt, Marketing Communications Manager. March 11, 2019. © National Association for Music Education (NAfME.org)
Published Date
March 11, 2019
Copyright
March 11, 2019. © National Association for Music Education (NAfME.org)