An Opportunity to Create Life-Long Musical Relationships
 An Interview with 2020 All-National Honor Ensemble
Jazz Band Guest Artist Terell Stafford
The 2020 All-National Honor Ensemble (ANHE) Jazz Band is taking place virtually in January 2021 with five other All-National Honor Ensembles. Todd Stoll will lead the Jazz Band, and Terell Stafford will be the guest artist. Learn more about Terell Stafford here and Todd Stoll here. In this conversation, Stafford shares some of his thoughts on his favorite jazz artists, preparation for auditions, and the upcoming ANHE Jazz Band.
When did you first fall in love with music?
As a child in church, observing how music brought joy and healing to people week to week.
What inspired you to become a performer? What did that process look like?
My passion for music, and the joy it brings to make music with others, is what inspired me to become a performer. The process was many days of practice, having great teachers that inspired me to want to learn, finding great mentors to take me under their wing, and to realize that patience and repetition always lead to paths of success.
What are some of the greatest accomplishments, and challenges, you face as a soloist with a large ensemble?
Accomplishments—to have performed with almost every major big band nationally and internationally, from Lincoln Center to Carnegie Hall, from Mingus to the Vanguard, WDR, to name a few.
Challenges—connecting to rhythm sections and playing with ensembles of varying levels and sophistication.
What factors do you consider when programming music for a concert? What are some of your favorite pieces of repertoire?
When programming music for a concert, I consider the demographics of the audience, the level of the ensemble, mixing standard repertoire with originals, and always finding material that is fun for the soloists and ensembles to perform.
Favorite pieces of repertoire—all of Duke Ellington, all of Count Basie, all of Thad Jones, to name a few.
What excites you the most about the ANHE program? What do you hope your young musicians who attend will take away from their experience?
I am excited by the seriousness and high level of the musicians chosen to perform in the ensembles.
I hope the young musicians will take away life-long musical relationships, cherishing the opportunity to make music with fabulous musicians.
What advice would you share with young aspiring musicians?
My advice would be to stay humble, treat others how you would want others to treat you, practice things you love, and balance it out with things you need. 
"My advice would be to stay humble, treat others how you would want others to treat you, practice things you love, and balance it out with things you need."
To prepare for an ensemble audition try to practice sight reading something every day, and if possible, practice the requested prepared piece with the recording. 
Why do you think music education is so important for all students?
Music education provides a platform for students to learn in a safe environment and be mentored by educators who have dedicated their lives to teaching this art form.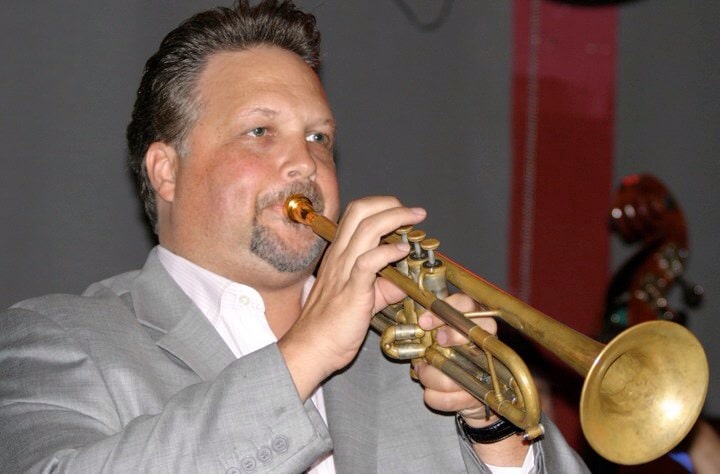 Read about conductor Todd Stoll's thoughts on the importance of music education and the excitement of participating in the ANHE Jazz Band from his 2019 interview.
Did this blog spur new ideas for your music program? Share them on Amplify! Interested in reprinting this article? Please review the reprint guidelines.
The National Association for Music Education (NAfME) provides a number of forums for the sharing of information and opinion, including blogs and postings on our website, articles and columns in our magazines and journals, and postings to our Amplify member portal. Unless specifically noted, the views expressed in these media do not necessarily represent the policy or views of the Association, its officers, or its employees.
Catherina Hurlburt, Marketing Communications Manager. April 17, 2020. © National Association for Music Education (NAfME.org)
Published Date
April 17, 2020
Copyright
April 17, 2020. © National Association for Music Education (NAfME.org)