Preparing Students for Life: Music Educator Award Finalist Craig Snyder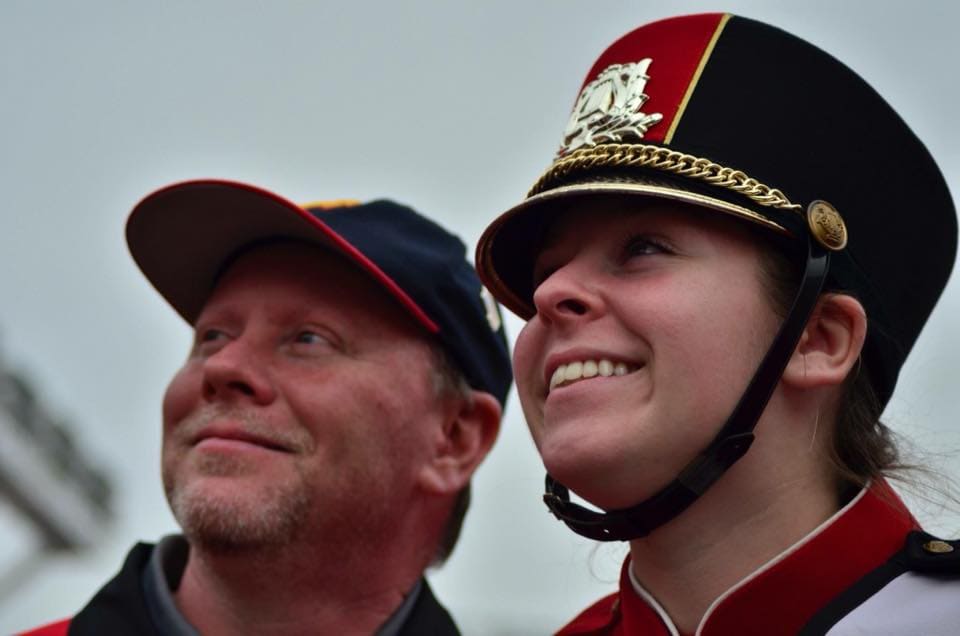 Preparing Students for Life:
Music Educator AwardTM Finalist Craig Snyder
Jeffery Redding was named the 2019 Music Educator Award honoree.
Nominate a teacher by March 15, 2019. 
Applications due by March 31, 2019.
The GRAMMY Museum and The Recording Academy® selected 10 finalists for the 2019 Music Educator Award. Eight of the finalists are NAfME members as was last year's winner, Melissa Salguero of P.S. 48 Joseph R. Drake in the Bronx, New York. Teachers are encouraged to apply for the 2019 award by March 31 by visiting GRAMMYMusicTeacher.com. Participating in the application process makes you part of our overall music education advocacy movement so teachers, apply this and every year.
NAfME member Craig Snyder is the director of bands and the music department at Penncrest High School in Garnet Valley, Pennsylvania. He teaches music theory and music technology at Penncrest. He recently shared what inspired him to become a music educator and the value he finds in his professional network of fellow educators.
What inspired you to become a music teacher?
My inspiration comes from knowing that there are kids out there like me. They might be smart, they might not be so smart, but they may or may not be inspired or motivated through lecture, books, and written homework. Music, band in particular, was the only thing in school that interested me and at which I cared to become as good as I could be. I now recognize this in some of my students and know that the opportunities I can introduce them to can become pathways to their own success, happiness, and excellence. As my career has continued, I am increasingly aware of the connections that music can create as well as successful habits and traits in all areas. This has inspired one of my most often-repeated phrases: Band is a Preparation for Life.
 
What goals do you establish for the music program at your school?
At Penncrest, we strive to ensure that music classes are available to every student who wants to take them, and that the master schedule can accommodate those who want to participate in music. We also provide a variety of music experiences in both performance and non-performance settings. Finally, we offer quality and meaningful music experiences to all students in all classes; experiences that provide lasting knowledge, appreciations, and skills that will contribute to lifelong enjoyment and understanding of music.
What role do you believe your NAfME membership has had in the professional development aspects of your career?
Our professional association is a critical resource for educators who value the importance of music in our schools and the continuing evolution of our craft. Personally, I have benefitted from the professional development that my MEA has presented, the opportunity to network and build a community with colleagues, provide performance and education opportunities for my students, and to share and strengthen advocacy programs here in southeastern PA.
Students who want to become music teachers need to seek out a varied music experience before they graduate high school.
What would you say to students interested in becoming music educators?
This could sounds strange, but first I try to talk them out of it. I'm actually testing their resolve. It's a limited job market, and it's not usually what a high school student thinks it's going to be. Then, I provide them with experiences through observation or hands-on leading in music situations so they can get a sense of what teaching music is actually like. If they still want to move forward with it, I get behind them wholeheartedly.
Students who want to become music teachers need to seek out a varied music experience before they graduate high school. This should include singing, playing an instrument in addition to piano, music theory, and music technology. Most importantly, you must have the people skills necessary to teach and inspire: a love of young people, an unyielding high personal standard and level of expectation, an intrinsic love of the beauty of music, a strong work ethic, endless patience, and a healthy sense of humor!
What role do you believe music education plays in the overall learning experience of students?
Music, the arts, and elective courses in school teach skills, attitudes, and concepts in unique ways that appeal to unique students. For students like myself, it becomes the pathway forward. For others, it contributes to a diversified and well-rounded educational experience. For everyone, it is incredibly important to get in touch with oneself, one's community, and one's history, culture, and future. In short, an indispensable role!
What would you say to a music educator thinking about entering to win the 2020 GRAMMY Music Educator Award?
Be honored if a student thinks so highly of you that they would nominate you for this process. That's when the "win" happens for you. The rest is a fun ride. Enjoy and appreciate the opportunity, and recognize that this sort of thing usually doesn't happen. I know I did.
For more information on the GRAMMY Music Educator AwardTM process – and to enter your name for consideration in the 2020 competition – please visit GRAMMYMusicTeacher.com. Nominate a teacher by March 15, 2019. Applications due by March 31, 2019.
Did this blog spur new ideas for your music program? Share them on Amplify! Interested in reprinting this article? Please review the reprint guidelines.
The National Association for Music Education (NAfME) provides a number of forums for the sharing of information and opinion, including blogs and postings on our website, articles and columns in our magazines and journals, and postings to our Amplify member portal. Unless specifically noted, the views expressed in these media do not necessarily represent the policy or views of the Association, its officers, or its employees.
Catherina Hurlburt, Marketing Communications Manager. February 27, 2019. © National Association for Music Education (NAfME.org)
Published Date
February 27, 2019
Copyright
February 27, 2019. © National Association for Music Education (NAfME.org)