"Together, We Are NAfME!"—A Back-to-School Message from NAfME President Scott R. Sheehan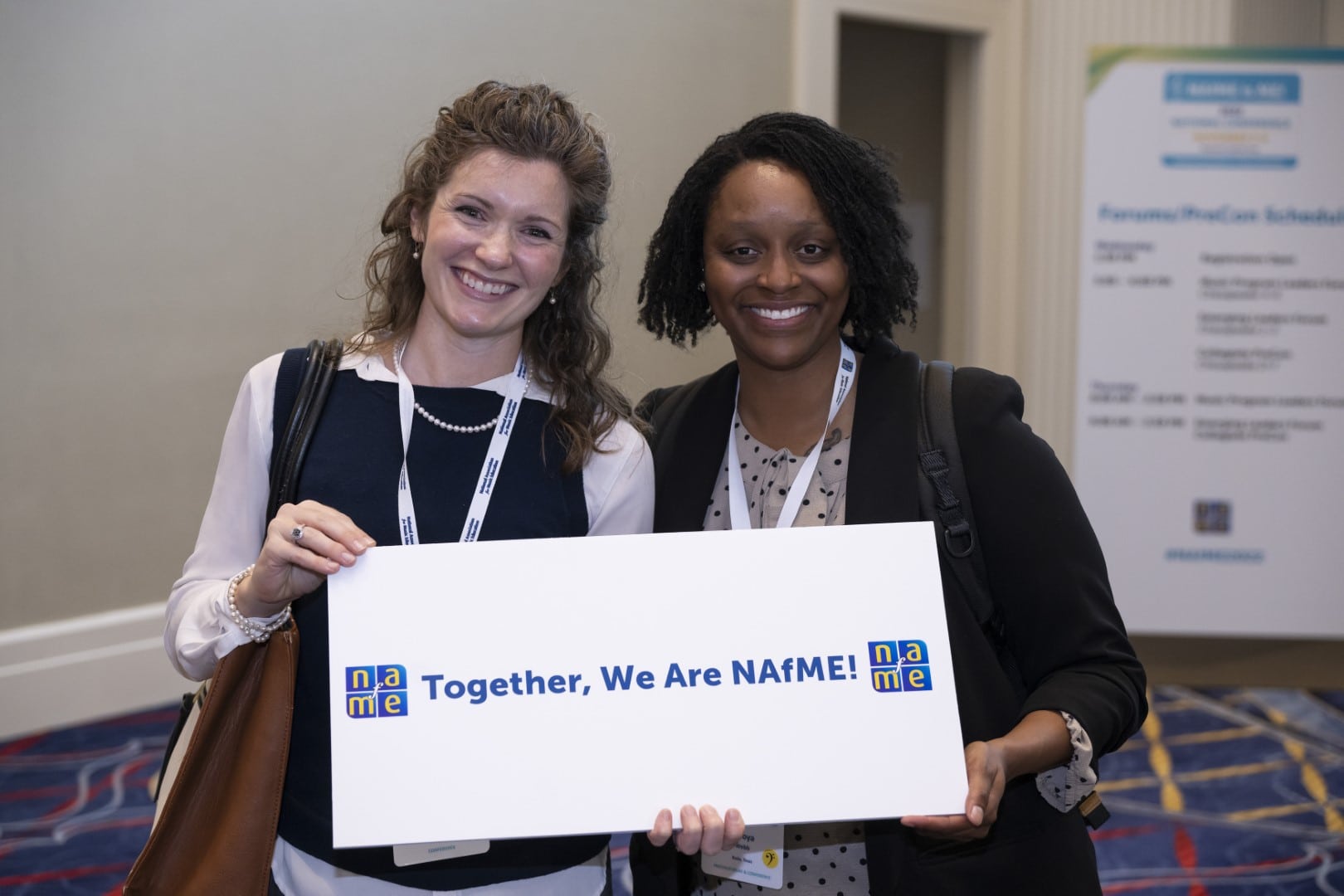 /   News Posts   /   "Together, We Are NAfME!"—A Back-to-School Message from NAfME President Scott R. Sheehan
"Together, We Are NAfME!"
A Back-to-School Message from NAfME President Scott R. Sheehan
NAfME President Scott R. Sheehan welcomes music educators to the new school year with a message about the new NAfME strategic plan, the upcoming national conference, and working together to share the power of music.
Together, We Are NAfME! — A Back-to-School Message from NAfME President Scott R. Sheehan from NAfME on Vimeo.
Together, We Are NAfME! — A Back-to-School Message from NAfME President Scott R. Sheehan from NAfME on Vimeo.
Transcript of video below
More Back-to-School Video Messages from NAfME Leaders 
Share your ideas!
As another school year begins, how are you planning for success? NAfME would like to share your back-to-school tips and strategies with your fellow NAfME members. We also want to hear what you are excited about as you head back to the classroom! Please take a few minutes to tell us:
A strategy that works for you to maintain your well-being, reduce stress, and/or stay healthy in mind, body, and spirit.
One thing you are excited about implementing in your class/program this year!
Fall Calendar of Events
Bookmark and visit the NAfME Backpack page regularly throughout the school year for resources, opportunities, and event updates.
Transcript of message from NAfME President Scott R. Sheehan:
Welcome to what will hopefully be the most rewarding school year of your career! Whether you are a first-year teacher or someone who has been in the profession for a long time, please know the coming year is full of promise, and our students look to us to be their guide and inspiration. Although we have all endured many challenges over the past two-and-a-half years of the pandemic, I truly believe that is our mindset and our mindfulness that defines our attitude and how we look forward to all of the possibilities for what's to come this year.
I am a glass-half-full person, and for me and my students—and I hope for all of you—we can see the possibilities and opportunities that lie ahead this year. It really is our perspective that determines how we see the world. So, as the old saying goes, if you can't change the direction of the wind, adjust the sails. And that is exactly what we have been doing at NAfME for the past two-and-a-half years. Under Dr. Mackie Spradley's leadership, we have taken a deep look at who we are and what we believe and what we do. We've also thought hard about the value of NAfME membership and why people should belong.
This fall I am excited to say that we will be sharing our new Strategic Plan. This plan focuses on three cornerstones of advocacy and public policy, professional learning and growth, research and music teacher education—and the keystone of equity in music education. We realize that the issues facing our profession are many, and as an association, we need to be ready for what's to come. This Strategic Plan will guide our work and focus our efforts toward achieving the big goal of having equitable access to music education for every child. Also this fall we are returning to having an in-person national conference and All-National Honor Ensembles experience. I hope you can join us this year at the Gaylord in National Harbor, Maryland, in November.
As we look at the coming year, I also realize there is much work to be done, and the challenges our profession is facing are bigger than NAfME alone. It is critical that we work together and find ways to support one another as individuals and as associations. I'm looking forward to lifting up the good work being done by our state MEAs, as well as by NAfME Societies and Councils, and our new Professional Learning and Partnerships Committee, as well as our Equity Committee. I'm also looking forward to forging stronger relationships with our friends, old and new, so that our goal of having every music educator knowing that they have a place to belong at NAfME is realized. Collectively, we must work hand-in-hand to create a music education nation, where music in schools is not just surviving—but it is thriving and celebrated, and our students can see themselves in the music they make every day.
I will close with a simple quote from Diana Ross at the 2019 GRAMMY awards. She said, "I believe in music and its power." Just as music possesses the power to bring people together, together we can share a unified message about the importance of music education. Through music we have the power to change lives, save lives, and bring unity to our society. We need to lead the way in harnessing this power toward building the musical and creative future our country so desperately needs.
We can do this. We are a music education nation. It's time to roll up our sleeves and get to work. Together, we are NAfME. Have a great year!
Published Date
August 16, 2022
Copyright
August 16, 2022. © National Association for Music Education (NAfME.org)