Play Ball! 2nd Inning: Out to the Ballgame with Retired White Sox Organist Nancy Faust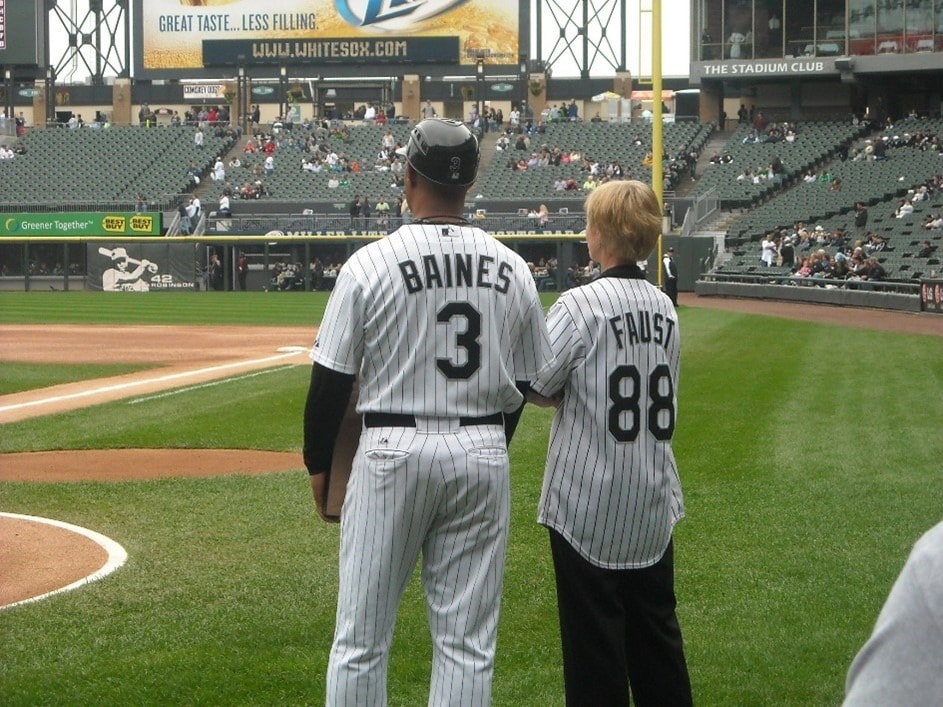 /   News Posts   /   Play Ball! 2nd Inning: Out to the Ballgame with Retired White Sox Organist Nancy Faust
Play Ball! 2nd Inning
Out to the Ballgame with Retired White Sox Organist Nancy Faust
By Thomas Amoriello Jr., Immediate Past Chair of the NAfME Council for Guitar Education
The 2022 baseball season has marked the return of capacity crowds and exciting play on and off the field. The organ has served as a regular fixture throughout the 20th and 21st centuries to accompany the batting lineup and on occasion throw off the rhythm of the opposing team pitchers. Today we visit "retired" organist and a historical figure to the game and city of Chicago. Nancy Faust provided sound at the old Comiskey Park for the Chicago White Sox for more than 40 years and still makes special appearances at minor league games.

Thank you to Ms. Faust for sharing your thoughts with the NAfME membership. Please feel free to leave comments on social media for open dialog about music or baseball or reach out to me at thomasamoriello@gmail.com.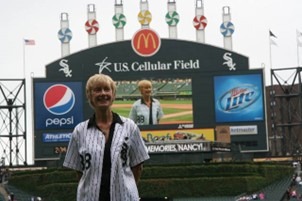 What was your typical pre-game ritual before you were ready to accompany Chicago's baseball team for nine innings?
I would arrive an hour and a half before the game and then grab a quick dinner in the press/employee area. Next, get a line up sheet and start playing an hour before the game, playing music that is associated with any pregame announcements. There would be no at home prep, other than listening to new popular songs repeatedly until they stick in my head. Play walk up for visiting team players and any dead time that was appropriate for the situation, and "Take Me Out to the Ballgame" for [seventh inning] stretch. (The White Sox currently uses my recording of that.)
You are not "exactly" retired as I see you appearing as a guest at various minor league games. How involved have you remained since you left the White Sox?
I'm available usually in Chicago if we can work out equipment and details. However recent minor league games in Pensacola and Beloit, Wisconsin, have been wonderful!
If any non-players deserve to be in Cooperstown, it is you! Have there been any petitions to recognize your significant contributions to the history of the game?
You flatter me. I doubt that.
Ed. Note: Who wants to start the petition???
What advice would you give to a young aspiring keyboardist/organist interested in pursuing the dream job you are living?
Unfortunately, there is currently no organist at the park. I don't know if one lies in their future. You need an ear that allows you to be spontaneous that includes songs familiar to the mainstream for every imaginable situation, a sense of humor, and be prepared should the opportunity present itself.
Ed. Note: Who wants to send a resume to the White Sox—though you would be filling legendary shoes!
"Na Na Hey Hey Kiss Him Goodbye" was a regular during your tenure with the Sox. What are a few of your recent additions to your repertoire?
I just heard "Free Ride" and realized I hadn't thought of that for a "walk." So I put it on my list. Also theme from latest "Top Gun." For the most part if I can think of it or a fan suggests, I would play it.
Did you stay active as a teacher or make guest appearances during your off seasons?
I don't have the ability to teach what I do. Just perhaps pose suggestions for others. Yes, I'd often play for sports themed parties and events in the Chicago area.
Any feel good memories about the fans or a special musical moment during your career you care to share?
I could write a book about the special fans that I followed through the generations. That was what made mine the best job ever. I have Mr. Veeck to thank for hiring the first organist, Shay Torrent, in 1960 and placing the organ in the stands allowing for immeasurable value of fan interaction.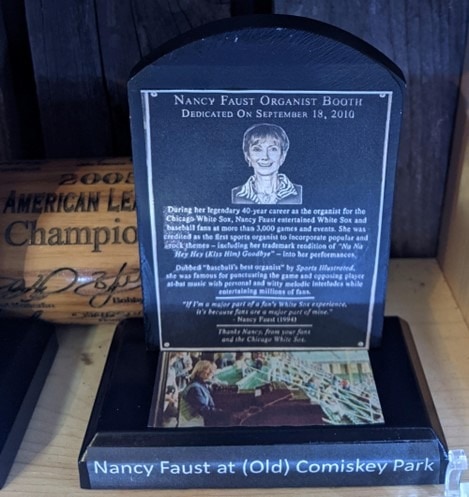 Any words of wisdom for the NAfME membership and music educators who will be reading this?
Music plays a huge part in everyday life. Thank you for your interest. My speech at the 2018 induction into Baseball Reliquary's Shrine of The Eternals is on YouTube and sums up my entire career including musical samples.
Nancy's induction into Baseball Reliquary Ceremony
Additional Baseball Organist Fun
About the author:
Thomas Amoriello Jr. is the Past Chair of the NAfME Council for Guitar Education and is also the former Guitar Chairperson for the New Jersey Music Education Association. Tom has taught guitar classes for the Flemington Raritan School District in Flemington, New Jersey, since 2005 and also teaches at Hunterdon Academy of the Arts. He has earned a Master of Music Degree in Classical Guitar Performance from Shenandoah Conservatory and a Bachelor of Arts in Music from Rowan University. Currently he is pursuing a Doctor of Music Education degree from Liberty University. Tom is the author of the children's picture books A Journey to Guitarland with Maestro Armadillo and Ukulele Sam Strums in the Sand. He recently released his third neoclassical heavy metal recording entitled Phantom Sounds which is available from Shredguy Records. Visit thomasamoriello.com for more information.
Did this blog spur new ideas for your music program? Share them on Amplify! Interested in reprinting this article? Please review the reprint guidelines.
The National Association for Music Education (NAfME) provides a number of forums for the sharing of information and opinion, including blogs and postings on our website, articles and columns in our magazines and journals, and postings to our Amplify member portal. Unless specifically noted, the views expressed in these media do not necessarily represent the policy or views of the Association, its officers, or its employees.
September 1, 2022. © National Association for Music Education (NAfME.org)
Published Date
September 1, 2022
Copyright
September 1, 2022. © National Association for Music Education (NAfME.org)