Yay Storytime! Musical Adventures with Children's Picture Books, Part Ten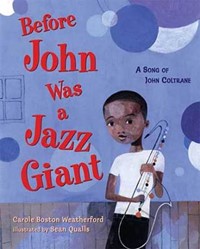 Yay Storytime!
Musical Adventures with Children's Picture Books, Part Ten
By Thomas Amoriello Jr.
NAfME Council for Guitar Education Immediate Past Chair
The "Yay Storytime! Musical Adventures with Children's Picture Books" series continues with article number ten as we focus on works by authors Carole Boston Weatherford and Robbin Gourley who introduce two North Carolina legends in their childhood years with Before John Was a Jazz Giant: A Song of John Coltrane and Talkin' Guitar: A Story of Young Doc Watson.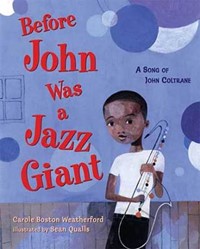 John Coltrane (1926–1967) and Arthel "Doc" Watson (1923–2012) both continue to be key figures in the music world by way of their recordings, historical videos, compositions, and jazz and bluegrass festivals. Coltrane was the composer, saxophonist, and bandleader that jazz historians and aficionados have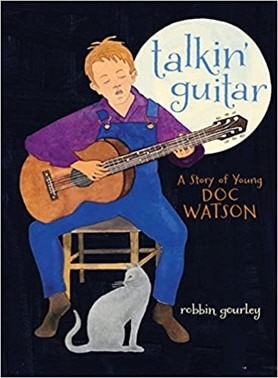 revered for more than half a century. Doc Watson was a singer-songwriter who expanded repertoire in bluegrass, folk, country, blues, and gospel with his banjo, guitar, harmonica, and voice. Both are members of the North Carolina Music Hall of Fame as well as leaving countless other honorable legacies.
Please feel free to leave comments on social media for open dialog or reach out to me at tamoriel@frsd.k12.nj.us to share which music-themed children's picture books have been a success in your classroom. On behalf NAfME, I would like to thank Ms. Weatherford and Ms. Gourley for sharing their thoughts with the membership.
New York Times best-selling author Carole Boston Weatherford recently released Beauty Mark: A Verse Novel of Marilyn Monroe and R-E-S-P-E-C-T: Aretha Franklin, the Queen of Soul. Her 50-plus books include the Caldecott Honor winners Freedom in Congo Square, Voice of Freedom: Fannie Lou Hamer, Spirit of the Civil Rights Movement, and Moses: When Harriet Tubman Led Her People to Freedom. She won a Coretta Scott King Author Honor for Becoming Billie Holiday; NAACP Image Awards for Moses and for Gordon Parks: How the Photographer Captured Black and White America; the Arnold Adoff Poetry Award for The Legendary Miss Lena Horne; and an SCBWI Golden Kite and WNDB Walter Award for Schomburg: The Man Who Built a Library. Among her most popular titles are Freedom on the Menu: The Greensboro Sit-ins and The Roots of Rap: 16 Bars on the 4 Pillars of Hip Hop. Baltimore-born, Weatherford teaches at Fayetteville State University In North Carolina.
In addition to your children's picture book on Coltrane, you have also authored The Roots of Rap, How Sweet the Sound, Jazz Baby, Becoming Billie Holiday, Aretha Franklin, The Sound that Jazz Makes, Leontyne Price, which have featured legendary African American musicians. Your love of music and these historical figures runs deep. How have these artists shaped your life and influenced your writing over the years?
My father's vinyl collection was the soundtrack of my early years. He owned several Aretha Franklin albums that I played over and over. Primarily a jazz fan, Daddy owned Billie Holiday's last studio recording, "Lady in Satin," and he took me, at age 16, to see the biopic "Lady Sings the Blues." Afterwards, I became a die-hard Billie fan, and sometime years later she became my muse.
While my father fed me diet of jazz and R&B, my mother exposed me to diverse musical styles. She filled my record collection with classical music, marches, patriotic songs, nursery songs, and fairy tales. She also took me to musical theater and to the symphony and ballets. She also enrolled me in piano and guitar lessons. That exposure could explain why I have written about musical subjects ranging from hymns, gospel, and opera (Leontyne Price) to the Roots of Rap.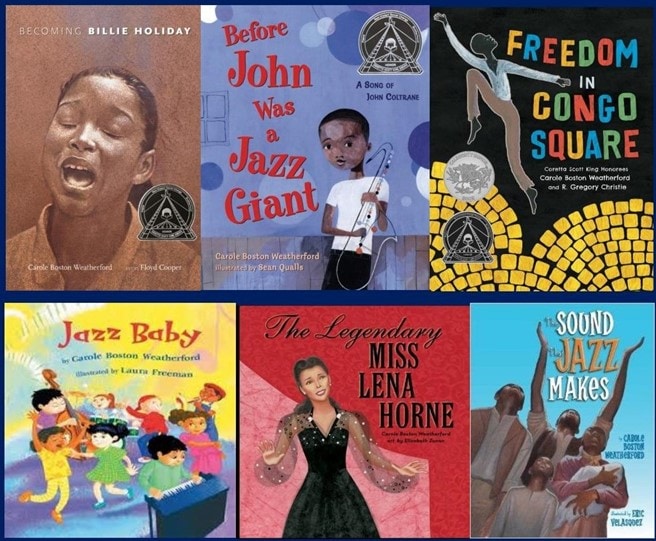 "Jazz imbues lessons about improvisation and teamwork. Those abilities are vital not only in a jazz band, but also in sports, business, and society."
John Coltrane Quartet: My Favorite Things
Throughout your book, young John was "all ears" absorbing the sounds of his childhood southern experience which had a profound influence on his music. There is harmony, melody, rhythm, and dynamics present in your written words. Please share with NAfME members your thoughts on the importance of the art form of jazz to music education.
Jazz is America's original art form—our nation's classical music. I chronicle the history of jazz in The Sound that Jazz Makes and Freedom in Congo Square. To be culturally literate, students should be exposed to jazz.
Jazz imbues lessons about improvisation and teamwork. Those abilities are vital not only in a jazz band, but also in sports, business, and society.
Years ago, there was research linking classical music and mathematical performance. If Mozart can develop math minds, imagine what Miles could do!
The illustrations of Sean Qualls really bring your story of Coltrane's youth to life. What feedback have you received from jazz aficionados, educators, and children about Before John Was a Jazz Giant?
Educators like the focus on Coltrane's childhood. Children like the repetition that invites choral reading.
The book has different messages for adults and children. For children: Use your senses to observe. Absorb all you can. Pour your observations into your own creations.
For adults: The seed of who children can become is in them from day one. Adults must provide the soil of knowledge, the water of opportunities, and the sunlight of love for those seeds to grow. Parents and teachers till the future.
As an aside, during my research I discovered that my Great Aunt Terah Whitten was Coltrane's third grade teacher.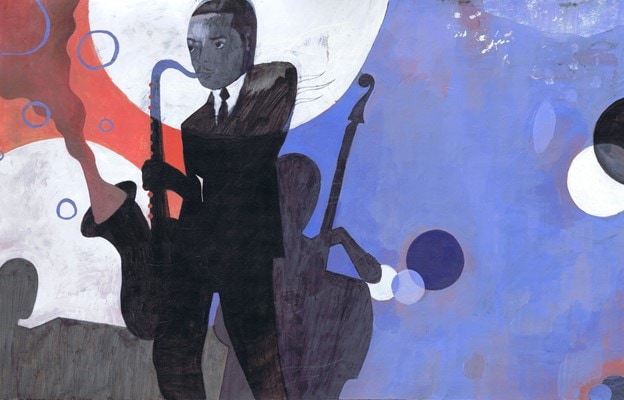 Please share with NAfME readers, on a professional and personal level, what having your books honored with the Coretta Scott King Award has meant to you?
Awards are the icing on the cake. My books have received Caldecott Honors and Coretta Scott King Awards and Honors for illustration. I am proudest of the Coretta Scott King Author Honor for Becoming Billie Holiday. I have won lots of other awards, but the greatest reward is in knowing that my books touch children whom I will never meet in places that I will never visit.
Though not a part of the actual story, in the author notes for your book, I think it was important that you included: "Sadly, he abused drugs and alcohol addictions from which he later broke free." Sometimes it is important for children to see the struggles of talented individuals and that they can have problems like everyone else and do not live perfect lives.
When age-appropriate, I treat my characters as whole people with hopes and hardships, triumphs and troubles. Adversity helps define us. I try not to candy-coat the truth for children.
Can we expect more jazz and diverse music themed books from you in the future?
Two of my latest books are biographies of musicians: R-E-S-P-E-C-T: Aretha Franklin, the Queen of Soul and By and By: Charles A. Tindley, the Father of Gospel Music.
Links to reading/activity guides for Weatherford's books
Robbin Gourley currently works as a painter and most recently illustrated A House in the Sky, written by Steve Jenkins and published by Charlesbridge. She brings a wealth of publishing experience and a passion for children's books. From 2001–2010 she was the creative director at Farrar, Straus & Giroux (FSG), where she worked with editor Margaret Ferguson and Uri Shulevitz on his Caldecott Honor title How I Learned Geography. She has also worked with acclaimed illustrators Peter Sis, David Small, Steve Jenkins, Christine Davenier, and Sophie Blackall, among many others. Prior to FSG, Robbin worked at Harper Collins Children's Books, Clarkson Potter, Workman Publishing, and Algonquin Books of Chapel Hill.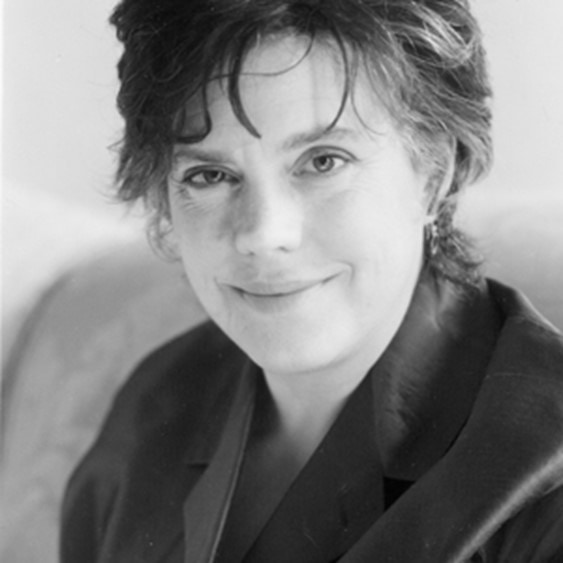 She is also an accomplished author and illustrator in her own right. Her own titles in addition to Talkin' Guitar include Cakewalk: Loving Spoonfuls from a Southern Kitchen; Sugar Pie & Jelly Roll: Sweets from a Southern Kitchen; Bring Me Some Apples and I'll Make You a Pie; and First Garden: The White House Garden and How It Grew. 
Please share with the NAfME membership details about your love of the music and culture of Appalachia.
I was born in the foothills of the Appalachian Mountains in North Carolina. The culture seemed to naturally lean toward the mountain culture and old-time music. In my early childhood I listened and adored Burl Ives, the sound of the banjo and folk songs. In college I gravitated to the popular folk artists of the time. The Union Grove Old Time Fiddlers convention may have been my first introduction to the sweet, comforting, and entertaining sound of Doc Watson's guitar and voice. I'm not sure if he performed at the conventions I went to in the early '70s, but I started listening to his music at that time.
"I think Doc Watson serves as an inspiration to not only blind children, but all children who face physical difficulties, impairment, or adversity."
Doc Watson was a blind bluegrass, folk, and old-time music musician. Do you feel his life and music and your book Talkin' Guitar can have an influence on a visually impaired student?
I certainly believe in the possibility of overcoming impairments and finding satisfying life work. I think Doc Watson serves as an inspiration to not only blind children, but all children who face physical difficulties, impairment, or adversity.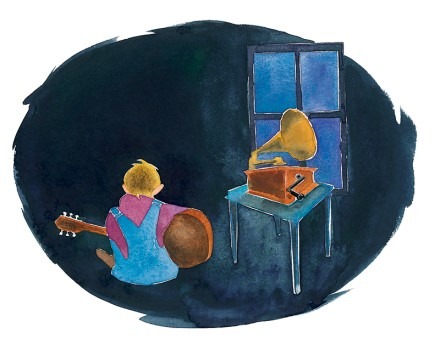 In your story, there are many references to sounds found in nature with the rhythm of sawing logs, yodeling, to geese and more. What are your thoughts on music that does not rely on academic traditions?
As an artist, I believe in the expression of the soul and spirit. Inspiration can come in many forms and nature has always been an inspiration to me in my work as a painter. Country and city life can be noisy and musical! Expressionistic artists may find a world of images and sounds and impressions in either or both.
Doc is given a challenge from a parent to learn a song before the evening, and he would be rewarded a guitar. Please talk about the role of supportive parents in the arts. They are often not given their fair due.
Parents have profound influence on children—we all know that. Some children are blessed with a nurturing and supportive home life. Doc Watson's parents understood the importance of encouraging challenges as confidence-building and empowering, in spite of and because of his disability. Children with such parents are the lucky ones, but teachers, librarians, and kind relatives can also provide the influences children need. Doc Watson also found heroes in the local musicians he was introduced to.
Banjoes, harmonicas, and guitars are the cornerstone of Appalachian instrumental music. Are there other instruments that bring authenticity to the sound? And what else should music educators know about this music should they decide to cover bluegrass?
Old-time music is a genre of love and heartbreak but also of protest and social commentary. Writing and playing music is a salve. Often it is a way of expression when nothing else can be heard. The guitar and fiddle are core instruments as well. Elizabeth Cotten, The Carter family, Merle Haggard, are all fabulous guitarists. Jerron Blind Boy Paxton is a virtuoso in banjo and guitar and PIANO! Rhiannon Giddens, banjo and fiddle; Bela Fleck and Abigail Washburn, banjo. The dobro creates a great sound, to me, between the banjo and the guitar: Jerry Douglas. AND cowbells, listen for them. Makes sense, right? There is always a cowbell around a mountain farm.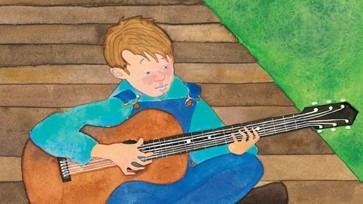 Doc was awarded National Medal of Arts and Humanities by President Clinton and was also inducted into the Bluegrass Hall of Fame. Have you ever corresponded with him or attended his concerts? And why did you choose his legacy to immortalize in a children's picture book as author and illustrator?
I don't believe I ever saw him in concert, unfortunately—sorely missed opportunities for me. I was never in correspondence with Doc or his family. I look for inspirational figures as subjects for my books; true stories that depict overcoming adversity or creating work and a source of strength from art or craft, gardening. I also look for stories that resonate with my upbringing in the South, so I can tell the story from what I know from my own experience.
As an illustrator, how has music shaped your environment when you are creating in a given moment?
I listen to music when I paint. It can influence the energy in my work. Lyrics are often inspirational.
What kind of feedback have you heard from educators regarding Talkin' Guitar?
To be honest, I have not received feedback from educators regarding this book. Lots of positive, local reviews, but not specifically from educators.
"Keep on the Sunny Side"—Doc Watson
On the back cover of your book are lyrics to a tune that Watson recorded in 1975 called "Keep on the Sunny Side." Of all of his tunes why did you choose this one? Also how would you incorporate this song and your book into a lesson plan for elementary students?
"Keep on the Sunny Side" is a happy song and is emblematic of Doc's philosophy and strength and optimism despite enormous adversity. As a lesson plan, I would ask children to write about a troubling experience and how they overcame it. Can they find a sunny side? Where is the sunny side for them individually? What makes them feel better, proud, accomplished? Can they draw, illustrate this as a narrative story if they can't write it?
Read past articles by Thomas Amoriello Jr.:
About the author:
Thomas Amoriello Jr. is the Immediate Past Chair of the NAfME Council for Guitar Education and is also the former Chairperson for the New Jersey Music Education Association (NJMEA). He has had more than fifty guitar and ukulele advocacy articles published in music education journals in Michigan, Ohio, Virginia, Washington, Illinois, Rhode Island, and New Jersey. Tom has taught guitar classes for the Flemington Raritan School District in Flemington, New Jersey, since 2005 and was also an adjunct guitar instructor at Cumberland County College, New Jersey, for five years. He has earned a Master of Music Degree in Classical Guitar Performance from Shenandoah Conservatory and a Bachelor of Arts in Music from Rowan University. His primary teachers have been Alice Artzt, Glenn Caluda, David Crittenden, and Joseph Mayes. He has performed in the master classes of Benjamin Verdery in Maui, Hawaii, and Angelo Gilardino and Luigi Biscaldi in Biella, Italy.
During his time on the NJMEA board he has directed guitar festivals and drafted the proposal to approve the first ever NJMEA Honors Guitar Ensemble. Tom is an advocate for class guitar programs in public schools and has been a clinician presenting his "Guitar for the K–12 Music Educator" for the Guitar Foundation of America Festivals in Charleston, South Carolina, and Columbus, Georgia; Lehigh Valley Guitar Festival in Bethlehem, Pennsylvania; Philadelphia Classical Guitar Society Festival, Philadelphia, Pennsylvania; NAfME Biennial Conferences in Baltimore and Atlantic City; as well as other state music education conferences in New Jersey, Massachusetts, New York, and Virginia. He has twice been featured on episodes of "Classroom Closeup–NJ," which aired on New Jersey Public Television. He is the author of the children's picture books A Journey to Guitarland with Maestro Armadillo and Ukulele Sam Strums in the Sand, both available from Black Rose Writing. He recently made a heavy metal recording with a stellar roster of musicians including former members of Black Sabbath, Whitesnake, Ozzy Osbourne, Yngwie J. Malmsteen's Rising Force, and Dio that was released on H42 Records of Hamburg, Germany. The record released on 12-inch vinyl and digital platforms has received favorable reviews in many European rock magazines and appeared on the 2018 Top 15 Metal Albums list by Los Angeles KNAC Radio (Contributor Dr. Metal). His next recording is a 5-track EP called "Dear Dark," which will be released by Ice Fall Records on cassette in March 2020 and features former members of Megadeth, King Diamond, TNT, and Dokken. Visit thomasamoriello.com for more information.
Did this blog spur new ideas for your music program? Share them on Amplify! Interested in reprinting this article? Please review the reprint guidelines.
The National Association for Music Education (NAfME) provides a number of forums for the sharing of information and opinion, including blogs and postings on our website, articles and columns in our magazines and journals, and postings to our Amplify member portal. Unless specifically noted, the views expressed in these media do not necessarily represent the policy or views of the Association, its officers, or its employees.
November 24, 2020. © National Association for Music Education (NAfME.org)
Published Date
November 25, 2020
Copyright
November 25, 2020. © National Association for Music Education (NAfME.org)