Kidz Are Gonna Rock
Interview with Little Kids Rock Director of Teaching and Learning Scott Burstein
By Thomas Amoriello Jr.
NAfME Council for Guitar Education Immediate Past Chair
The world of music education is in a state of transformation adapting to the diverse needs of the K–12 student population throughout the United States. Art songs, jazz standards, classical, and other "music education compositions" have traditionally filled instructional class time and pages on printed concert programs at most middle and high school musical performances. The organization known as Little Kids Rock (LKR) offers an alternative choice to students who may not otherwise be involved based on their interests or, respectfully, lack of interest.
Little Kids Rock Director of Teaching and Learning Scott Burstein shares his thoughts on music education today. Dr. Burstein is no stranger to NAfME members as he served as the conductor of the inaugural All-National Honor Ensemble Modern Band in 2019. Scott completed his dissertation, "Transformation of Habitus and Social Trajectories: A Study of a Popular Music Program," and received his DMA from the Thornton School of Music at the University of Southern California.
Thank you, Scott, for sharing your knowledge with the NAfME membership.
As the Director of Teaching and Learning, what would you like the average K–12 music educator to know about LKR?
Little Kids Rock's goal is to bring more music to more students by offering professional development and curricular resources to teachers on Modern Band. We know that current music subject offerings are great for many students, but there is a larger number of students who don't take music classes because they don't find that it speaks to them. This is why we offer instruction that is culturally sustaining, a place where students can see themselves and their choices reflected in the music and learning. 
How does the teaching approach differ from what has been considered traditional in the past?
There is a large focus on approximation and scaffolding, musical decision-making, and iconic notation. First off, we believe that students can learn a lot of current popular music if they have the ability to approximate it to their level, modify parts so they can perform it with whatever skills they currently have. When they play together in a large group, instruction can be scaffolded so that beginners can play with more advanced students at the same time. The instruction doesn't focus only on recitation, but also on comping (harmonic improvisation), soloing (melodic improvisation), and composition. Finally, we use all sorts of different music reading skills, including but not limited to traditional staff notation, including chord diagrams, lead sheets, and tablature.
"I think that parents find that their students are really engaged and excited to practice and play, and they love hearing songs they are familiar with when they see them perform."
What kinds of reactions and feedback have you received from parents over the years?
Really the feedback has been amazing. I think that parents find that their students are really engaged and excited to practice and play, and they love hearing songs they are familiar with when they see them perform.
I am sure there are many, but can you tell us about a memorable "success story" (musical or non-musical) that could influence an educator to get involved?
I taught public high school instrumental music in an urban setting for 12 years and found that modern band was a game changer. When I started teaching, our school offered three large classes of beginning instruments and general music, yet for some reason the marching band and concert band had only 20 students. I realized that many of the students in these beginning classes were seniors just trying to get their performing arts credits so they could graduate, a lot of "give me the smallest and easiest instrument you have and give me a D."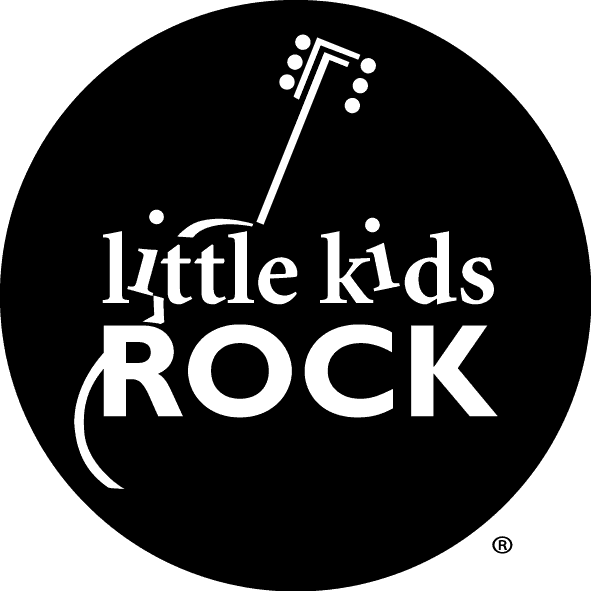 I turned two of those classes into modern bands, primarily guitar focused. Within three years, my marching band was up to 80 because now kids in the beginning classes wanted to be there, and could thrive. The guitar program was huge, with around 120 kids in it and a waiting list to get in. What's more, after a couple more years, many of those modern band students were joining the traditional classes like orchestra, concert band, and jazz band. It turns out that when they finally learned music that they experienced in their out-of-school lives, they wanted to learn more about other music as well, and their thirst for further instruction spread to other genres.
What are the biggest obstacles that the organization faces when trying to implement a program within a district?
I think often the biggest challenge is convincing teachers and/or music supervisors that modern band isn't going to steal students from other programs, but instead supplement music programs in general. We have found time and time again that teachers who start modern band programs report that their music departments grow significantly. I think the largest challenge for teachers is trying something so different from their own experiences. It means taking music they probably aren't familiar with and teaching it using a pedagogical approach that they hadn't learned about. We really try to make it easy with our resources and PDs, since we understand the challenge.
"It turns out that when they finally learned music that they experienced in their out-of-school lives, they wanted to learn more about other music as well, and their thirst for further instruction spread to other genres."
You were the conductor of the Modern Band at the NAfME All-National Honor Ensembles in Orlando last year. What was that experience like for you?
It really was an amazing experience, and I think I learned more from the students then they did from me! It was great to see just how much they could lead and work together and how student-driven the experience was. They chose the repertoire, arranged it, added parts, worked out who would play what, and largely led rehearsals. It was very communal, and when it was clicking at its finest, my assistant director and I would sit back and just watch them rehearse, then talk as a group about how to make it better afterwards. Conductor was such a weird word for it, since I never once conducted them onstage, and it was so neat watching them blossom and make great music together with just our facilitation.
Read past articles by Thomas Amoriello Jr.:
About the author:
Thomas Amoriello Jr. is the Immediate Past Chair of the NAfME Council for Guitar Education and is also the former Chairperson for the New Jersey Music Education Association (NJMEA). He has had more than fifty guitar and ukulele advocacy articles published in music education journals in Michigan, Ohio, Virginia, Washington, Illinois, Rhode Island, and New Jersey. Tom has taught guitar classes for the Flemington Raritan School District in Flemington, New Jersey, since 2005 and was also an adjunct guitar instructor at Cumberland County College, New Jersey, for five years. He has earned a Master of Music Degree in Classical Guitar Performance from Shenandoah Conservatory and a Bachelor of Arts in Music from Rowan University. His primary teachers have been Alice Artzt, Glenn Caluda, David Crittenden, and Joseph Mayes. He has performed in the master classes of Benjamin Verdery in Maui, Hawaii, and Angelo Gilardino and Luigi Biscaldi in Biella, Italy.
During his time on the NJMEA board he has directed guitar festivals and drafted the proposal to approve the first ever NJMEA Honors Guitar Ensemble. Tom is an advocate for class guitar programs in public schools and has been a clinician presenting his "Guitar for the K–12 Music Educator" for the Guitar Foundation of America Festivals in Charleston, South Carolina, and Columbus, Georgia; Lehigh Valley Guitar Festival in Bethlehem, Pennsylvania; Philadelphia Classical Guitar Society Festival, Philadelphia, Pennsylvania; NAfME Biennial Conferences in Baltimore and Atlantic City; as well as other state music education conferences in New Jersey, Massachusetts, New York, and Virginia. He has twice been featured on episodes of "Classroom Closeup–NJ," which aired on New Jersey Public Television. He is the author of the children's picture books A Journey to Guitarland with Maestro Armadillo and Ukulele Sam Strums in the Sand, both available from Black Rose Writing. He recently made a heavy metal recording with a stellar roster of musicians including former members of Black Sabbath, Whitesnake, Ozzy Osbourne, Yngwie J. Malmsteen's Rising Force, and Dio that was released on H42 Records of Hamburg, Germany. The record released on 12-inch vinyl and digital platforms has received favorable reviews in many European rock magazines and appeared on the 2018 Top 15 Metal Albums list by Los Angeles KNAC Radio (Contributor Dr. Metal). His next recording is a 5-track EP called "Dear Dark," which will be released by Ice Fall Records on cassette in March 2020 and features former members of Megadeth, King Diamond, TNT, and Dokken. Visit thomasamoriello.com for more information.
Did this blog spur new ideas for your music program? Share them on Amplify! Interested in reprinting this article? Please review the reprint guidelines.
The National Association for Music Education (NAfME) provides a number of forums for the sharing of information and opinion, including blogs and postings on our website, articles and columns in our magazines and journals, and postings to our Amplify member portal. Unless specifically noted, the views expressed in these media do not necessarily represent the policy or views of the Association, its officers, or its employees.
July 23, 2020. © National Association for Music Education (NAfME.org)
Published Date
July 23, 2020
Copyright
July 23, 2020. © National Association for Music Education (NAfME.org)