Society for Music Teacher Education:
A Nexus for Things Happening in Music Education
By Carla Kalogeridis
This article first appeared in the October 2021 issue of Teaching Music.
As part of a new series to help readers learn more about NAfME's societies and councils, the chair of the Society for Music Teacher Education talks about opportunities to collaborate and where the profession needs the help most.
Founded in 1982, the Society for Music Teacher Education (SMTE) is one of NAfME's national societies. David A. Rickels, associate professor and chair of music education for the College of Music at the University of Colorado Boulder, serves as SMTE chair.
Teaching Music: What is the purpose of SMTE?
Rickels: NAfME largely focuses on K–12, which is great, but there are a group of us within NAfME who work on helping people who are trying to become K–12 teachers. SMTE is for music educators who are preparing college and university students to teach music. We focus specifically on professional development for this group and offer a popular Symposium every odd-numbered year. It's an important event that people in higher ed and grad students really look forward to. There are no separate dues to participate in SMTE.
Teaching Music: What was the theme and focus of the Symposium this year?
Rickels: Revitalizing Our Community. The challenges of the last several years—COVID, the political environment, the issues of diversity-access-equity, teaching students to be part of a democracy, sustaining healthy learning and living, working from home, and doing everything online—have taken their toll on teachers. The Symposium was designed to give new life to ourselves and new ideas for dealing with these challenges.
Teaching Music: Diversity, equity, access, and inclusion are areas of intense focus for NAfME right now.
Rickels: DEIA within music has evolved. Diversity is defined broadly. For example, it's not just a focus in the classroom. We are also working hard to attract people of color to the music profession.
Teaching Music: What are some other opportunities to get involved with SMTE?
Rickels: SMTE supports research and creative activity through our Areas for Strategic Planning and Action, or ASPAs. These are working groups focused on topics specific to music teachers in higher ed. They give teachers a chance to connect with each other and have proven to be an important place for collaborative work.
There are also opportunities to get involved in the peer-reviewed Journal of Music Teacher Education, now in its 30th year, as well as the Journal of Research in Music Education, which is the flagship research journal in music education in the U.S. The content of these two journals is run through SMTE.
Teaching Music: What opportunities and challenges do you see in the field of music education as you look to the year ahead?
Rickels: Teachers are concerned about the impact of COVID, and about their health and the health of their students. Educators' hands are sometimes tied by people not making smart decisions. They say teachers have to teach face-to-face, but often don't put the protective measures in place to keep them safe.
Another challenge is the demoralization of the teaching profession and how teachers are treated. It's getting harder to recruit high school students to study teaching in college. Teacher pay is not on par with people of a similar education.
Teaching Music: What can be done about this? What steps need to be taken?
Rickels: We educators need to get in the fight when it comes to public policy on higher education and the pathways to teacher licensure. We need to do more lobbying at the state level. Education is a state-run enterprise. The issues are worse at the state level than they are at the national level.
Teaching Music: What's your message to NAfME members?
Rickels: Get involved in SMTE. There are opportunities to participate and information to access without having to travel. The work in the ASPAs is ongoing. Just look at the list online at smte.us, find a topic, and reach out to the facilitators. SMTE is a great nexus for things going on in teacher education. It's very energizing.
Opportunities to Collaborate in ASPA Work Groups
Critical Examination of the Curriculum
Cultural Diversity and Social Justice for Music Teacher Education
Music Teacher Educators: Recruitment, Preparation, and Professional Development
Music Teacher Health and Wellness
Music Teacher Identity Development
Policy
Professional Development for Music Teachers
Program Admission, Assessment, and Alignment
School/University Partnerships
Supporting Beginning Music Teachers
Teacher Evaluation
Teacher Recruitment
Access more information and join any of SMTE's Areas for Strategic Planning and Access at smte.us.
About the author: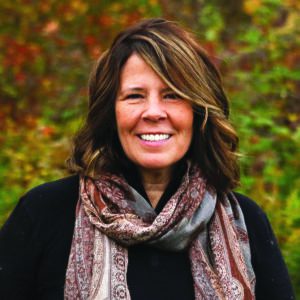 CARLA KALOGERIDIS (carlak@nafme.org) is publishing team leader for Teaching Music magazine.
Did this article spur new ideas for your music program? Share them on Amplify! Interested in reprinting this article? Please review the reprint guidelines.
The National Association for Music Education (NAfME) provides a number of forums for the sharing of information and opinion, including blogs and postings on our website, articles and columns in our magazines and journals, and postings to our Amplify member portal. Unless specifically noted, the views expressed in these media do not necessarily represent the policy or views of the Association, its officers, or its employees.
November 16, 2021. © National Association for Music Education (NAfME.org)
Published Date
November 16, 2021
Copyright
November 16, 2021. © National Association for Music Education (NAfME.org)