Building a Legacy: Recruiting Future Music Educators
NAfME Society for Music Teacher Education Recruitment Project
In the coming weeks and months, NAfME members will be sharing insights into recruiting the next generation of music educators in an initiative called "Building a Legacy: Recruiting Future Music Educators," supported by the Society for Music Teacher Education (SMTE). 
Part I of the NAfME Building a Legacy Series took place October 5, highlighting three generations of music educators: future music teachers, those who inspired them, and their music teachers. If you are a NAfME member and would like to view this program, contact johnd@nafme.org.
Leave a long-lasting legacy with the musicians in your ensembles as we explore the relationships between three generations of music educators. We will find out how these music educators have inspired their students to become teachers, what moments have been most powerful in the decision-making process of a future music major, and how the third-generation music teacher is passing on the legacy of the first. The musical family tree in our field is strong and our ties to our mentors run deep. As positions become open across the family, more teachers are needed.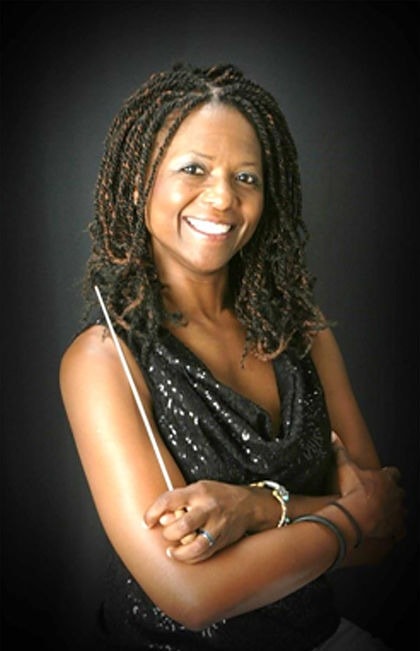 Join us for this uplifting webinar and prepare to make an exponential impact on students for years to come. Hosted by master educator, clinician, and conductor: Veronica Jackson, this webinar will provide you with ideas for encouraging future music teachers and for building your own legacy.
Ms. Veronica Jackson studied violin at the University of Miami (FL) with Dr. Marla Meutschler (Paul Rolland protégé) and Dr. Earl Sanders at North Carolina Central University. A 2010 finalist for the R. E. B. Award for Teaching Excellence and Teacher of the Year 2017 for Francis C. Hammond Middle School, Ms. Jackson is now the orchestra director at Alexandria City High School (formerly known as TC Williams High School). Veronica's innovative and collaborative programming has led to an increase in string enrollment across Alexandria City, national recognition for her outstanding service, and a reputation as a highly sought-after conductor and adjudicator.
Check out these testimonial videos:
Jeredythe Arellano Building a Legacy Testimonial from NAfME on Vimeo.
Dr. Victor Vallo Jr.
Untitled from Thalia Collis on Vimeo.
Michaela Johnson Building a Legacy Testimonial.mp4 from NAfME on Vimeo.
BuildingALegacy_Hallihan&Hall.mov from NAfME on Vimeo.