Yay Storytime! Musical Adventures with Children's Picture Books, Part Fifteen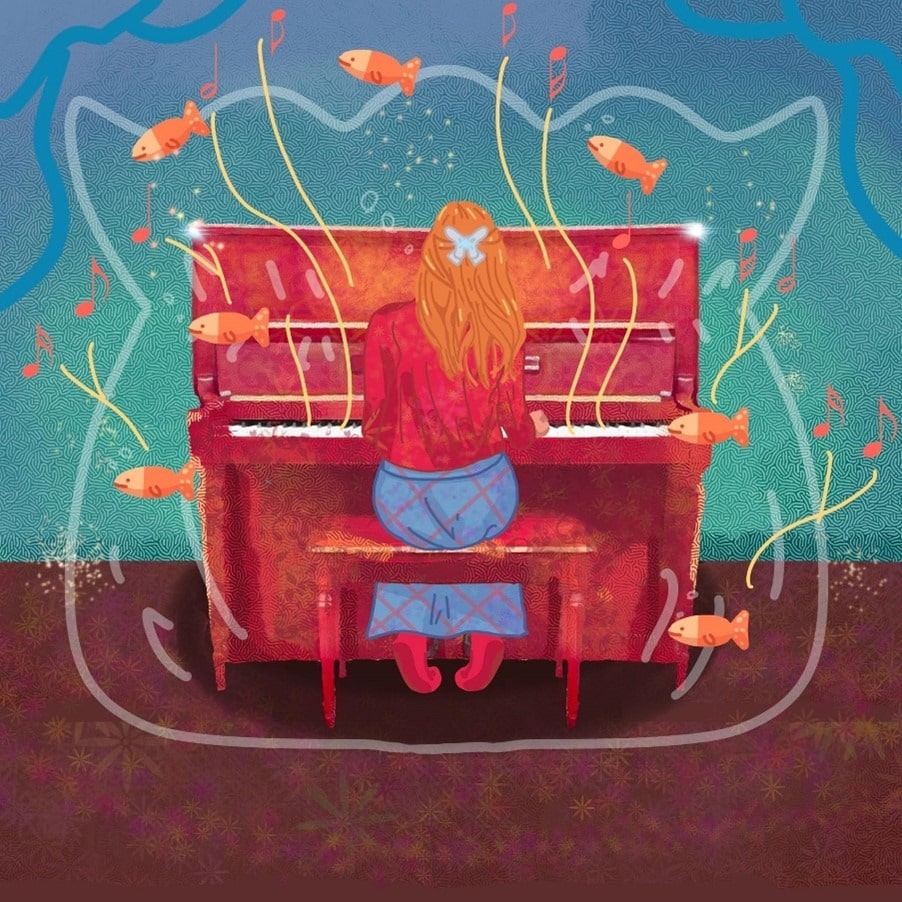 Yay Storytime!
Musical Adventures with Children's Picture Books, Part Fifteen
By Thomas Amoriello Jr., Past Chair of the NAfME Council for Guitar Education
The "Yay Storytime! Musical Adventures with Children's Picture Books" series continues as we focus on works by author-musicians Chari Smith and her daughter, Elle. The Piano mixes imagination and inspiration to connect with young minds instrumentally. The mixing of literature with music and art is a recipe for student engagement. Chari studied at Berklee College of Music and has been a writer/composer/pianist most of her life. She is also a published playwright—Extraordinary Women from U.S. History: Readers Theatre for Grades 4-8 (Teacher Ideas Press/Libraries Unlimited, 2003) and Little Plays for Little People (Teacher Ideas Press/Libraries Unlimited, 1996). Her mini-musical "Book Club" was a part of the Portland Mini Musical Festival 2020. She is currently working on a musical, Freedom, based on the life of Moses. Elle is an award-winning artist, and enjoys writing music, cooking, and dancing. They live in Portland, Oregon, and enjoy spending time with family.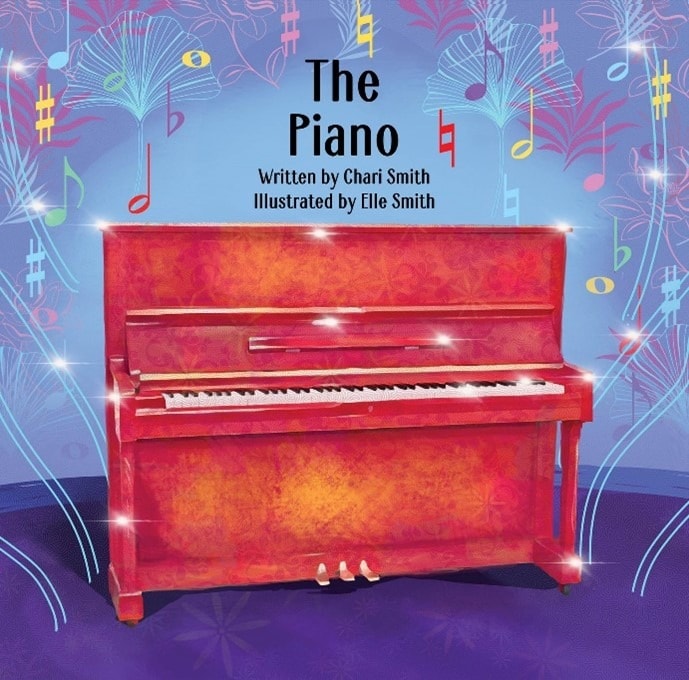 Please feel free to leave comments on social media for open dialog or reach out to me at thomasamoriello@gmail.com to share which music-themed children's picture books have been a success in your classroom. On behalf NAfME, I would like to thank Ms. Smith for sharing her thoughts with the membership.
The cycle of music student transforming to teacher is evident in your story. When did the transition from student to teacher happen for you?
It happened when I was 23, and purely by accident. I was living in Boulder, Colorado, and teaching improvisational theater workshops at summer camps. Then, when the summer was coming to a close I realized I wanted a way to continue to teach. I handed out flyers (this was pre-internet days) about jazz piano lessons for kids, and got my first nine students.
Please tell NAfME members about your collaboration with your daughter Elle as illustrator.
It was a truly amazing experience. The best part of writing this book was doing it with her. I wrote the original story in the late 1990s, before Elle was even born. She was always an artist, and took her hand at illustrating the story when she was 8 years old. We talked on and off for years about doing the book together.
In March 2020, as COVID-19 ripped across the globe, in Portland, Oregon, schools, businesses, and nearly everything shut down. It felt surreal. In the uncertainty, we immersed ourselves in this creative project.
I flattened boxes across the dining room table to create a makeshift storyboard space. We cut up the story lines, placed them across the 32 squares, and pondered how to use this quiet, unsettling time to create.
Elle said, "Mom, there are too many words for each page." And she was right. I did a lot of revising, including rewriting the story to be from the point of view of the piano. When that happened, her illustrations just fell out. We did weekly meetings and set goals of what to complete each week. It was creative, collaborative, and a wonderful experience.
And, now, she's off to college this fall to study art!
What advice do you care to share with other musicians interested in venturing into the world of children's picture book writing?
Write. Write. Write.
In the 1990s, I was a member of the Society of Book Writers and Illustrators (SCBWI). Great organization, with a lot of support for published and aspiring authors. I highly recommend this group to learn, network, and understand the process from your first word to publication.
What might serve as a lesson plan that could benefit an elementary music educator, and for what age group?
I recently did a guest blog post for Unleashing Readers on how to bring songwriting into the classroom. Essentially, using established songs that students know with new lyrics that they write individually or together. For example, use the song "Wheels on the Bus" and write new lyrics using a topic such as the different types of instruments.
Example:
Song: Lots of different instruments
Age: First or Second grade students
Sung to the tune of "Wheels on the Bus"
The piano has 88 keys, 88 keys, it's a breeze.
The piano has 88 keys and you can play them all day long.
The guitar has six long strings, plays lots of different things on six long strings
The guitar has six long strings and you can play them all day long.
This is just an example. Ideally, you pick the topic, and the familiar song. Then, walk the students through creating lyrics together. Songwriting in the classroom is a great way to build team skills and encourage creativity. If you try it, let me know!
Are there any other musical themed children's picture books that have struck a chord with you?
I love this play on words . . . struck a chord. Yes, let me share the progression of books with you:
Because by Mo Willems
The Bear and the Piano by David Litchfield
Trombone Shorty by Troy Andrews
If your piano could talk, what story would it tell us?
Chari and I met when she was 8 years old, and we've been pals ever since. Some days she plays a lot, mostly writing songs. She is fiery, determined, and loves to sing. Other times days go by without any interaction at all. That's okay. We have the type of friendship where we can pick right up where we left off.
When she first started, it was hours and hours of running scales, plunking out simple tunes, and of course singing! When she discovered the bold and beautiful blues scale, her playing completely changed. Modes, tri-tones, trying to reach beyond her actual skill set, playing as if she could play bebop until she could actually play bebop.
She left me for a keyboard, and that's okay because she came back. Hundreds of sticky tiny fingers moved across my keys when she became a teacher. She taught them to play jazz by writing their own songs. Lots of giggles, while a furry friend lay at her feet.
Now, married with two kids, she hardly says hello until just a few years ago. She is writing songs again, with the same zest, determination, and passion she had as a girl. You see, I'm always here in the same place. The same 88 keys ready whenever she's ready to sit down, take a breath, and just play.
The Piano reviewed by Zola:
Yay Storytime! Children's Picture Book Articles
About the author:
Thomas Amoriello Jr. is the Past Chair of the NAfME Council for Guitar Education and is also the former Guitar Chairperson for the New Jersey Music Education Association. Tom has taught guitar classes for the Flemington Raritan School District in Flemington, New Jersey, since 2005 and also teaches at Hunterdon Academy of the Arts. He has earned a Master of Music Degree in Classical Guitar Performance from Shenandoah Conservatory and a Bachelor of Arts in Music from Rowan University. Currently he is pursuing a Doctor of Music Education degree from Liberty University. Tom is the author of the children's picture books A Journey to Guitarland with Maestro Armadillo and Ukulele Sam Strums in the Sand. He recently released his third neoclassical heavy metal recording entitled Phantom Sounds which is available from Shredguy Records. Visit thomasamoriello.com for more information.
Did this blog spur new ideas for your music program? Share them on Amplify! Interested in reprinting this article? Please review the reprint guidelines.
The National Association for Music Education (NAfME) provides a number of forums for the sharing of information and opinion, including blogs and postings on our website, articles and columns in our magazines and journals, and postings to our Amplify member portal. Unless specifically noted, the views expressed in these media do not necessarily represent the policy or views of the Association, its officers, or its employees.
June 1, 2022. © National Association for Music Education (NAfME.org)
Published Date
June 1, 2022
Copyright
June 1, 2022. © National Association for Music Education (NAfME.org)