Yay Storytime! Musical Adventures with Children's Picture Books, Part Sixteen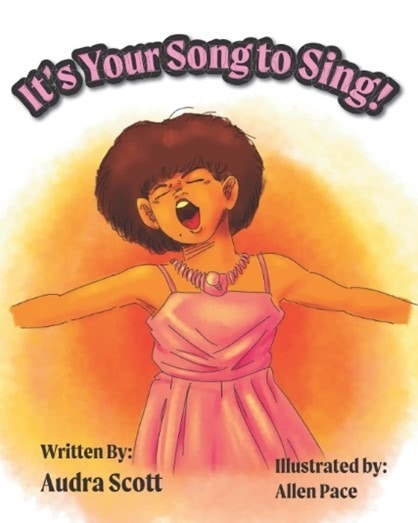 Yay Storytime!
Musical Adventures with Children's Picture Books, Part Sixteen
By Thomas Amoriello Jr., Past Chair of the NAfME Council for Guitar Education
The "Yay Storytime! Musical Adventures with Children's Picture Books" series continues as we focus on a work entitled It's Your Song to Sing by author-musician Audra Scott. Ms. Scott's biography states, "Her desire is to uplift and encourage students to dream big, sing loud, and live beyond their wildest dreams." As a musician Ms. Scott's career does not stop with her; it extends to the education of others. Ms. Scott has a Bachelor of Arts from Prairie View A&M University and a Master of Music from University of Arizona, both degrees specializing in vocal performance. Ms. Scott worked as a voice teacher in Richardson Independent School District (ISD) while completing her Artist Certificate from Southern Methodist University. She also taught studio production in Houston for various recording artists. Ms. Scott served as a choral director with the Fort Worth ISD for eight years. Ms. Scott now holds the position of Opera & Gospel Director at Booker T. Washington High School for the Performing Arts in Dallas, Texas.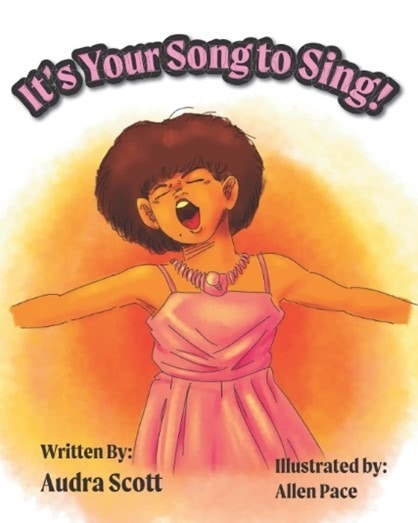 Please feel free to leave comments on social media for open dialog or reach out to me at thomasamoriello@gmail.com to share which music-themed children's picture books have been a success in your classroom. On behalf NAfME, I would like to thank Ms. Scott for sharing her thoughts with the membership.
Your book encourages using the voice in a variety of styles that are natural to the individual. What words of wisdom can you provide to music educators and private studio teachers working with soloists and choirs? 
Allow the students to sing whatever is on their heart and adjust from there. There are great techniques that work across the board; being happy is the most important.
What strategies do you use to help an introverted student to sing their song? 
I am very passionate about student/teacher relationships. I feel that in order to get students to be vulnerable they need to feel safe, and that comes with great rapport from both sides. My students and I sometimes spend half the lesson talking and the rest singing. I have a motto: "Singing is 85% mental, and the rest is getting the job done." They must be mentally prepared to give themselves in a song/performance. I encourage them to do everything afraid . . . like Nike, just do it, you will surprise yourself.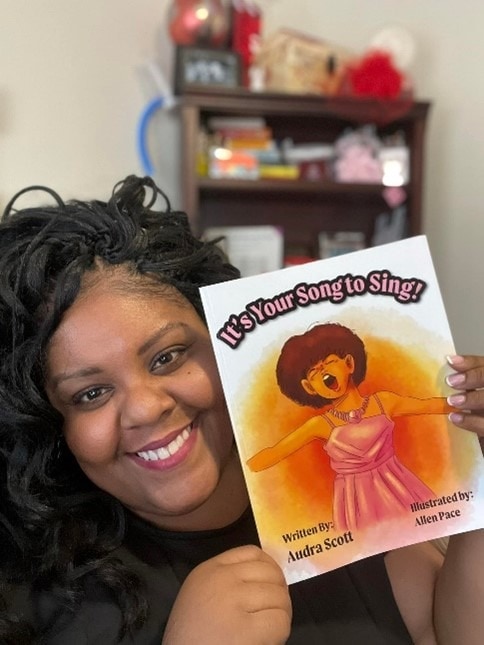 What was the inspiration for you to create a musically themed children's picture book? 
There were several reasons. I heard someone tell a student that they couldn't sing a song—that hurt. I was an elementary educator for a while, and I saw the need for reading and inspiration in my classroom. Being on stage puts people in such a vulnerable position. I wanted students to have a phrase that they say that encouraged them to go on no matter what. No matter what anyone says, it's your song to sing!
"I wanted students to have a phrase that they say that encouraged them to go on no matter what. No matter what anyone says, it's your song to sing!"
What type of lesson with younger students could be created using your book as the inspiration? 
I encourage my students to come up with a phrase that creates a sense of pride in themselves. They have to say it to themselves, pull up their chest and walk out into that statement and then on to the stage. This book is just one example of those phrases. The next book has another phrase that supports this.
As a music educator, you have probably witnessed many parents who have provided a firm support system in the "success" of their child. 
Yes, I have, including my parents. It can be done without the support; however, it certainly helps.
Audra Scott performing "Amazing Grace" 
You have most likely inspired students who have not had the same support system, thus enhancing their experience.
I often times have to read my books to my students for encouragement. It's for everyone. We all need the encouragement, and I hope that my books provide that push that someone might need to positively guide themselves as well as someone else.
Yay Storytime! Children's Picture Book Articles
About the author:
Thomas Amoriello Jr. is the Past Chair of the NAfME Council for Guitar Education and is also the former Guitar Chairperson for the New Jersey Music Education Association. Tom has taught guitar classes for the Flemington Raritan School District in Flemington, New Jersey, since 2005 and also teaches at Hunterdon Academy of the Arts. He has earned a Master of Music Degree in Classical Guitar Performance from Shenandoah Conservatory and a Bachelor of Arts in Music from Rowan University. Currently he is pursuing a Doctor of Music Education degree from Liberty University. Tom is the author of the children's picture books A Journey to Guitarland with Maestro Armadillo and Ukulele Sam Strums in the Sand. He recently released his third neoclassical heavy metal recording entitled Phantom Sounds which is available from Shredguy Records. Visit thomasamoriello.com for more information.
Did this blog spur new ideas for your music program? Share them on Amplify! Interested in reprinting this article? Please review the reprint guidelines.
The National Association for Music Education (NAfME) provides a number of forums for the sharing of information and opinion, including blogs and postings on our website, articles and columns in our magazines and journals, and postings to our Amplify member portal. Unless specifically noted, the views expressed in these media do not necessarily represent the policy or views of the Association, its officers, or its employees.
June 3, 2022. © National Association for Music Education (NAfME.org)
Published Date
June 3, 2022
Copyright
June 3, 2022. © National Association for Music Education (NAfME.org)