Click here to return to the NAfME's webinar page.
Scott R. Sheehan
A nationally recognized advocate and leader for the advancement of music education, Scott Sheehan is the Director of Bands and Music Department Chairperson at the Hollidaysburg Area Senior High School in Hollidaysburg, PA where he directs the Symphonic Wind Ensemble, Concert Band, Jazz Band, Marching Band and teaches AP Music Theory, Fundamentals of Guitar, and Rock, Rap, and Revolution!.  Hollidaysburg has been named one of the Best Communities for Music Education in the United States by the NAMM Foundation for the past eight years under Scott's leadership.  In addition to his duties at Hollidaysburg, Mr. Sheehan was a finalist for the 2019 GRAMMY Music Educator Award and is an Educational Clinician for Conn-Selmer.  He is also a consultant for strategic planning and association development.  
As the President of the NAfME Eastern Division from 2015-2017, Mr. Sheehan served on the National Executive Band and Executive Committee.  He is currently the Program Chair for the NAfME All-National Honors Ensembles.  As an active member of the PMEA, Scott has served as State President, as well as a District President and Curriculum and Instruction State Representative.  He coordinates the PMEA Leadership Academy, serves on the PMEA Mentoring Program Steering Committee, is chair of the PMEA Model Curriculum Framework project. 
Mr. Sheehan is a member of Phi Beta Mu, the International Bandmasters Fraternity, and served as a liaison to the NAfME National Band Council.  He was recognized at the state level as a Pennsylvania Keystone Technology Integrator by the Department of Education, was named Teacher of the Year in 2013 by the Hollidaysburg Area School District, and received the Outstanding Music Educator Award from Penn State University's College of Arts and Architecture in 2016.  He is an active guest conductor and clinician throughout the country and performs trumpet with the Hollidaysburg Community Band and with the Altoona Brass Collective. Scott holds a B.S. Degree in Music Education and a B.M. Degree in Music Marketing from Clarion University, and holds a Master's Degree in Music Education from the Pennsylvania State University. Scott and his wife Amy are the proud parents of their daughter Ellie.
Caitlin Ramsey
Caitlin Ramsey has been the director of bands at Cape Elizabeth Middle School (Cape Elizabeth, Maine) since 2010. For the past seventeen years, she has been an active adjudicator, clinician, and guest conductor throughout the state of Maine. In 2020, Ms. Ramsey was named the Maine Music Educators Association's Music Educator of the Year. Additionally, under Ms. Ramsey's direction, CEMS bands have performed at the Maine Music Educators Association Conference. Ms. Ramsey serves as the MMEA District I Secretary and as the coordinator of the D1 7/8 Honors Festival and the DI 6th Grade Honors Festival. 
Ms. Ramsey holds undergraduate degrees in horn performance and music education from Miami University as well as a Masters of Music from Kent State University. She has participated in the New England Conservatory of Music conducting symposium, studying with Frank Battiski and Charles Peltz, as well as the University of Southern Maine conducting workshop, studying with Eugene Migliaro Corporon and Dr. Jackie Townsend. She lives in Portland, Maine with her husband Tim, the band director at Gorham High School, and their chunky dog Mingus. Outside of her professional duties, Ms. Ramsey enjoys traveling, hiking, cooking Ina Garten recipes, and a good Netflix binge session.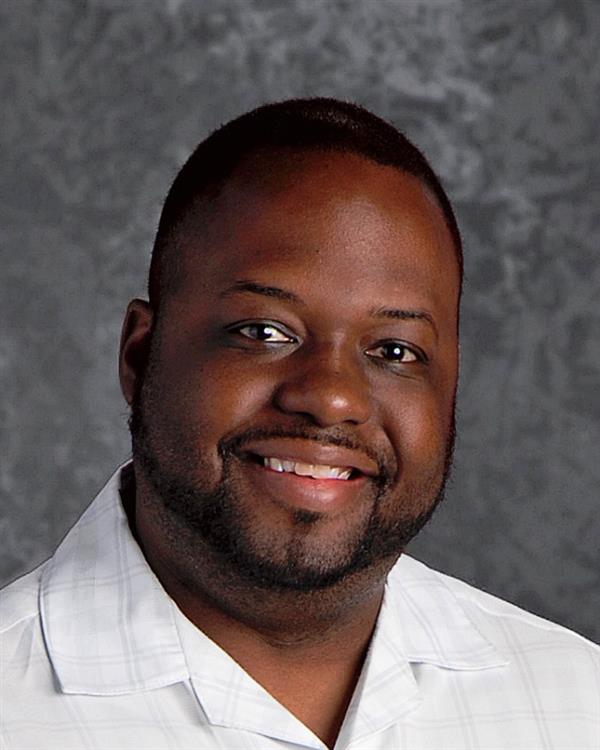 Damian Johnson
Damian Johnson received his undergraduate degree from Washburn University, Topeka, Kansas, in 1999 and his Masters in Education from Baker University, Baldwin City, Kansas, in 2006.  He has been teaching for 20 years (2 1/2 years at Southwest Charter School in Kansas City, MO, 12 years in Hiawatha, KS and 6 years in Eudora, KS).  He is the immediate Past President of the Kansas Bandmasters Association and President of the Northeast Kansas Music Education Association.  He has taught countless students and loves what he does. 
Wendy Hart Higdon 
Wendy Hart Higdon is the Director of Bands and Performing Arts Department Chair at Creekside Middle School in Carmel, Indiana.  Under her direction, the Creekside Wind Symphony was honored to perform at The Midwest Band and Orchestra Clinic in 2013.  The Creekside Wind Symphony has also been a featured performing ensemble at the Indiana Music Education Association (IMEA) Conference and has served as a rehearsal clinic band at the Midwest Clinic and the IMEA Conference. 
Ms. Higdon is in frequent demand as an adjudicator, clinician, guest conductor and speaker around the country.  She has been named the 2020 Indiana Outstanding Bandmaster by Phi Beta Mu, Gamma Chapter.  In 2013, she received the "Fifty Directors Who Make a Difference" Award from School Band and Orchestra Magazine.   Her articles have appeared in The Instrumentalist Magazine, as well as being published by the National Association for Music Education (NAfME), D'Addario Education Collective, Music for All, and SmartMusic, among others.  She regularly speaks about important topics in music education, and has recently presented sessions at several national conferences including The Midwest Clinic, The National Association of School Music Dealers Conference, and the Australian National Band and Orchestra Association Conference in Brisbane, where she was a keynote presenter.
Ms. Higdon earned her degree in music education from Ball State University Honors College, graduating summa cum laude.  She also holds two Masters degrees from Butler University, one in clarinet performance and the second in education administration. She is currently serving as the North Central Division Representative on the National Council of Band Music Education, and is an advisor for Be Part of the Music.  She served as a board member for the Indiana Music Education Association from 2014-2017.  She is a member of Phi Beta Mu International, Pi Kappa Lambda National Music Honor Society, the National Association for Music Education, the Indiana Music Education Association and the Indiana Bandmasters Association.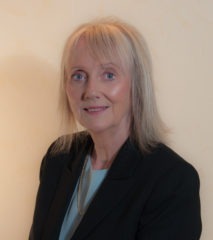 Martha Damon O'Neill
Martha Damon O'Neill currently serves as the Symphonic Band director at Truckee Meadows Community College (TMCC) in Reno, Nevada. She retired from Washoe County School District, Reno, NV in 2013 after a 30-year career teaching secondary band, jazz band, and choir and serving as the Professional Development for Arts Educators (PDAE) grant coordinator from 2009 – 2013. Prior to teaching in Nevada, she taught middle and high school band in Hollis, NH and Wolfeboro, NH.
She has done extensive work developing standards-based music curriculum, assessments, and grading for WCSD in Nevada. In 2003 she was named one of School Band and Orchestra magazine's "50 Directors Who Make a Difference".  Martha serves as a band and flute clinician and band, orchestra and woodwind adjudicator in Nevada and California as well as guest-conducting honor bands and presenting music education-related sessions at music and other arts conferences throughout the west. 
Martha received a BS in Music Education from the University of New Hampshire and an MM in Music Education from the University of Idaho. She studied flute for a summer during college at l'Universite Internationale d'ete in Nice, France. She received National Board Professional Teacher Certification in 2007. Martha is Past President of the National Association for Music Education (NAfME) Western Division and Past President of the Nevada Music Educators Association (NMEA). She currently serves as NAfME National Band Council Chair and the NMEA Advocacy Chair.
Stephen Pickard
Stephen Pickard is the band and orchestra director at Governor John Rogers High School in Puyallup, Washington, starting his 8th year of teaching, 6 at his current position. He is a graduate of Central Washington University and has primarily taught band. He also spent two years teaching orchestra as well as one-year teaching choir at Cascade High School in Everett, Washington. In the Puyallup School District, Stephen has served on an instrument inventory team as well as researching and processing instrument purchasing for the school district. At Rogers, bands have receive consistent superior ratings at festivals and contest, and has been invited to share the stage with local universities and festival programs, such as Pacific Lutheran University and Seattle Pacific University.
This is Stephen's third term on the NAfME Band Council and is looking forward to working with new and returning members. Stephen is a graduate of Central Washington University, earning a Bachelor of Arts, in Music Education in 2012 and Master's Degree, Conducting Specialization in 2020.
Stephen has adjudicated multiple times as a large group band clinician as well as at various solo and ensemble contests. He has also presented at the Washington Music Educators Association. At the local region, Stephen has served in his local Music Educators Association as Band Curriculum Officer and now President-Elect.
Stephen has been married for four years to Meghan Pickard, who teaches band in the Puyallup School District, and they have one child, Dawson, who is 3 years old, and reside in Puyallup, Washington.