Mission: To support the members of the National Association for Music Education (NAfME) and the jazz community by serving as a resource to improve the quality of teaching and research in jazz education at all levels.
The Council for Jazz Education presented a free webinar, "Jazz Is for Everybody: Student Voices Supporting an Inclusive Approach to Jazz Education" with Kelly Clingan and Elizabeth Fortune on June 30. View the program now.  View Program Details.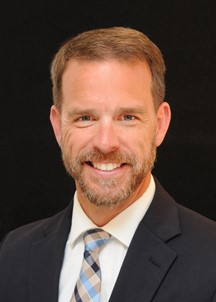 DAVID F. KAUFFMAN is currently the Senior Manager of the Performing and Visual Arts Magnet program in Anne Arundel County; Supervisor of Teacher Interns (Music) at the University of Maryland Baltimore County (UMBC); and is the Director of the CYSO Jazz Orchestra in Annapolis.
Prior to moving to Anne Arundel County, he served as Fine Arts Coordinator and Assistant Principal in Allegany County; established Maryland high school band programs at Mountain Ridge (Allegany County) and Patuxent (Calvert County) High Schools.  He also directed the bands at Fort Hill and Beall High Schools (Allegany County).  In each of his teaching positions, his groups consistently achieved superior and excellent ratings locally, regionally, and in the State of Maryland.
Kauffman has served as an educator, clinician, adjudicator, guest conductor, performer, promoter, businessman, and elected official for over twenty years.  As a saxophonist, he has performed with Aretha Franklin, Louie Bellson, The Dells, and currently performs with Tidewater Adams – a cover band based out of Havre de Grace, Maryland.  He was the founder of the Mid-Atlantic Collegiate Jazz Orchestra, a collegiate honors band whose performance credits include Dizzy's Club Coca Cola at Jazz at Lincoln Center, the Kennedy Center, and the Jazz Education Network National Conference in New Orleans.  For eight years, he hosted a weekly jazz radio program, "Searching for Birdland" on NPR Affiliate WFWM. 
He is the Chair of the National Association for Music Education's Council for Jazz Education and serves on the Board of Directors and Executive Committee for the Jazz Education Network.
He lives in Annapolis, Maryland with his wife, Jennifer and their dog Stella.  They have two adult children, Kaitlyn and Sam.
Committee Members
Chair 
David Kauffman (2018-2020 and 2020-2022)
Annapolis, MD 
jazzcouncil@nafme.org
Eastern Division Representative
Paul Carr (2020-2022)
Silver Spring, MD
pcarr@jazzacademy.org
North Central Division Representative
Bethany Robinson (2021-2023)
Noblesville, IN
bethany_robinson@nobl.k12.in.us
Northwest Division Representative

Scott Brown (2020-2022)
Seattle, WA
slbrown@seattleschools.org
Southern Division Representative

Lenora Helm Hammonds (2021-2023)
Durham, NC
lhelm@nccu.edu
Southwestern Division Representative
Grant Maledy (2020-2022)
Springfield, MO
cgrantmaledy@gmail.com
Western Division Representative
Dee Spencer (2021-2023)
San Francisco, CA
deejazz@me.com
Member-at-Large
Peter Sampson (2021-2022)
Whiteland, IN
pete@musixweb.com
Member-at-Large
Sean Jones (2021-2022)
Baltimore, MD
sean@sean-jones.com
Member-at-Large
Roosevelt Griffin (2021-2022)
Matteson, IL 
contact@rooseveltgriffin.com
Chair-Elect
Bethany Robinson (2022-2024)
Terms begin on July 1 and end on June 30 of the years noted above.